7 Dog-Friendly Activities For A Long Weekend
Aug | 29 | 2022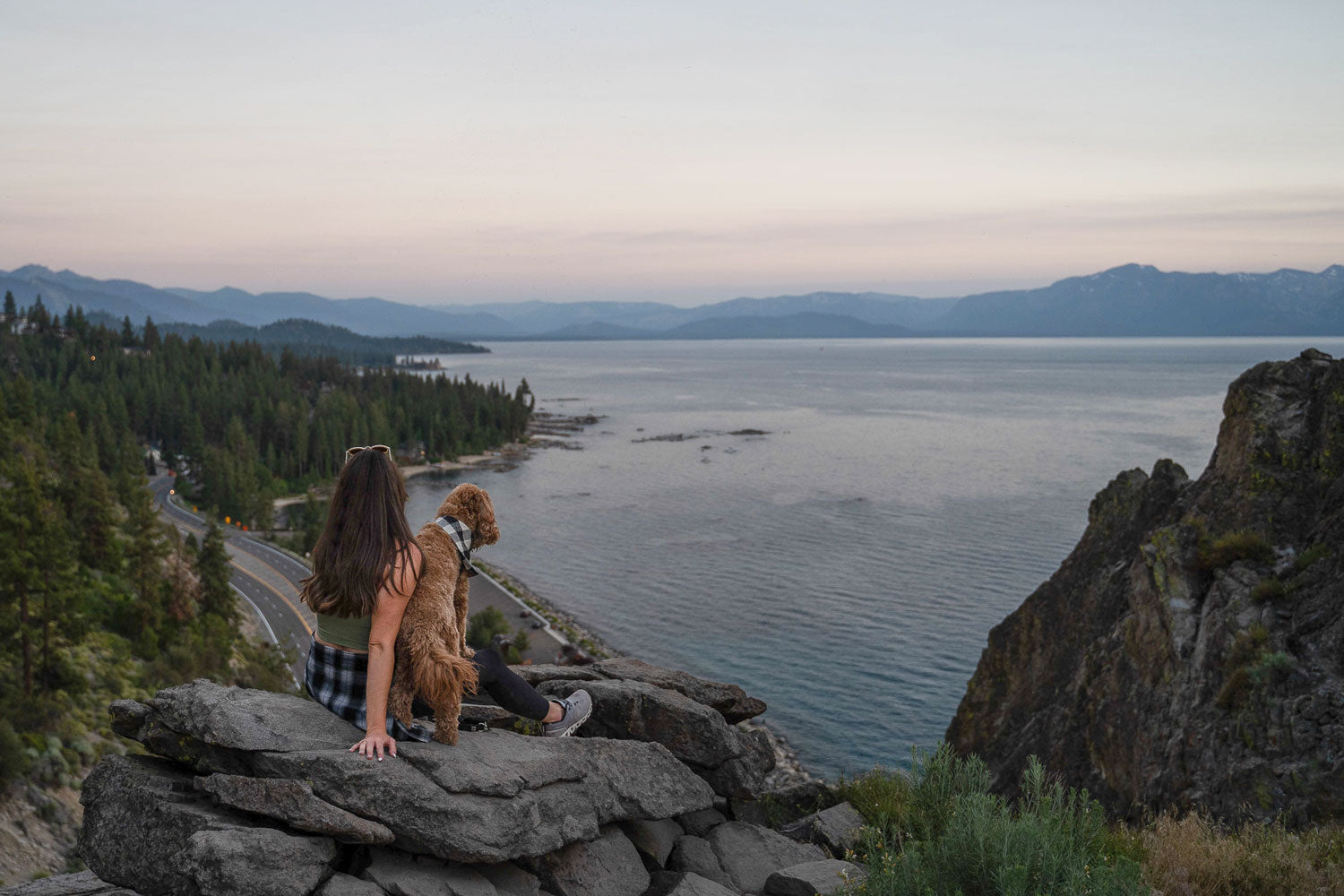 Three day weekends are great, especially when you have a great companion to spend it with, right?! But sometimes we get overwhelmed or aren't quite sure what to do other than your typical weekend activities. Keeping things fresh and changing up our routines every now and then are fun and necessary to grow and keep that bond with our beests.
We put together a list of fun activities to help make the most out of an enjoyable long weekend with your dog. Whether you plan to spend it outdoors adventuring or keep it simple and stay close to home, we have something for everyone and you can easily include your friends, family AND their dogs too!
1. Take A Day Trip To Somewhere New
A long weekend is the best time to plan a day trip to somewhere new that you and your beest can explore, make memories and bond together. Plan for some dog-friendly stops along the way or be spontaneous on your adventure, making stops as you go. You can start a bucket list just for you & Beestie and check one off this coming long weekend! New places and experiences with your pup will create a stronger bond while also stimulating them in a healthy way with all the new smells to sniff and explore.
2. Play Tourist In Your Own Town
If hitting the road feels like too much, how about exploring the dog-friendly places in your own town? From neighborhood restaurants and watering holes to parks, public landmarks and walking paths that you haven't been to before, planning a day to scope out different nooks and crannies and perhaps discovering your new favorite dog-friendly spot in town could be a fun and engaging way to spend a holiday weekend with your pup. If you're mostly going on foot, don't forget to keep pup on leash and pack some treats, water and water bowl too.
3. Go For A Splash
If you and your dog love the water, try spending the day out adventuring in it. Grab your waterproof gear and go swimming at the beach / lake or try a boat ride with your pup – canoeing, kayaking, motorboating, surfing or stand-up paddleboarding are all dog friendly. Just make sure your dog is equipped with a life jacket and is comfortable on a boat.
4. Make DIY Frozen Dog Treats
The best part about warm sunny days is the cool refreshing snacks you get to enjoy. Another perk, they are super easy to make with a few simple ingredients that you most likely already have at home. DIY frozen treats are also a great way to track what your pup is eating AND keep pup and yourself stimulated, engaged and entertained. For some easy at homemade treats recipes, check out our Frozen Treats Guide to get you started.
5. Stay At Home Activities
If staying in is more your scene, a long weekend is perfect for exploring some indoor activities with your dog to recharge. Decorating and reorganizing for the next coming season is always fun, start swapping out your summer dog gear with your fall ones. You could work on some tricks or do nosework for a more productive activity, or there's always the good old game of tug or fetch if you need to turn things up! Doing some "doga" meditations and stretches, and painting together can be relaxing or you could have a completely lazy day lounging around the house with your dog. Staying at home doesn't mean you can't have fun, get creative and do things you both love.
6. Work On Dog Training
There is no such thing as spending too much time on training. Whether they are puppies, adults, or even seniors, training sessions are always beneficial for you and your dog, even if they are refreshers. Training not only helps our pups become better petizens but it also stimulates them and builds bond with us humans. Grab some high value treats along with a great training treat pouch and find somewhere safe outside to do your session. Giving your dog a change of scenery is a great way to work through distractions and helps build their confidence. You can also try signing up for training, agility classes or other dog-friendly sports.
7. Backyard Picnic With Fur-ends
Finding dog friendly places in your area isn't always easy, especially if it's a holiday weekend, so why not throw your own dog friendly picnic and invite some friends? This is a great way to get creative and have fun relaxing together with friends and their dogs. The easiest part is you don't need much for a good picnic in your backyard or a park – get some blankets, good snacks for people and pups (make it a potluck where everyone brings one item), water and of course, and toys for your pup to keep busy.


---
As Labor day weekend approaches it also means it's the last of days of enjoying long days in the sun before fall / winter arrives and days get chilly. Weekends are great for running errands or relaxing after a long work week and we may not always get to spend as much of our weekend time with our pups as we'd like, so it's important to take advantage of the long weekend and do some stimulating activities with our beesties and spend quality with them.
Wildebeest creates everyday essentials that help you build that special bond, share adventures big & small and make amazing memories with your Beest. We'll be right there every step of the way, with our gear & Wild4Life Warranty in tow, supporting you & Beest all throughout the lifetime of your companionship!
Pack A Pop-Up Bowl
Whether you're going for a walk around the neighborhood or taking a road trip, this portable, pocket-sized pop-up dog bowl will keep pup fed & hydrated!
SHOP MONTARA BOWL