Linden No Pull Dog Harness
Regular price
$24.00
Sale price
$40.00
Unit price
per
Liquid error (snippets/pdp-images line 105): Could not find asset snippets/icon-zoom.liquid Enlarge
Linden No Pull Dog Harness
Regular price
$24.00
Sale price
$40.00
Unit price
per
out of stock

out of stock

out of stock

out of stock

out of stock

out of stock
SPRING SALE / ENJOY 20% OFF
Are you walking pup or is pup walking you?
Dog walking is the most fundamental activity you can engage in to build that bond with your dog so it should be effortless and enjoyable.
We created the Linden Harness specifically to help folks who are looking to improve their dog walking experience. With proper fitting and consistent training, this wonderful tool works as a direct line of control, allowing you & pup to easily walk side by side together.
Read on to find out more!
Designed For Happy Walks
Using a unique double layered no-pull design which directly connects the leash attachmet point (front of chest) to the girth strap (both sides of torso), Linden Harness enables gentle and responsive handling from the core, helping curb pulling behavior in pup's.

To maximize your user experience, adjust your Linden Harness properly so it's well-fitted and comfortable for pup to wear. Remember to keep harness off and out of pup's reach outside of your active dog-walking window. Add some yummy treats and positive reinforcement to your no-pull training. Happy walking!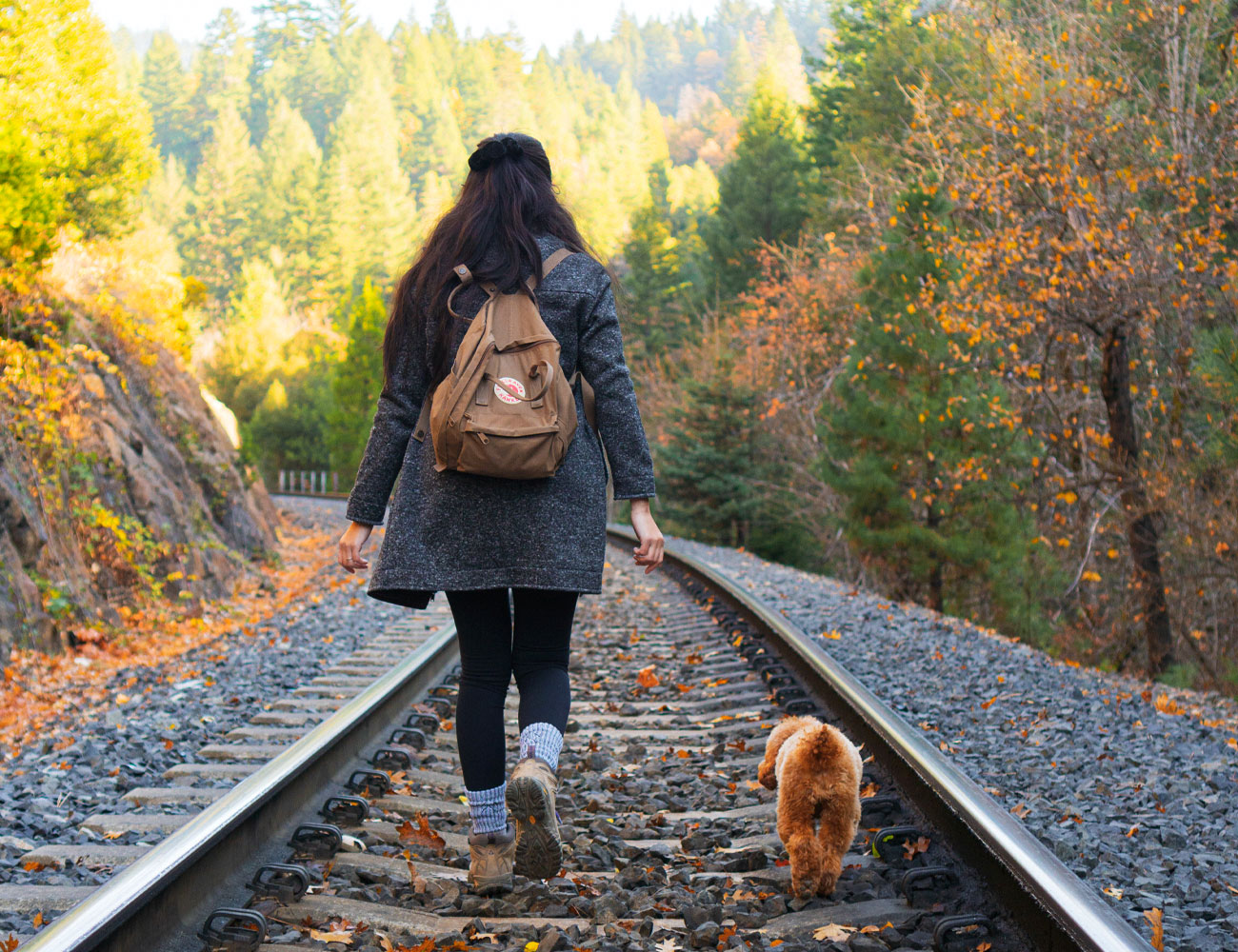 Fitting Your Linden Harness
Watch the video to learn how to measure your pup, find the right size and fit the harness properly.
Head to our blog for more tips on fitting and desensitizing pup for our Linden Harness:
CLICK FOR MORE TIPS >>>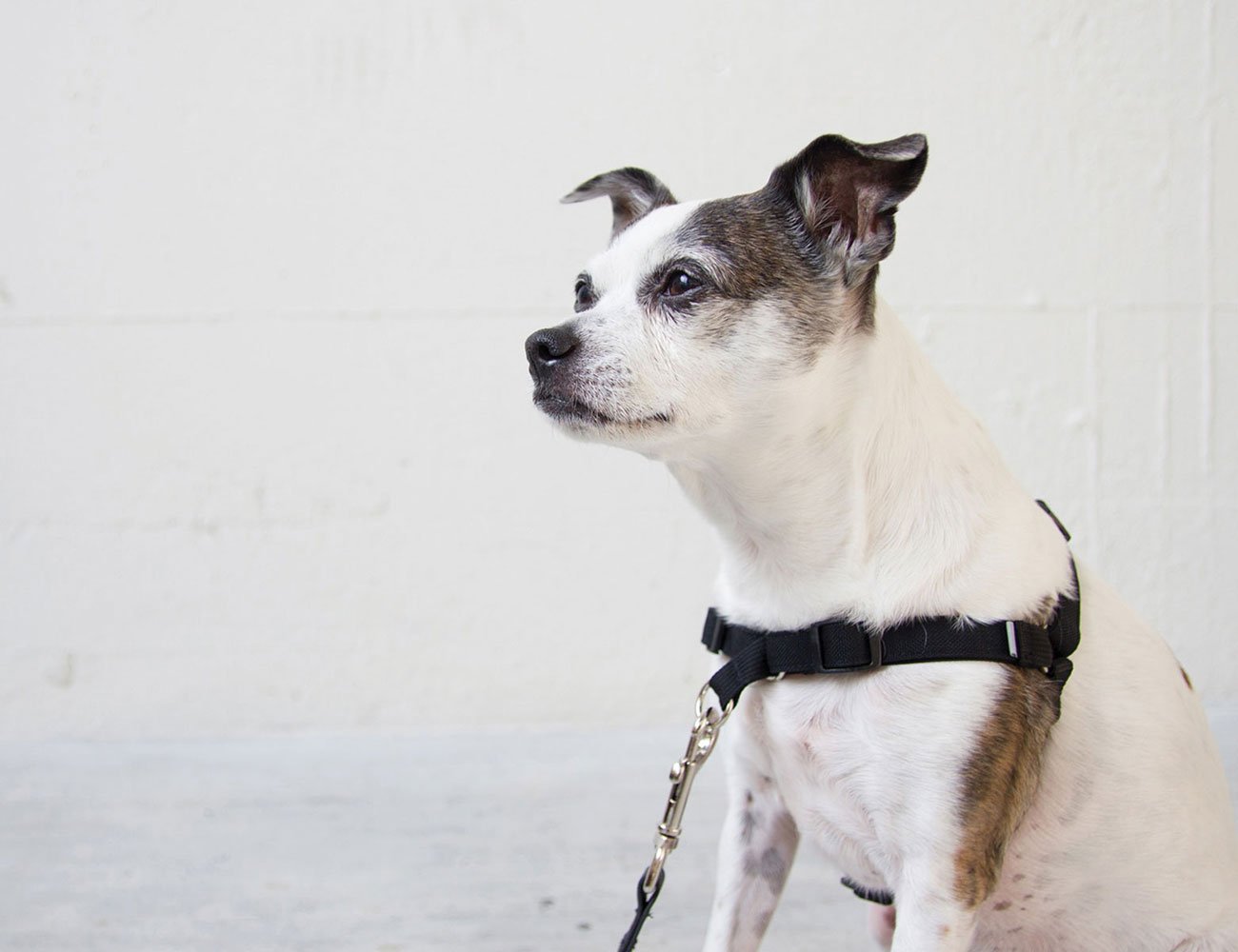 Wild4Life Warranty
We get it. Dog gear gets outgrown, chewed, worn and torn.

That's why every Wildebeest product is covered by Wild4Life Warranty. It's a way of showing our commitment to support you & beest throughout the lifetime of your gear!
Truly a godsend. This harness changed our relationship with our dog. Thank you!
Kathryn H.
The minimalistic design increases range of movement and it's super easy to put on and remove. The chest mount attachment point controls my 40 lb. dog without yanking my arm off. Perfect for loose leash training. My pup is no longer a puller.
Alex M.
Life changer! My dog walks at my side. No more jumping and pulling. Easy to put on and it looks great too!
Kerry B.
Reviews

Great quality and color

This harness fits my dog well and the quality and color really stand out. Customer service is great for any product issues also.

Chafes behind legs and hurts my dog

It definitely helps with the pulling, but if your dog is a strong puller with short/no fur (like my 65lb lab mix), this harness might not be for you.

Although most of the harness is well made, the material they use for the strap that goes under the belly is very thin and rough. The first time I used this harness, my poor dog's skin was rubbed so raw that it bled. I made sure to watch their videos on how to fit it properly thinking that maybe that was the problem, but my dog was still getting that awful chafing behind her back legs. I thought I liked the harness enough to keep using it, so I bought a little seatbelt cushion to slip onto the strap just to protect my dog's skin. Unfortunately, because that belly strap is so thin, it gets loose very easily and I found myself readjusting it often to make it fit.

I ended up switching to another similar no-pull harness with neoprene-lined straps and have not had any chafing/loosening problems since. If they made the harness with more cushioning I would definitely consider buying it again, but this current harness is now just sitting in a drawer unused.

Thanks for taking the time to leave your product review and sorry to hear the item you got is not working out for you. We're here to help you get the most out of your Wildebeest product so let us know if we can help figuring out the best size or fit. If the issue persists without a resolution and you're not able to continue using your product, we'd be happy to issue a store credit for you. Let us know how we can help! Email orders@wildebeest.co if you would like to initiate a size exchange or return.
https://www.wildebeest.co/pages/exchange-return

Ripped after just a couple uses

We used the harness just 3 times when I noticed a rip. I contacted the warranty email for Wildebeest and sent pictures. The reply said that the rip appeared to be caused by a dog chewing on it. Never once was our dog left unsupervised with the harness and it was promptly stored after use out of reach of our pup. It was never chewed on. The warranty did not cover the harness. I am very disappointed in their quality and warranty. I will never buy from them again. I liked the way the harness fit and it was easy to put it in the dog so it is too bad the warranty wasn't worth the words it was written with.

Hi Bernadette,

Thank you so much for taking the time to leave us a review. We are very sorry to hear that your experience with Wildebeest has not met expectations. We have reached out in response to your feedback via email. We hope we have been able to resolve this issue for you.

All the best,
Wildebeest

Love the harness and works great decreased pulling a lot. Only negative is we got the large but our 11 mth lab is already outgrowing it. If there wad an extender for the girth or if they made an extra large that would be fantastic. Have tried many harnesses this one is my favorite.

Thank you so much, Robin!

Just wanted to let you know we do offer our Linden Harness in the XL Size!

Loving the Dog Harness!!!

I recently purchased the Linden No Pull Dog Harness for my six-year-old golden retriever, Murphy. I love how well it is made and the ease of putting it on. What drew me to the harness when I saw it online was its beautiful steel blue color. If you are looking for a well made harness with wonderful function and attractiveness, please do not hesitate to buy this harness. You will not be disappointed!

Thank you so much, Donna!

We really appreciate you taking the time to leave such amazing and thoughtful reviews!