Linden No Pull Dog Harness
Regular price
$30.00
Unit price
per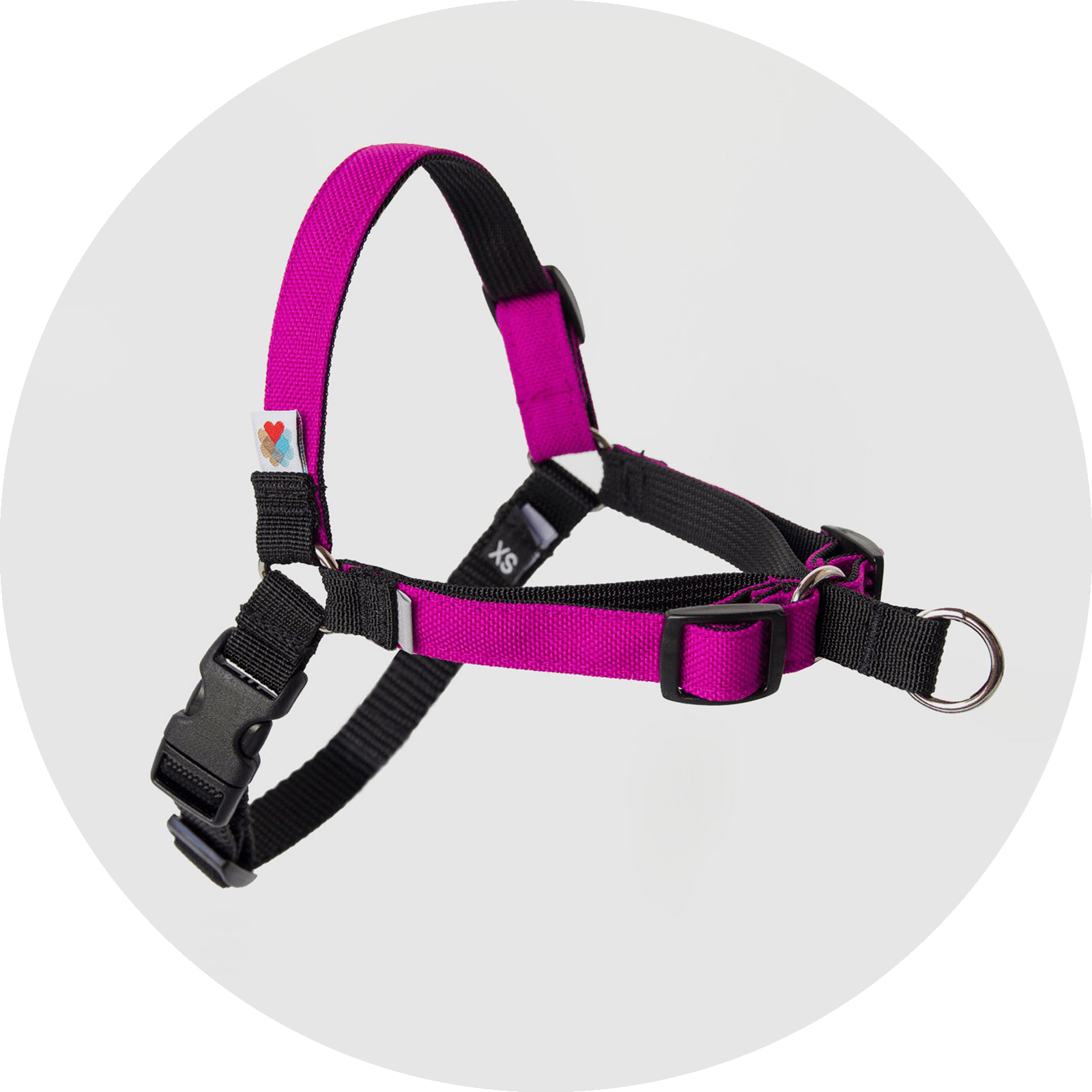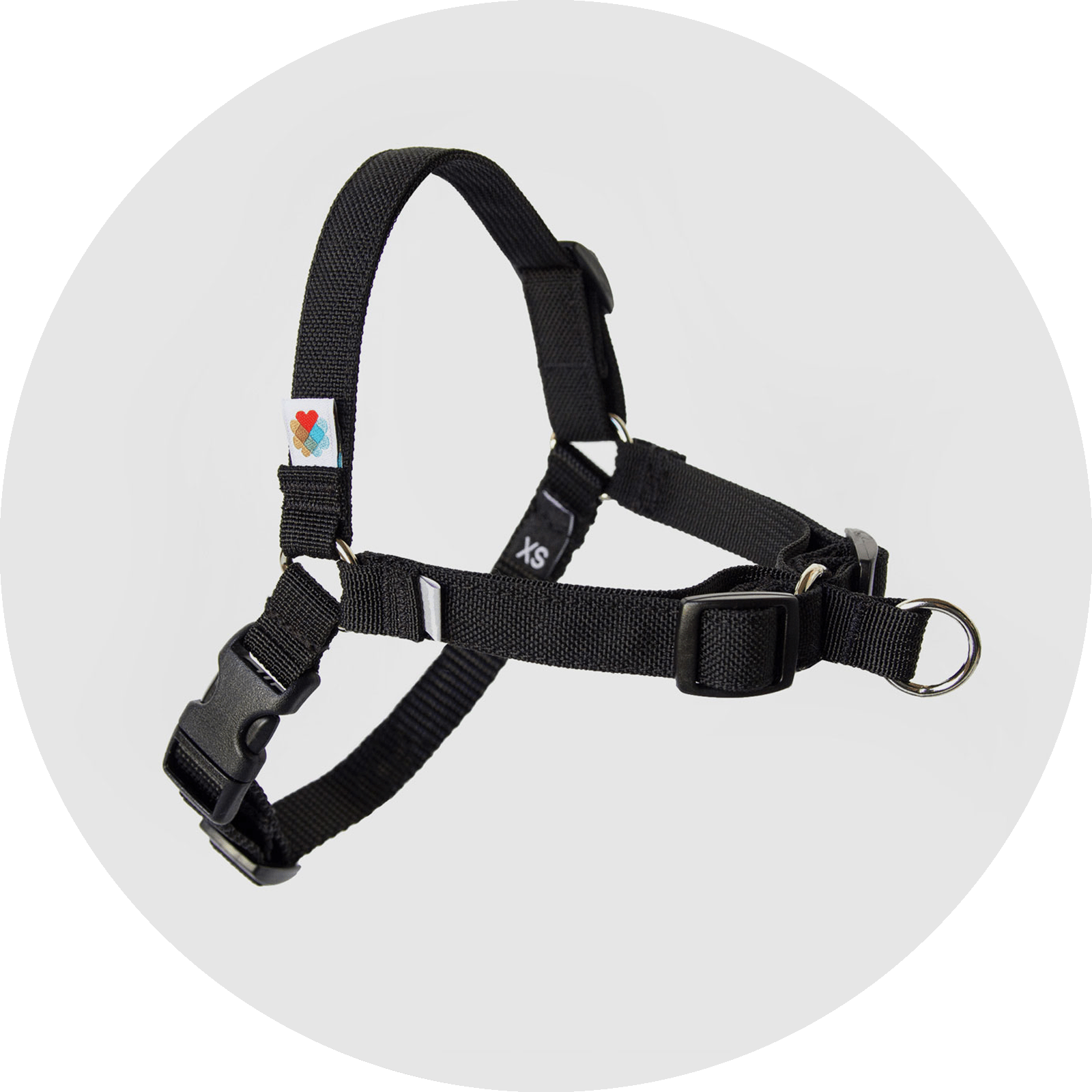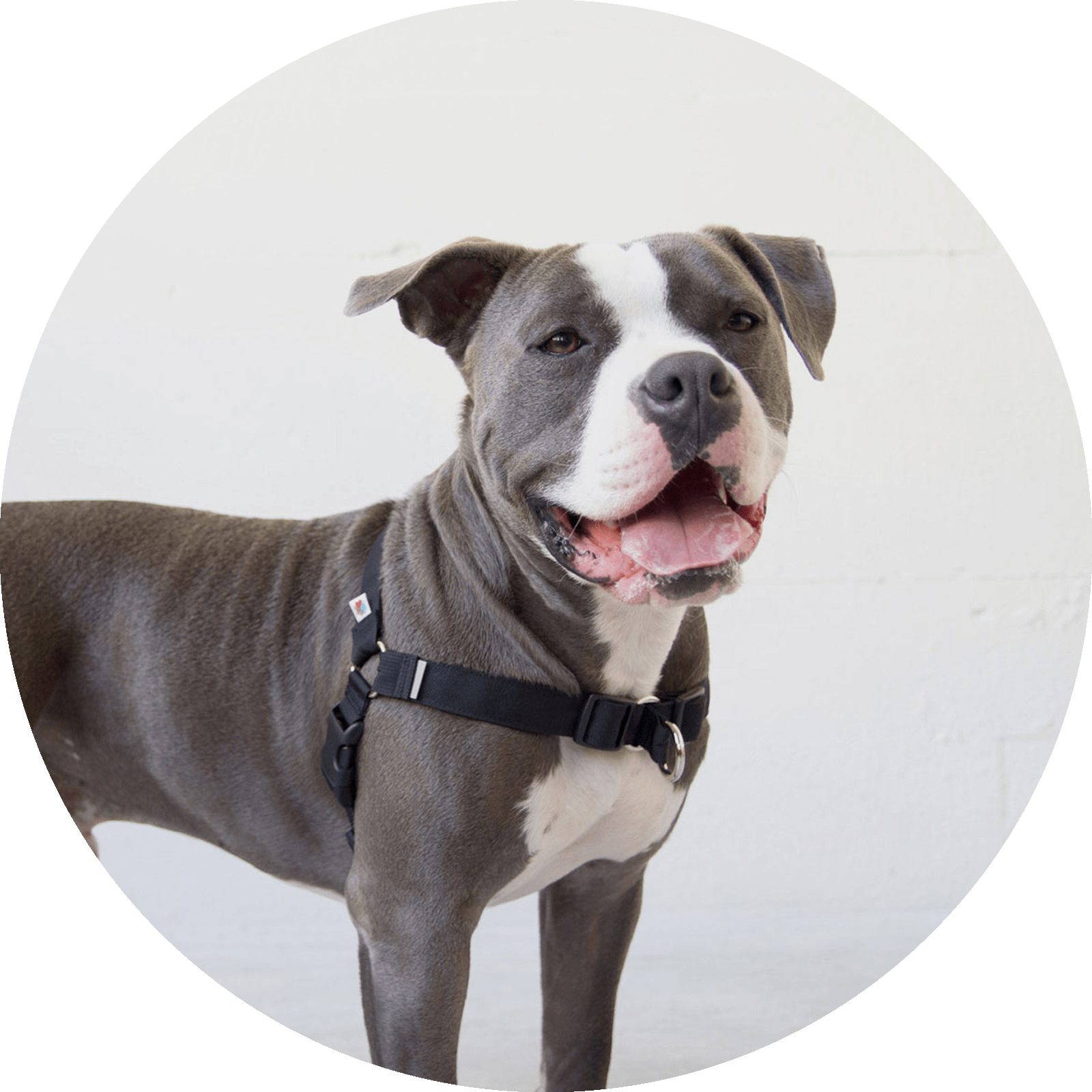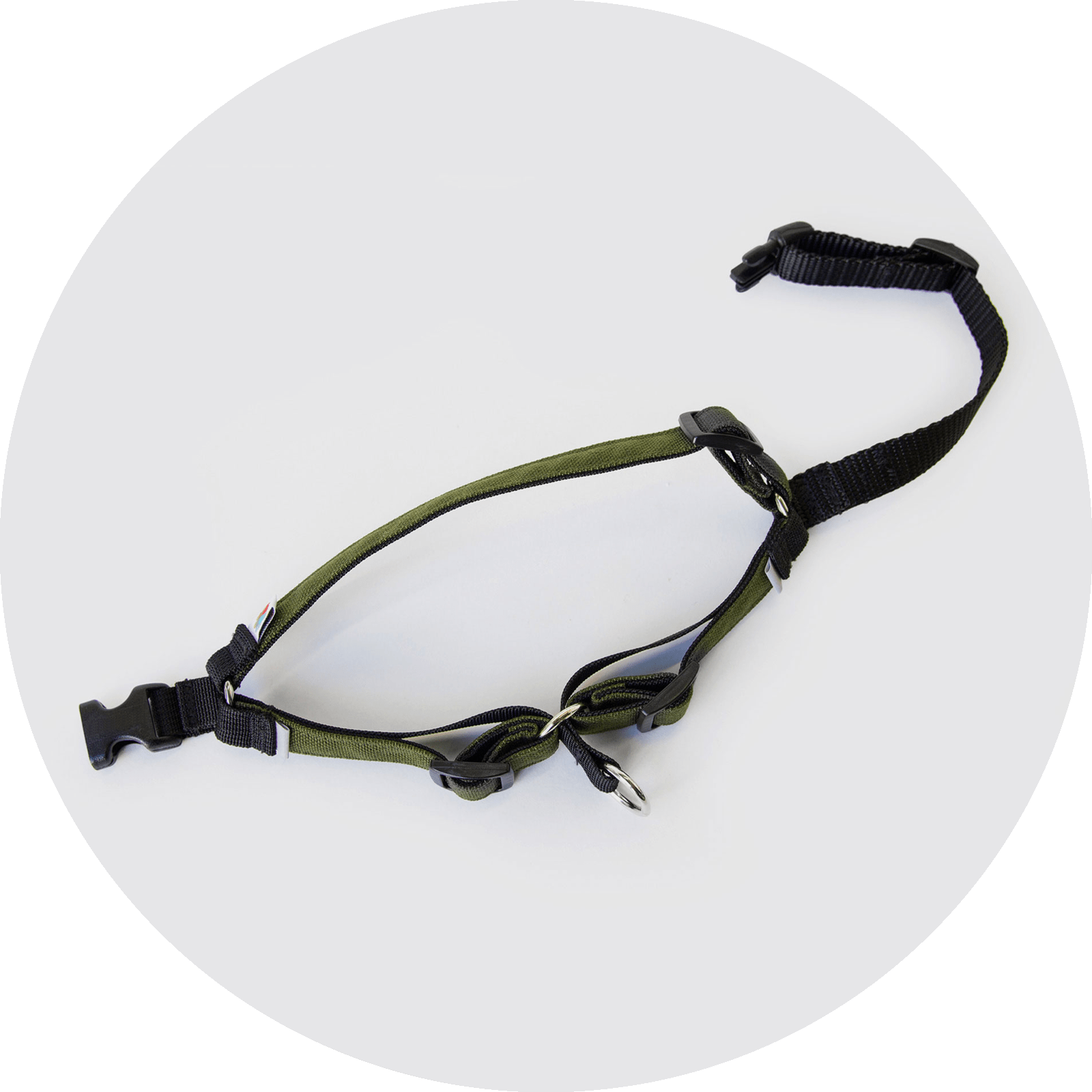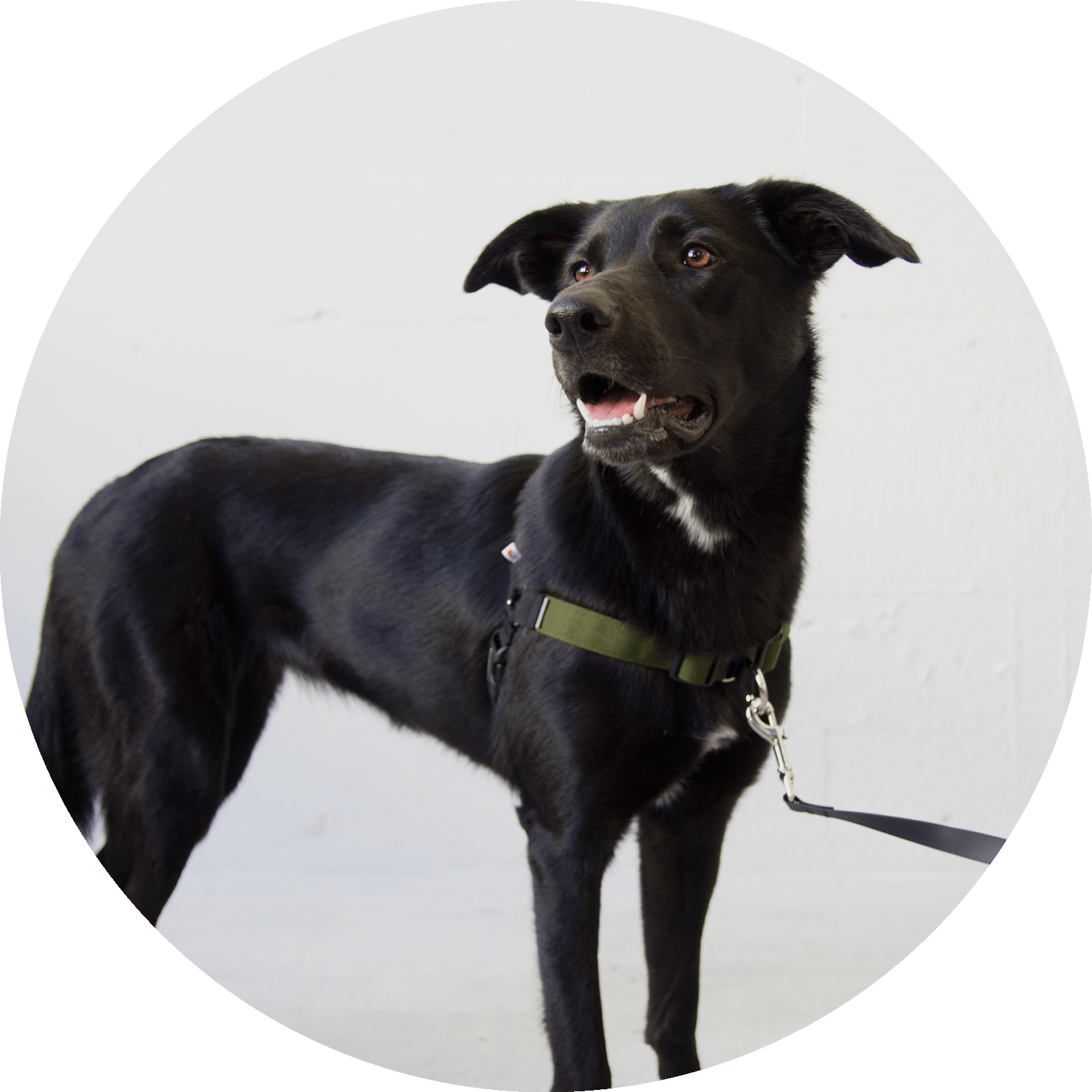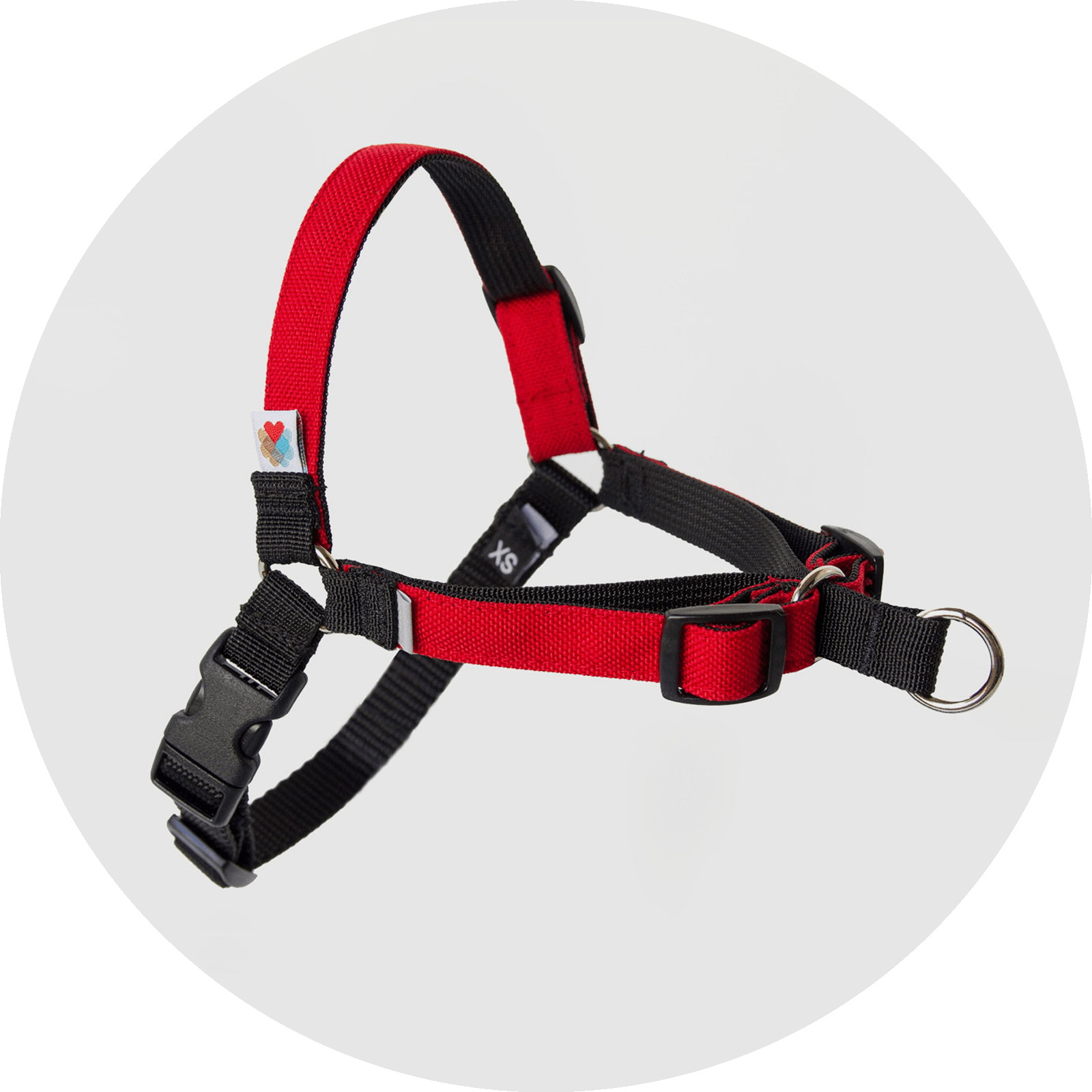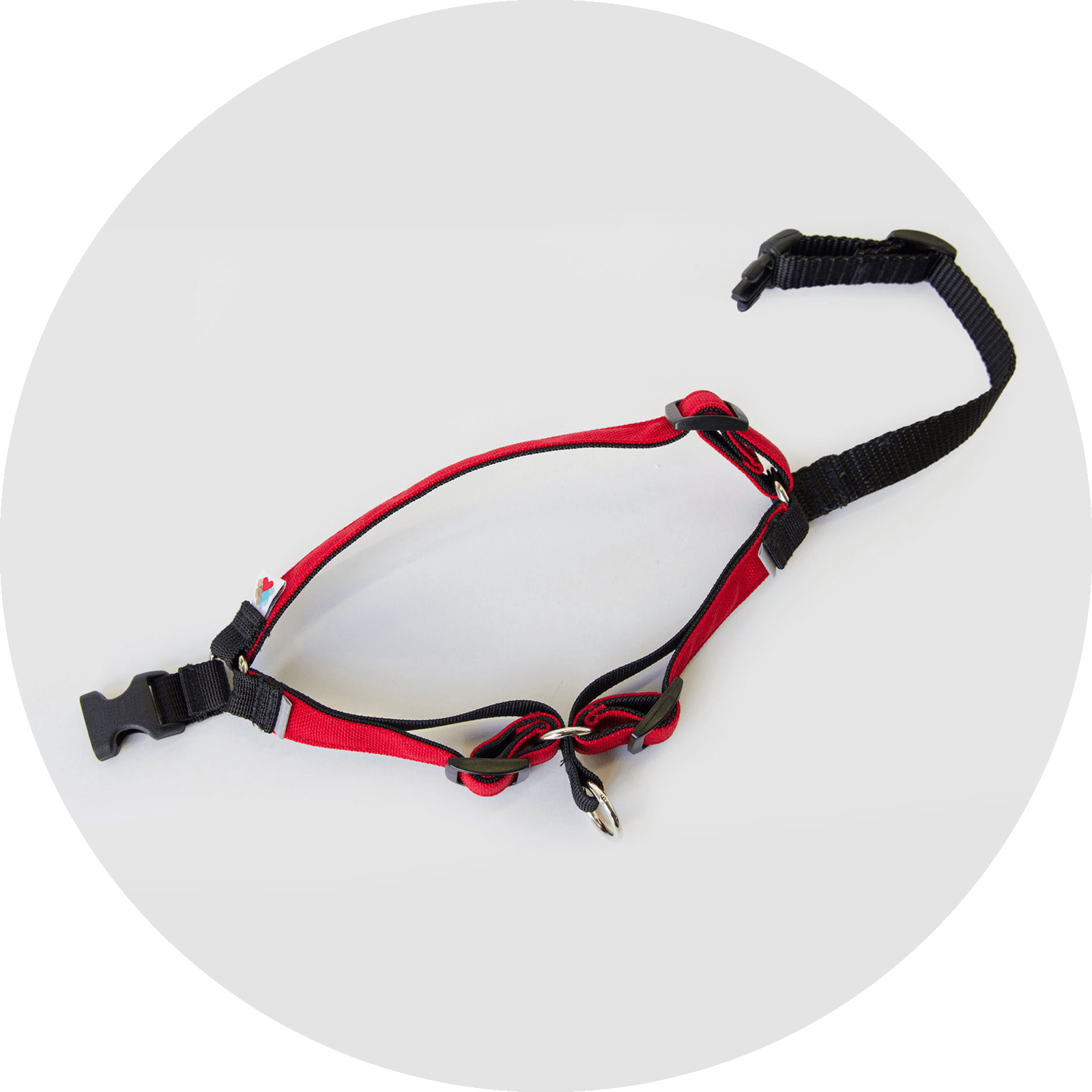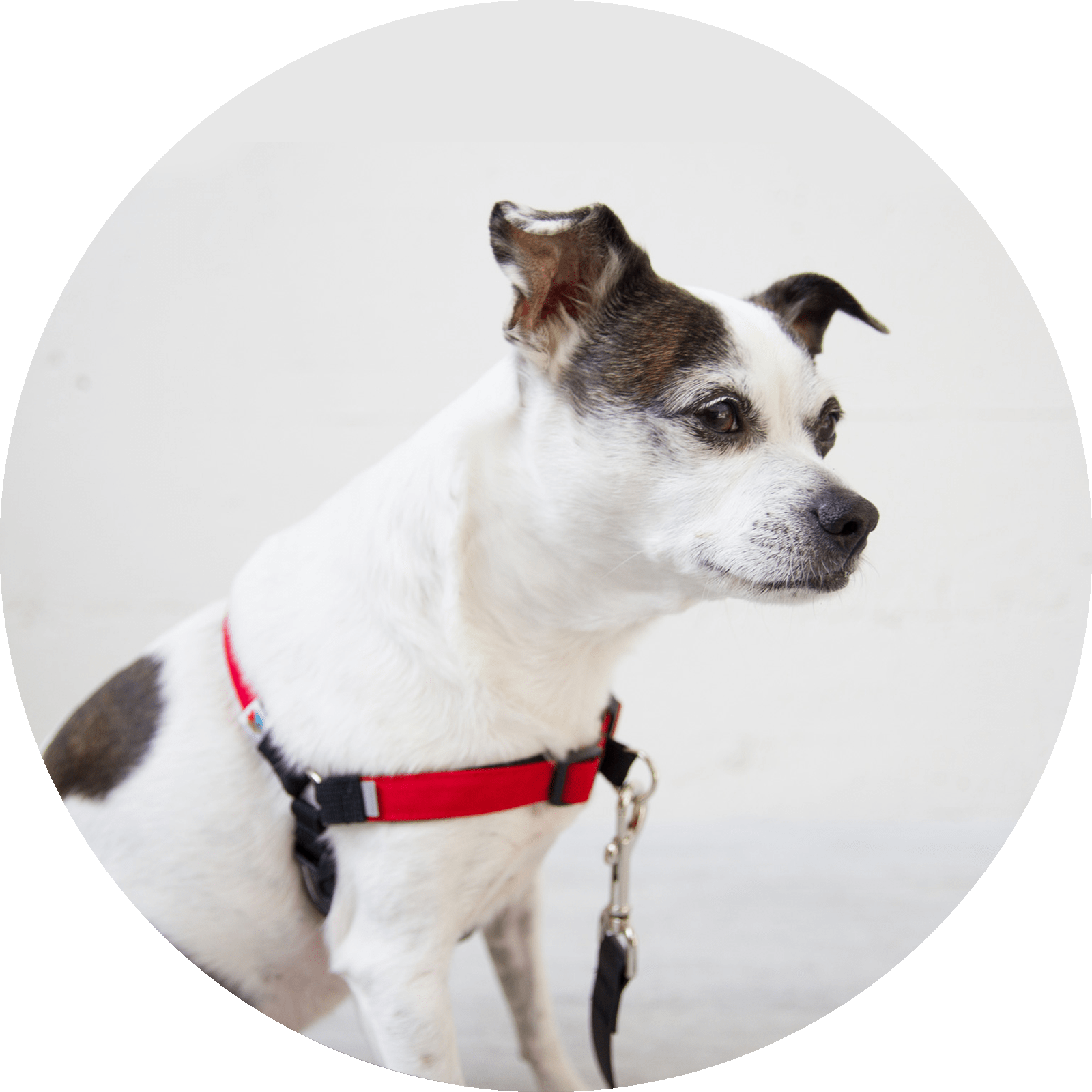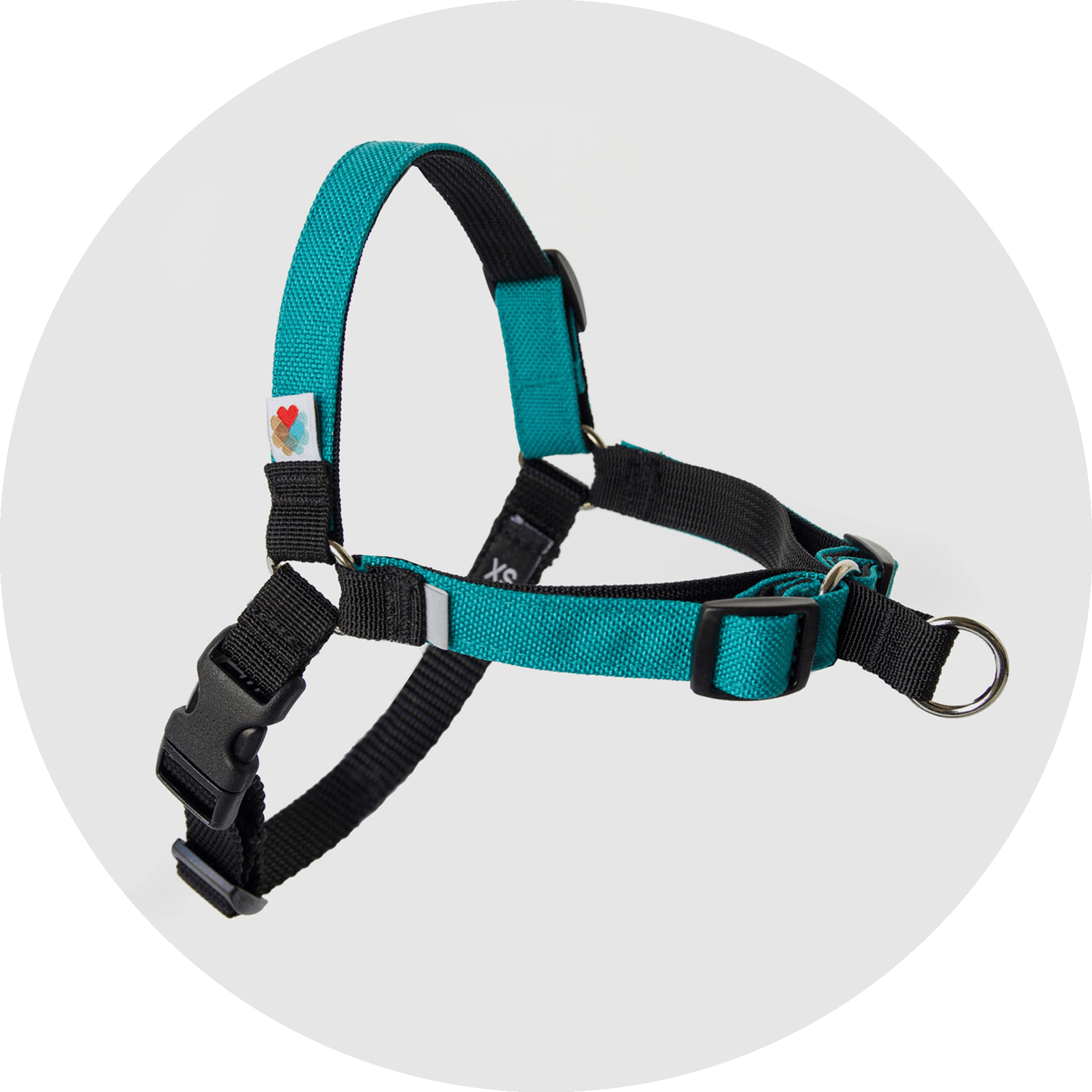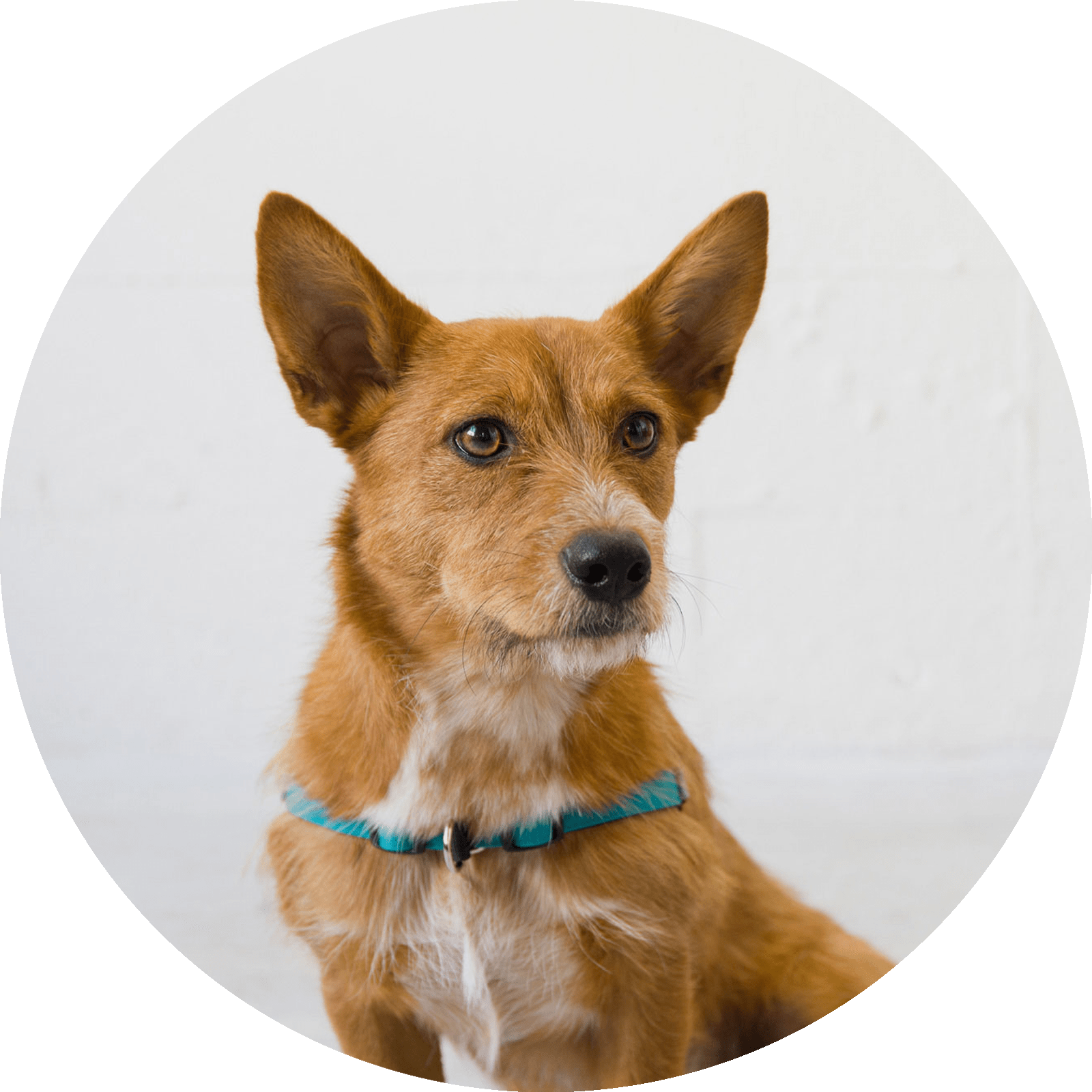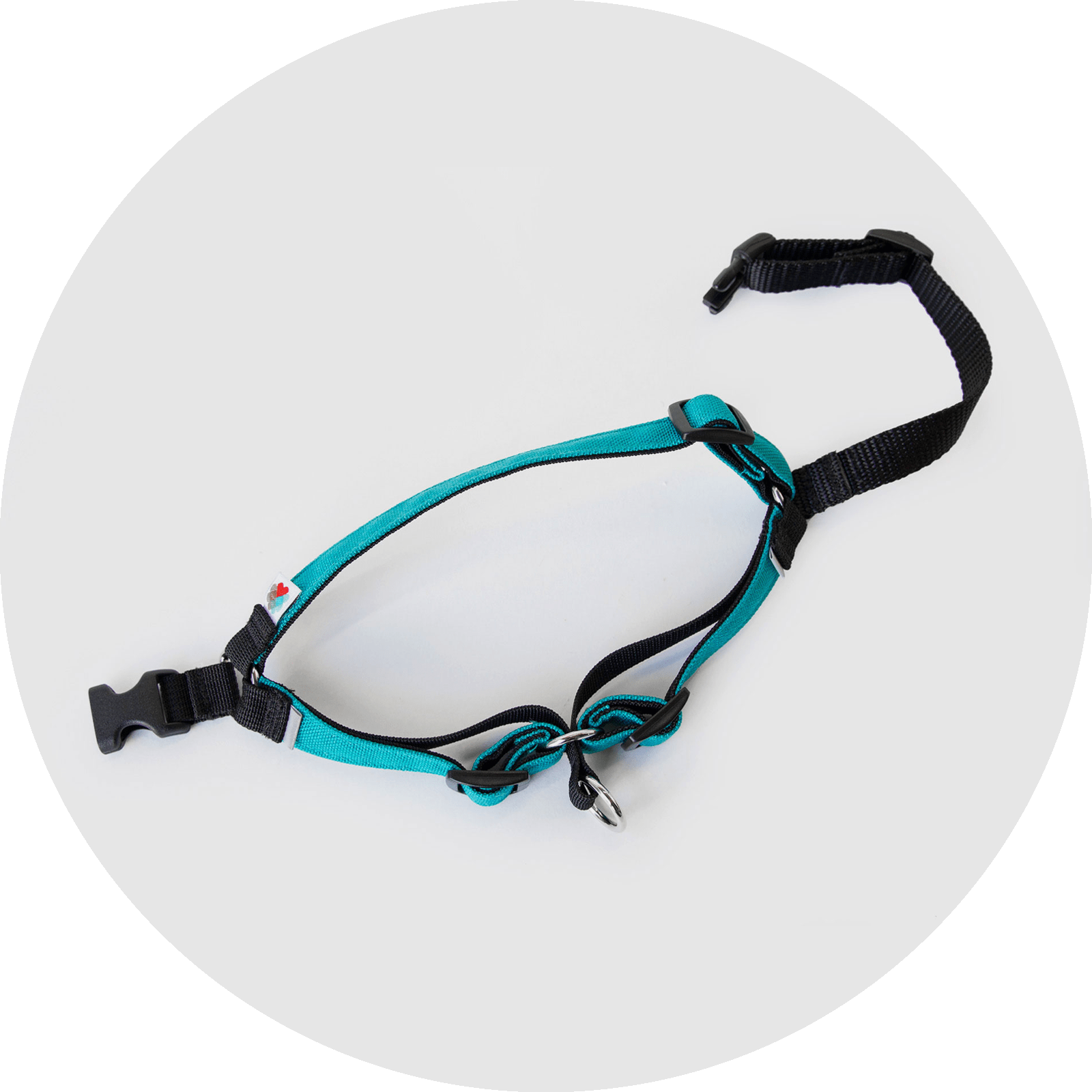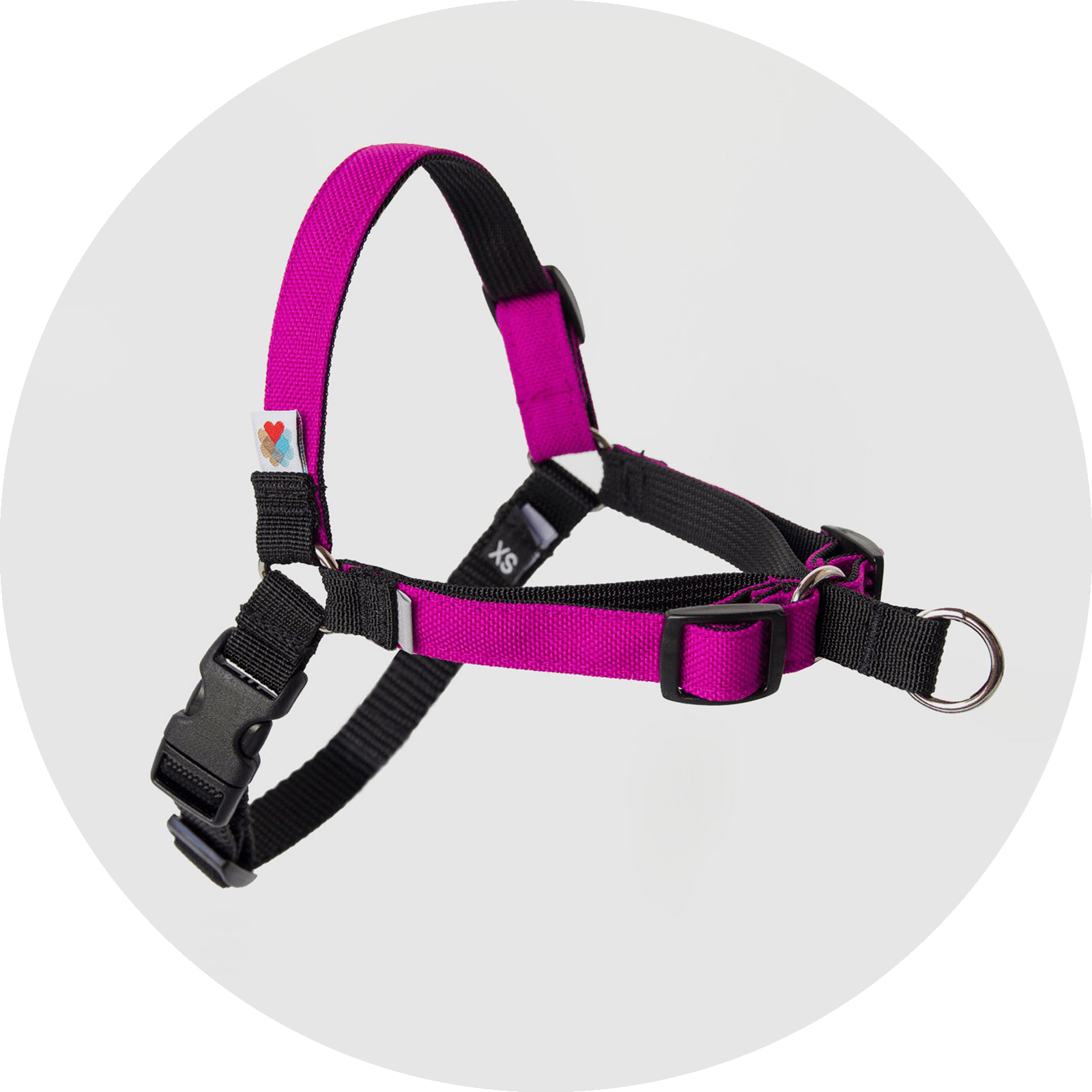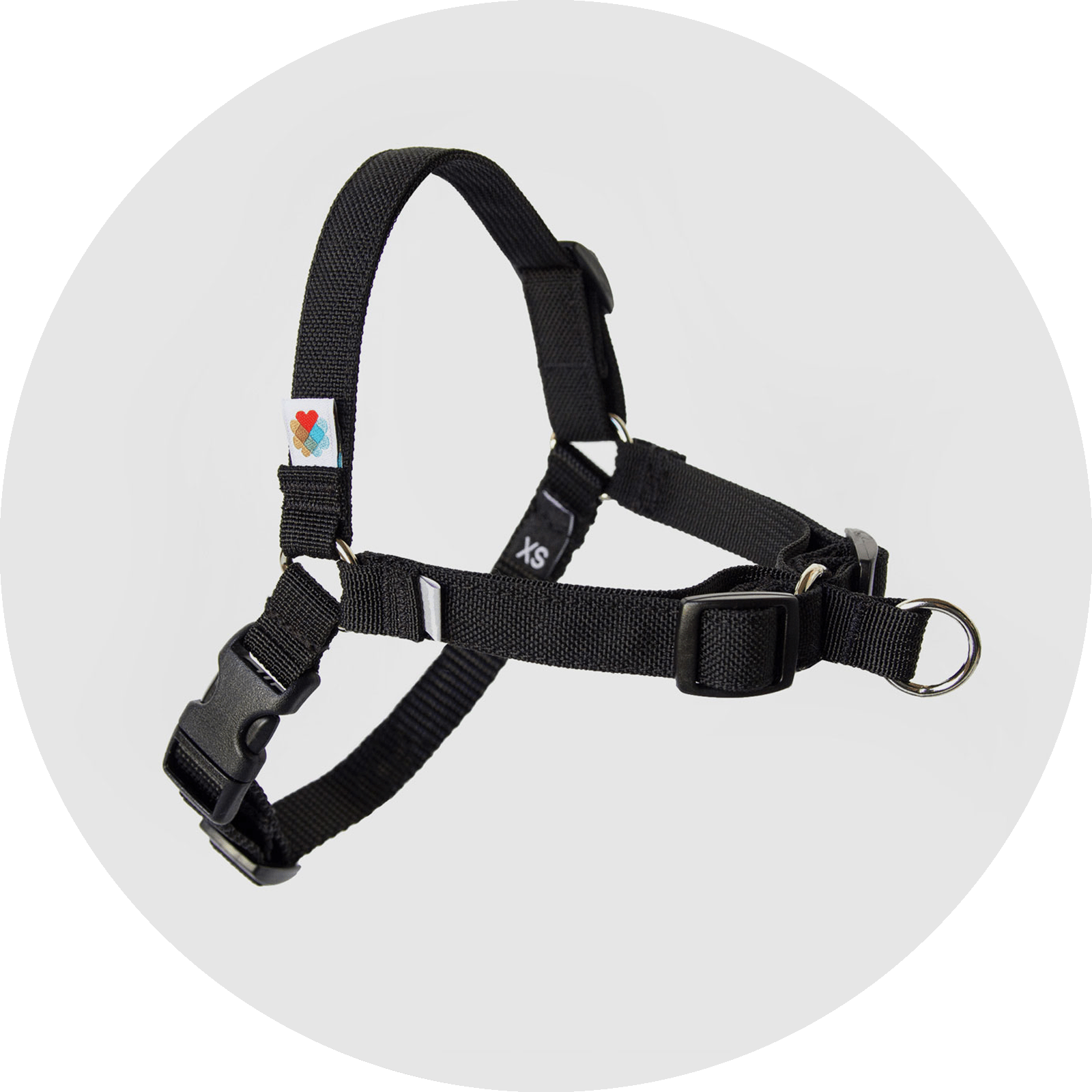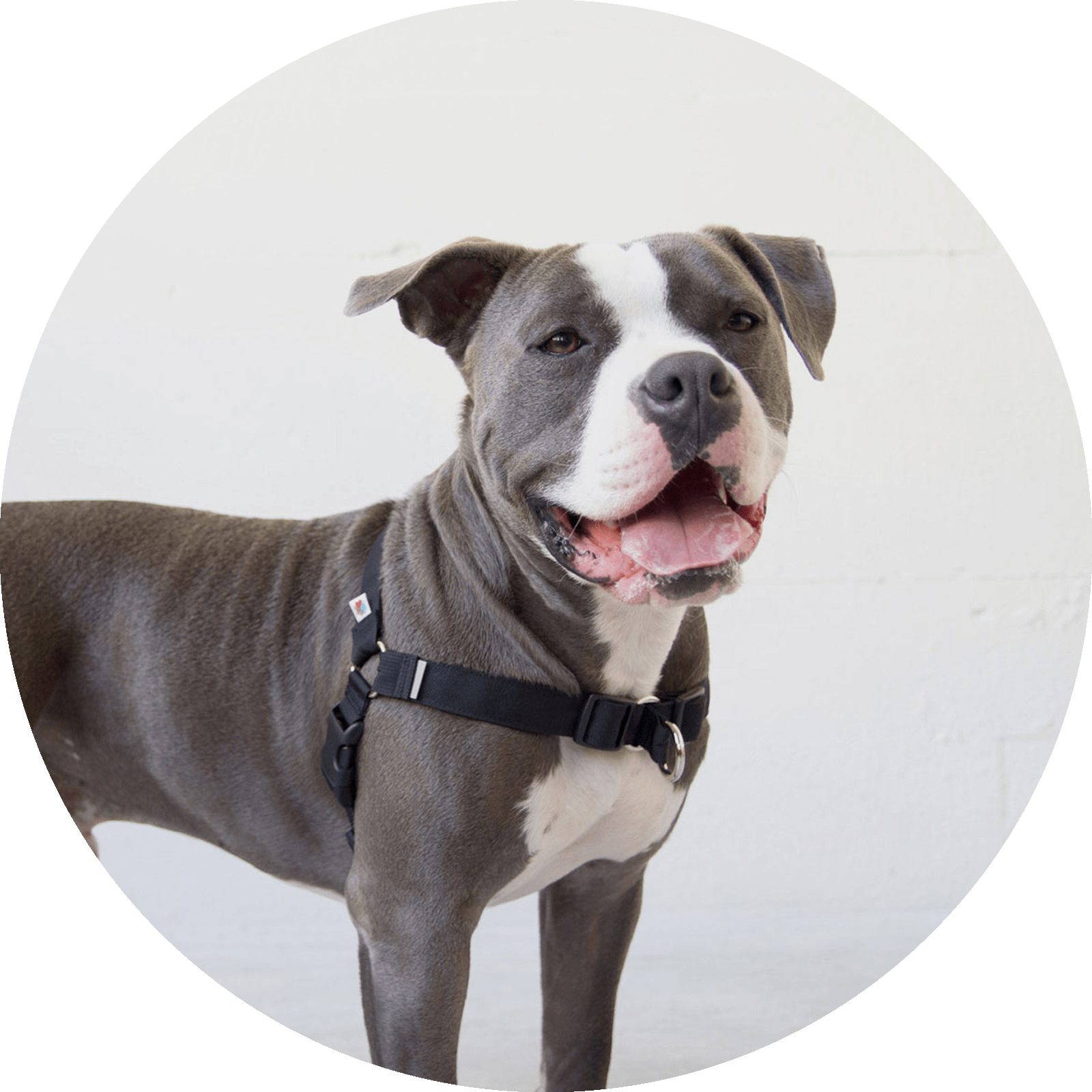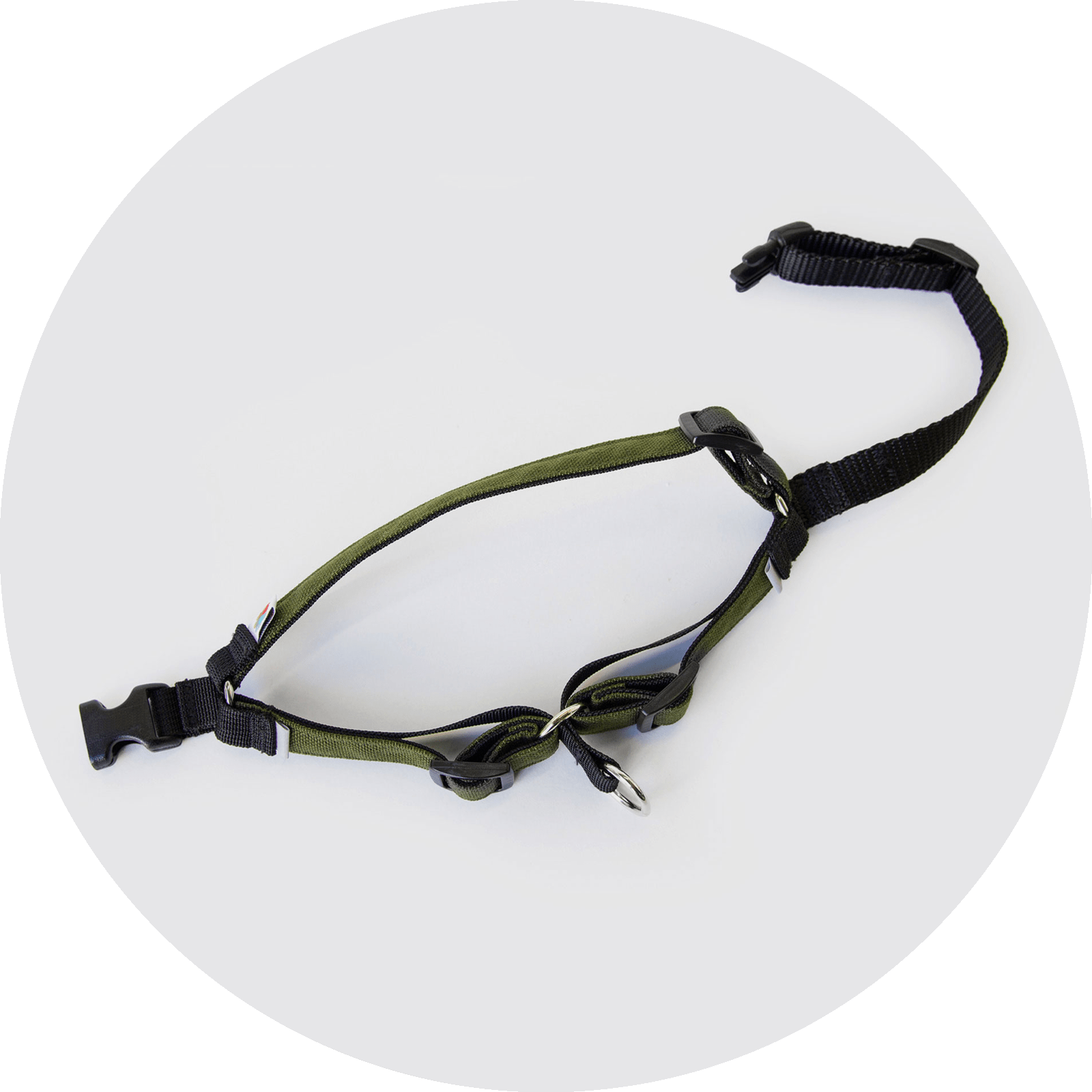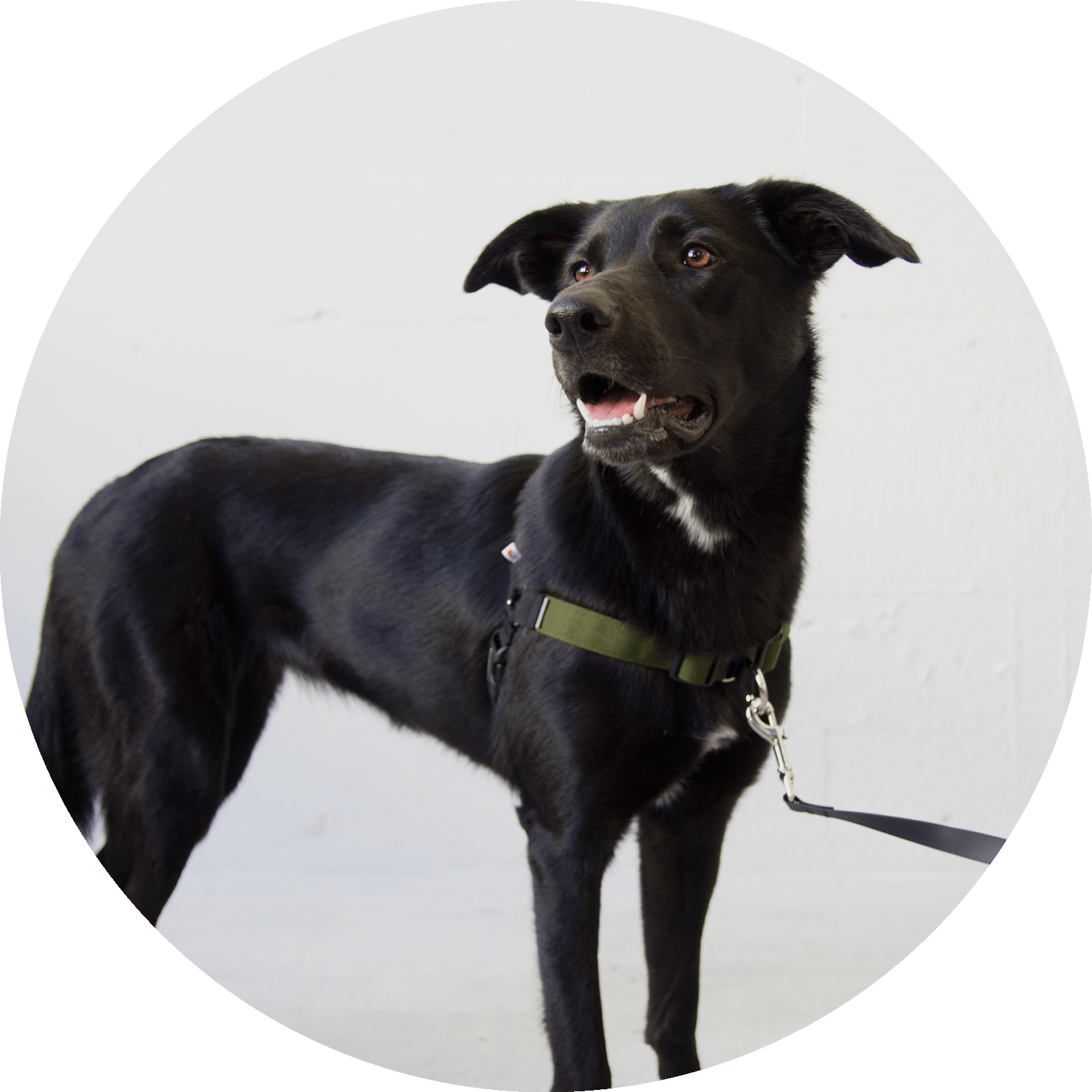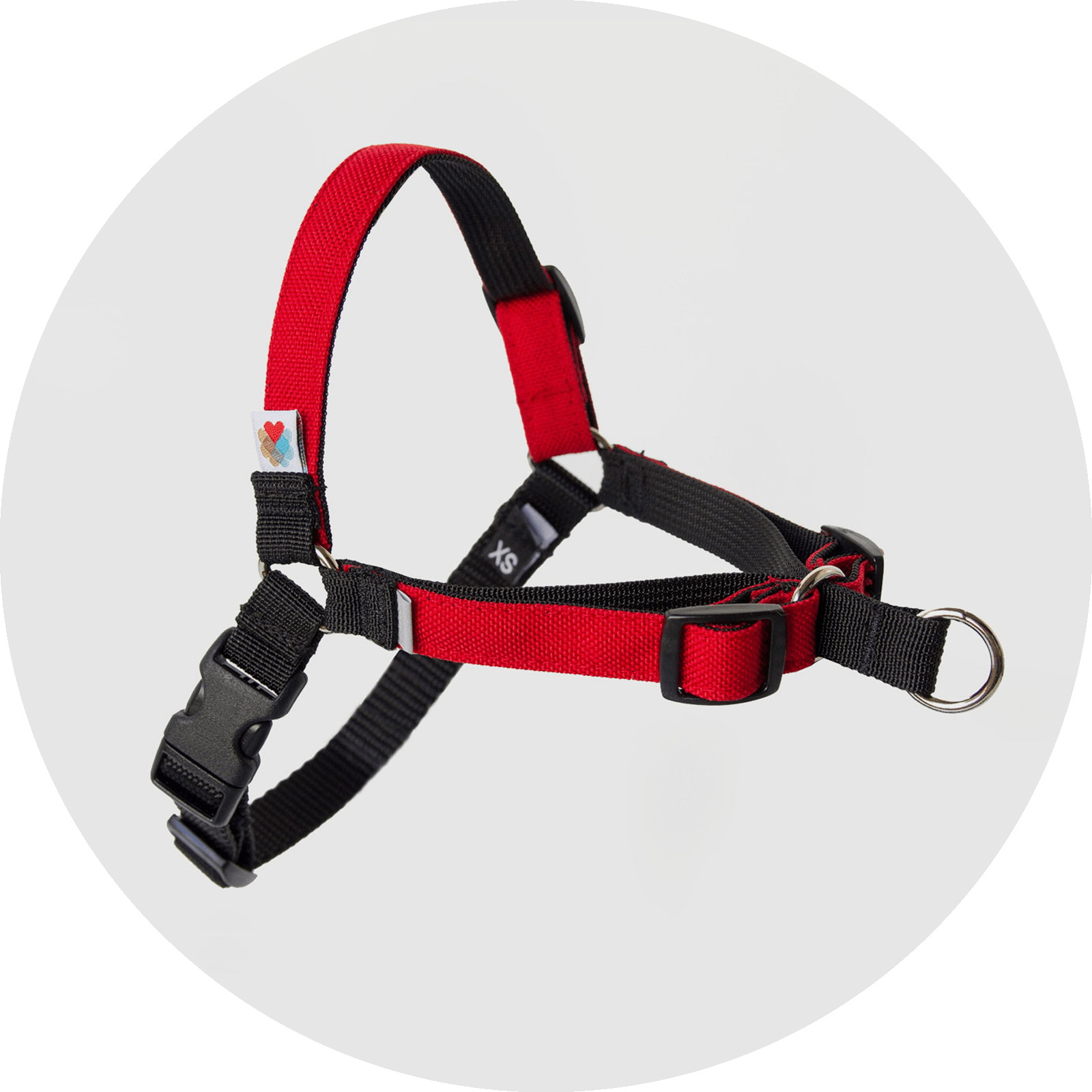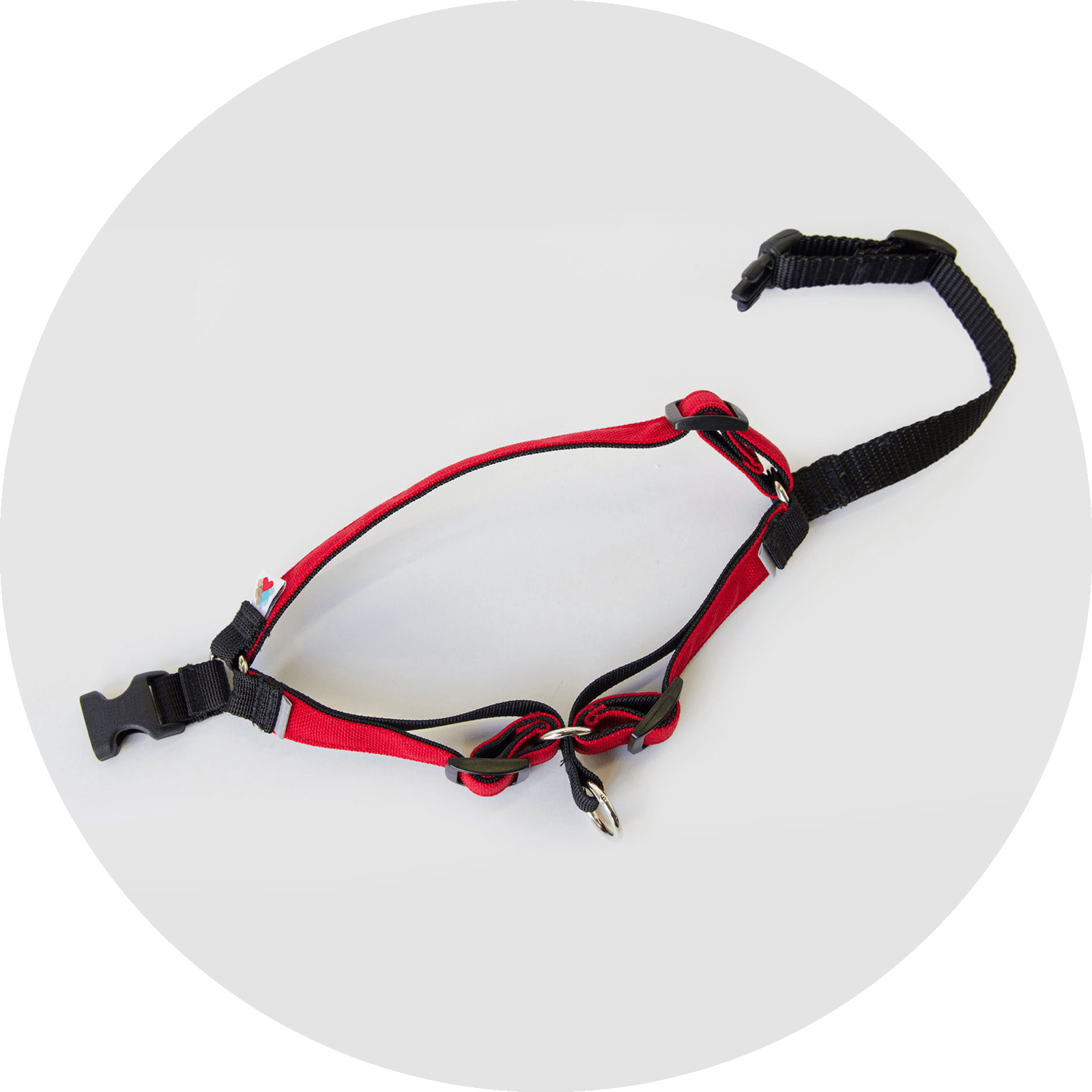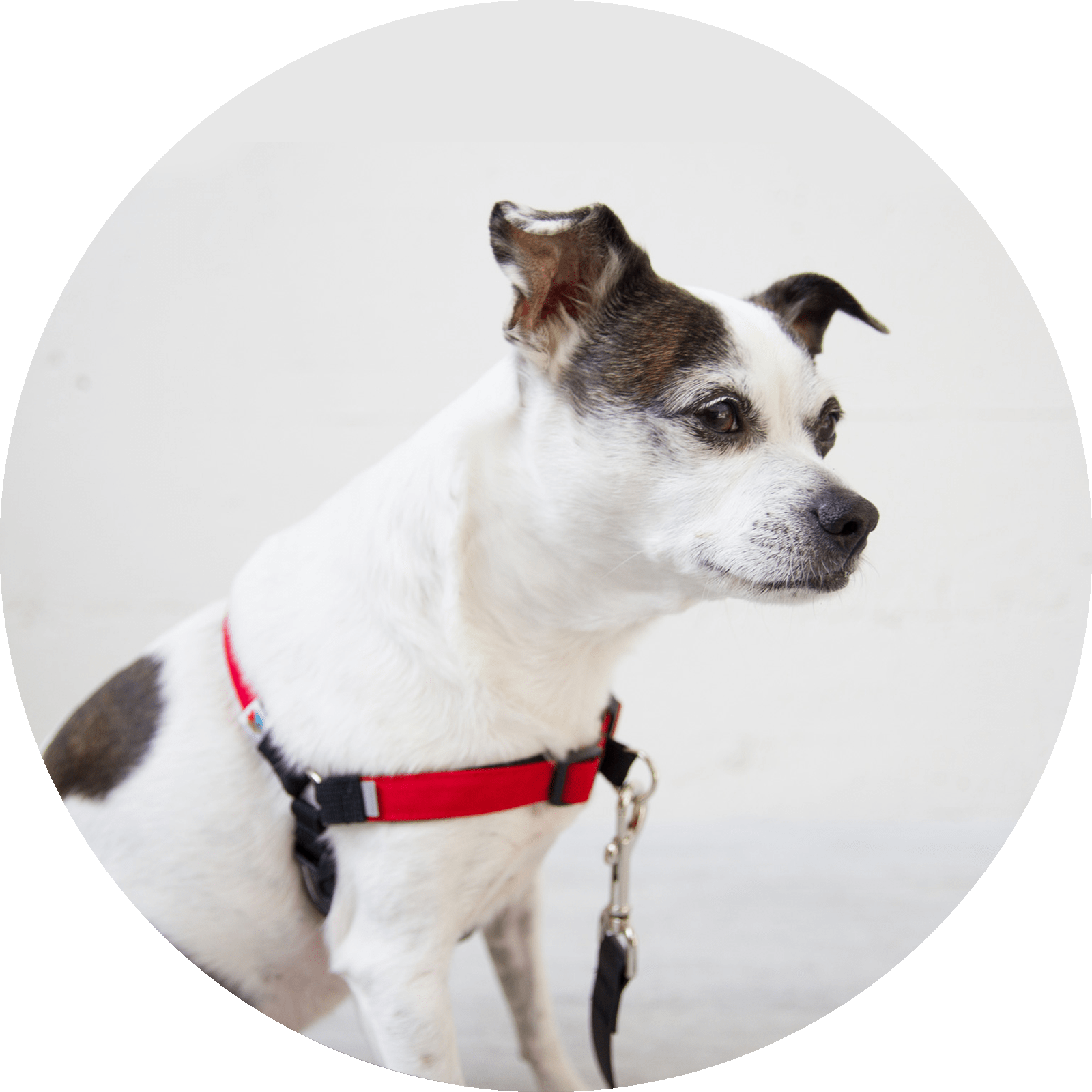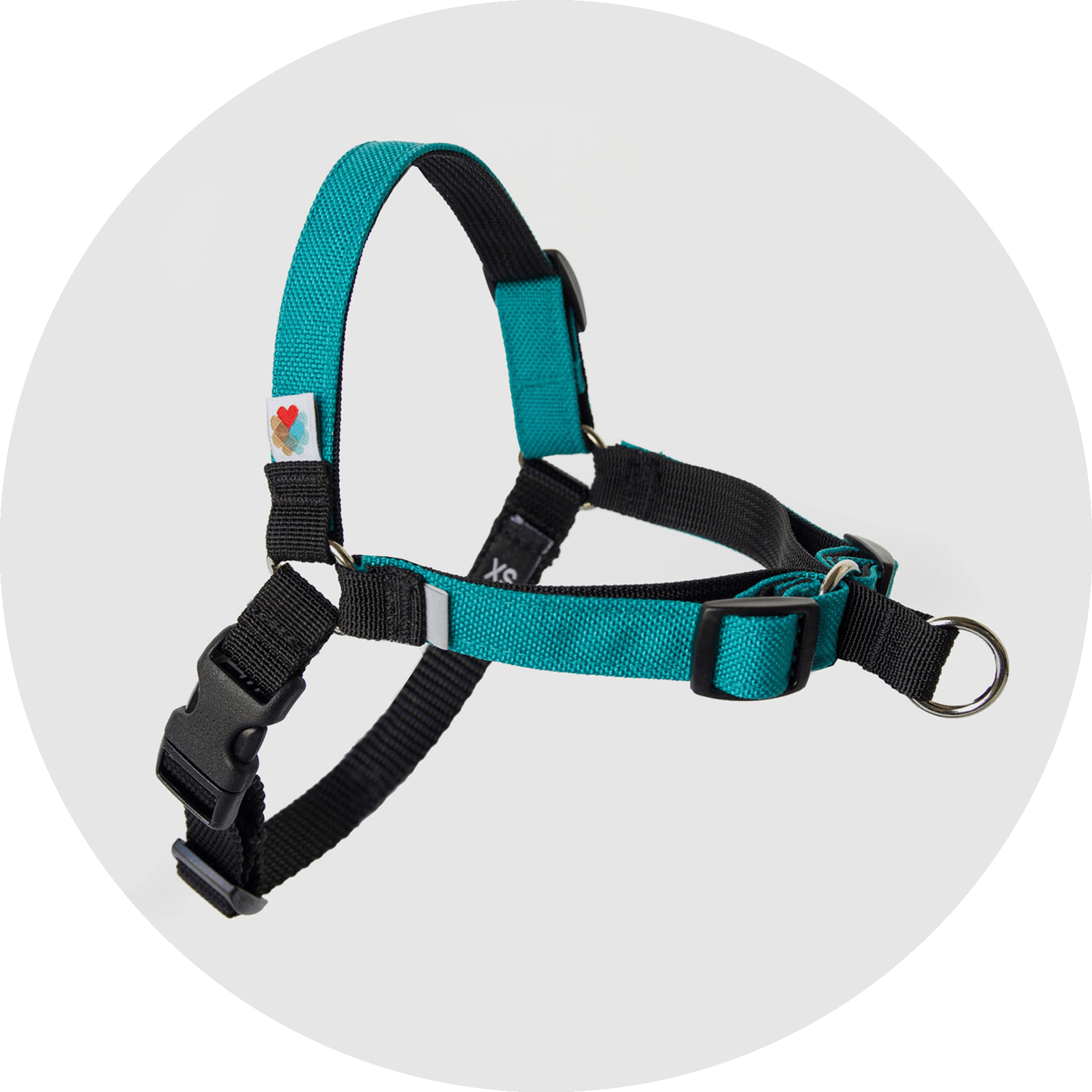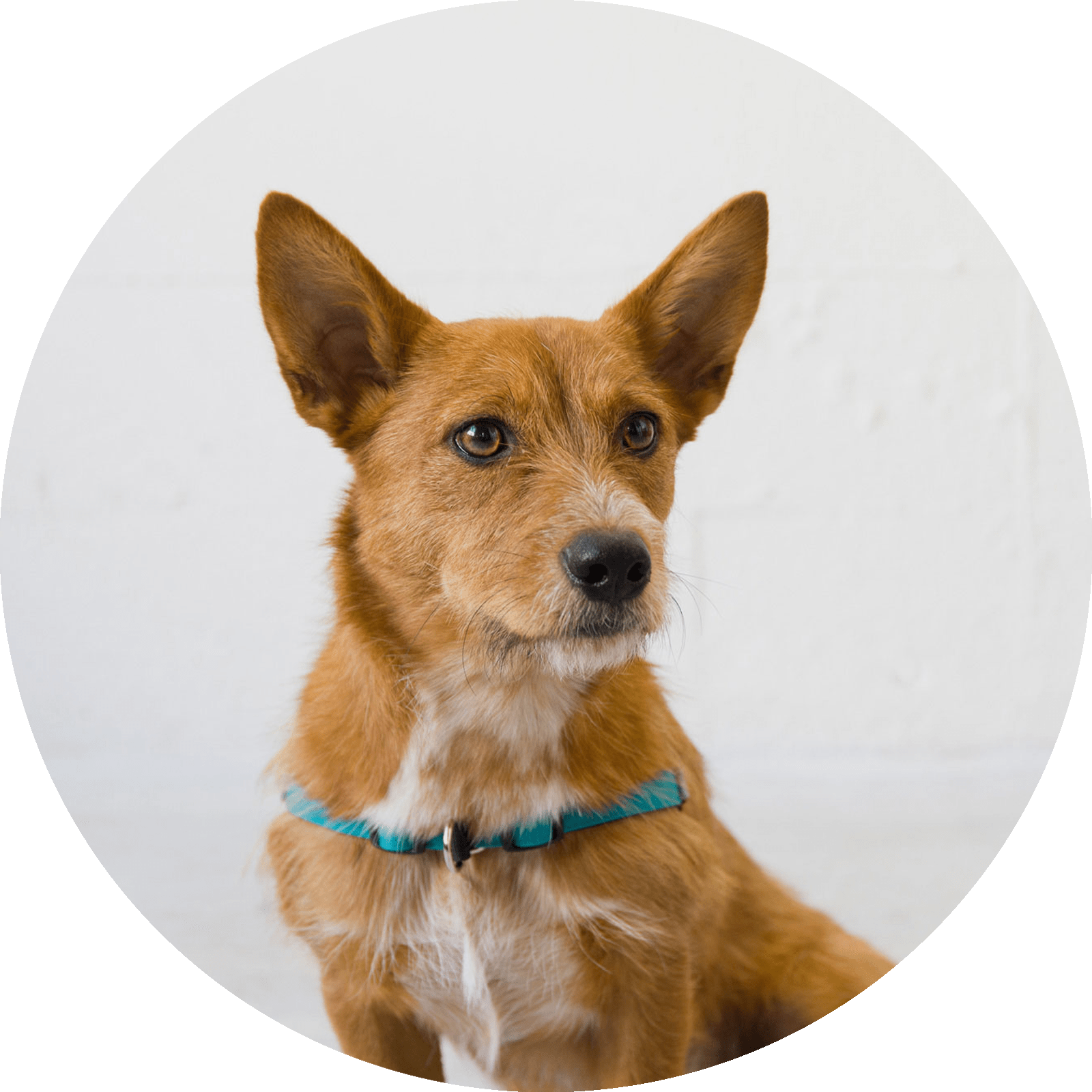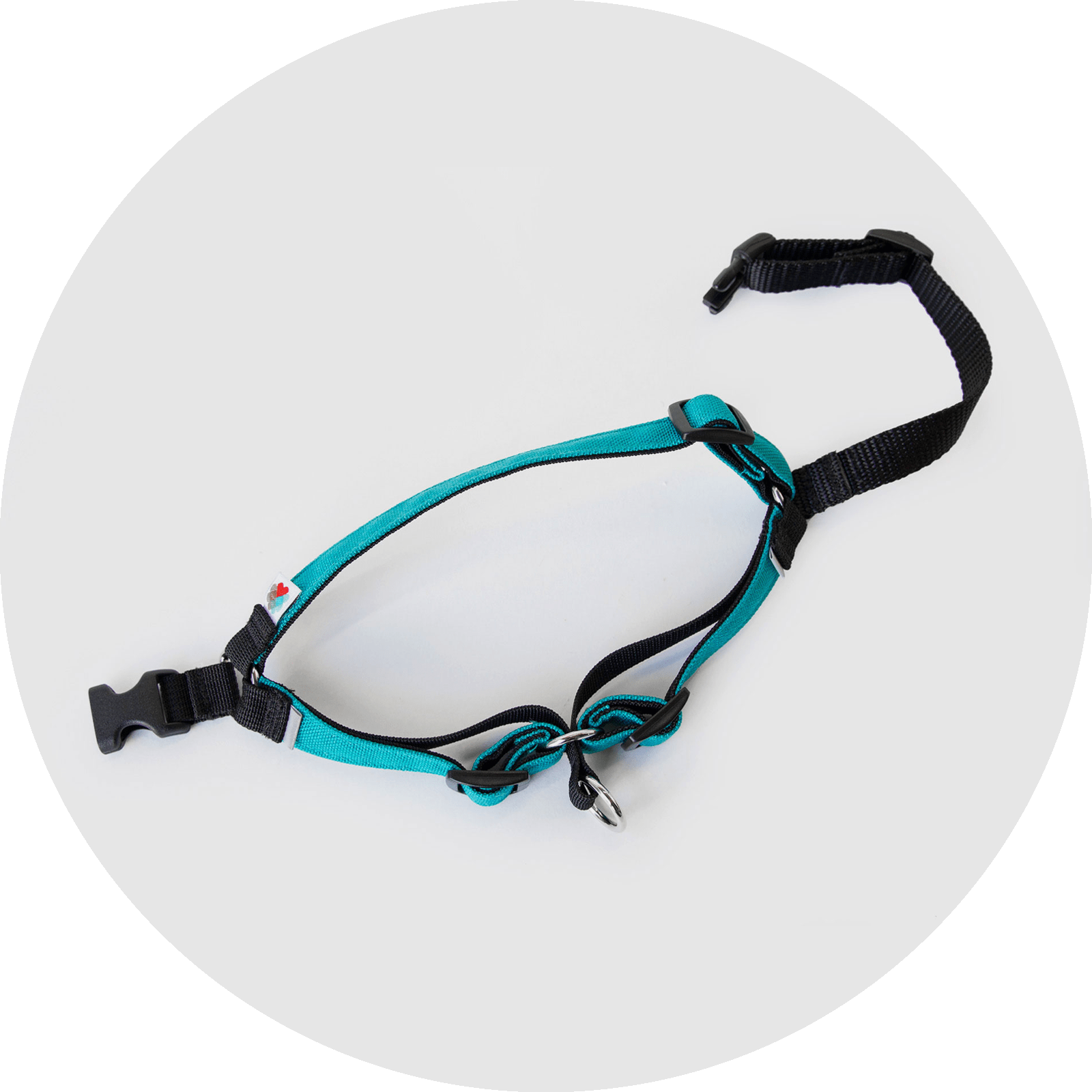 Liquid error (snippets/pdp-images line 105): Could not find asset snippets/icon-zoom.liquid Enlarge
Linden No Pull Dog Harness
Regular price
$30.00
Unit price
per
out of stock

out of stock

out of stock

out of stock

out of stock

out of stock
Are you walking pup or is pup walking you?

Dog walking is the most fundamental activity you can engage in to build that bond with your dog so it should be effortless and enjoyable.
We created the Linden Harness specifically to help folks who are looking to improve their dog walking experience. With proper fitting and consistent training, this wonderful tool works as a direct line of control, allowing you & pup to easily walk side by side together.
Read on to find out more!
Designed For Happy Walks
Using a unique double layered no-pull design which directly connects the leash attachmet point (front of chest) to the girth strap (both sides of torso), Linden Harness enables gentle and responsive handling from the core, helping curb pulling behavior in pup's.

To maximize your user experience, adjust your Linden Harness properly so it's well-fitted and comfortable for pup to wear. Remember to keep harness off and out of pup's reach outside of your active dog-walking window. Add some yummy treats and positive reinforcement to your no-pull training. Happy walking!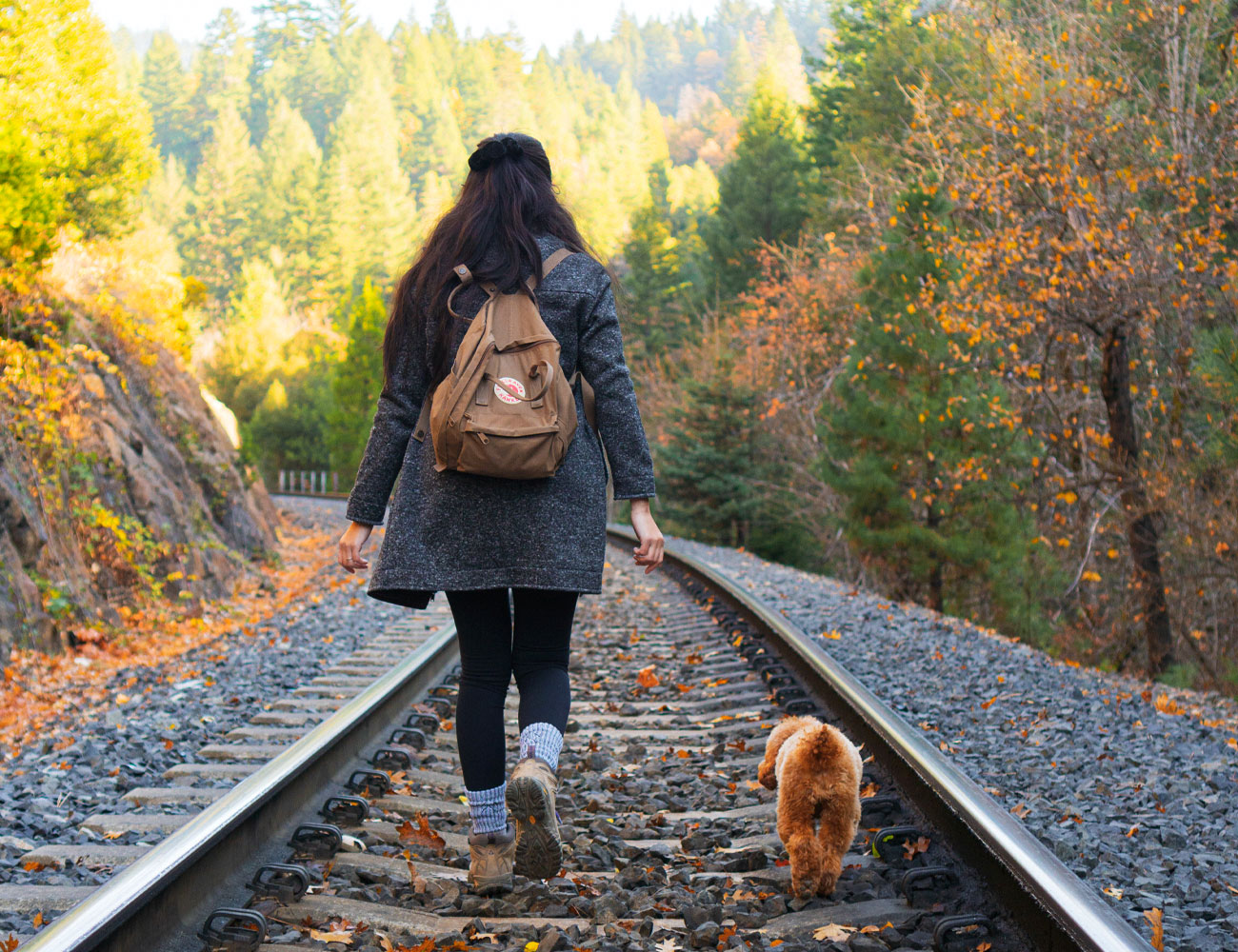 Fitting Your Linden Harness
Watch the video to learn how to measure your pup, find the right size and fit the harness properly.
Head to our blog for more tips on fitting and desensitizing pup for our Linden Harness:
CLICK FOR MORE TIPS >>>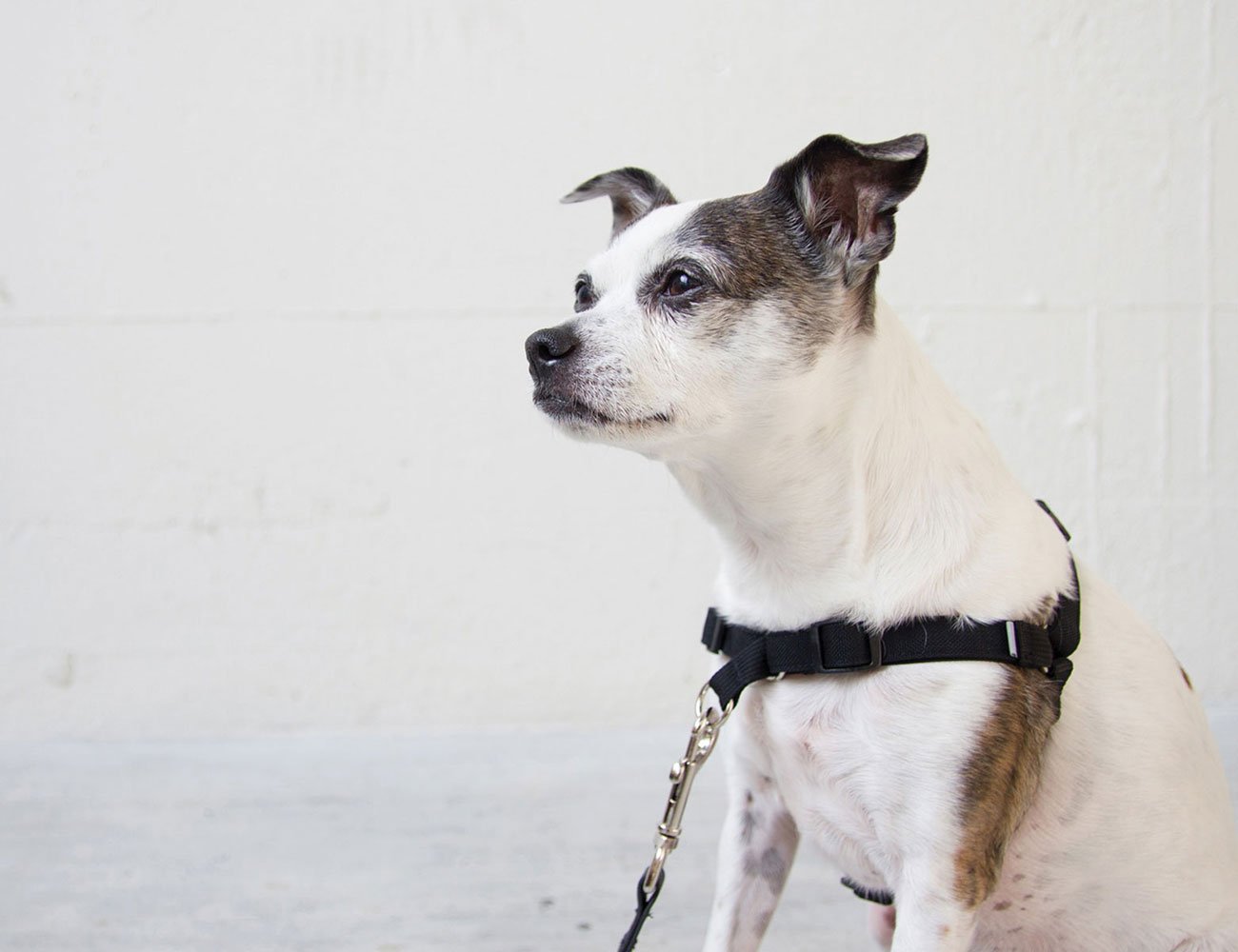 Wild4Life Warranty
We get it. Dog gear gets outgrown, chewed, worn and torn.

That's why every Wildebeest product is covered by Wild4Life Warranty. It's a way of showing our commitment to support you & beest throughout the lifetime of your gear!
Truly a godsend. This harness changed our relationship with our dog. Thank you!
Kathryn H.
The minimalistic design increases range of movement and it's super easy to put on and remove. The chest mount attachment point controls my 40 lb. dog without yanking my arm off. Perfect for loose leash training. My pup is no longer a puller.
Alex M.
Life changer! My dog walks at my side. No more jumping and pulling. Easy to put on and it looks great too!
Kerry B.
Reviews

Good harness

I really do like this harness. Very easy to put on and it is light with a good no pull attachment. However, my puppy managed to chew his way out of it in the 5 min I wasn't watching him while we were sitting on a patio eating dinner. I know this is a puppy issue, but I'd advise a different, wider sort of harness if you have a chewy puppy and get this one when they are out of that phase. I only owned this for a month before I had to trash it :(

Hi Mary!

First, thank you SO much for sharing your adorable photos! Second, we definitely understand that chew damage happens and wanted to remind you that we do offer a repair program! If you would like to email us at hello@wildebeest.co we can look into repairing your harness further!

Front is best

I was frustrated with my 6-year-old Cockapoo pulling all the time. He is in between M and L size, so it was hard to find a good size harness. This harness was easily adjustable, and worked great. I don't struggle with him anymore and realized my dog was just not getting clear directions from me. It was the harness along, not my pooch being defiant. I love my Happy!

Hi Annie!

Thank you so much for sharing your story! We are ecstatic to hear that you and your pup are enjoying your walks much more now!

No pull harness

Love the simple and fine workmanship piece, easy leash walking harness with the matching leach , my dog even wear it to sleep , highly recommended .

Hi Annie!

Thank you sooo much for your kind words and sharing those adorable photos with us!

Heads down my favorite pet product brand

Easy on- off

Lobe the harness for our Storm👍 so easy to put on and take off👍 been using the harness since he was a pup and we love it👍. Only problem I had was that the stitches is not as fine as before( stitches are longer) . 😔 already have 3 .👍

Hi Aileen!

Thank you so much for sharing your photos and for the love and support! We appreciate you!