All Weather Dog Jacket
Regular price
$33.00
Sale price
$65.00
Unit price
per
Liquid error (snippets/pdp-images line 105): Could not find asset snippets/icon-zoom.liquid Enlarge
Regular price
$33.00
Sale price
$65.00
Unit price
per
out of stock

out of stock

out of stock
FINAL SALE / NO RETURNS
Super versatile dog jacket that's truly made for any weather and any adventure.
Keep your Beest dry, comfy, and looking their best in the wind, rain & snow.
Read on to find out more!
Versatile Outerwear
We were pretty blown away when we first discovered the fabric we now use for the All Weather Jacket. Lightweight, breathable, and featuring a waterproof Dintex® membrane inside, it was the perfect material to inspire us down the path of making doggy outerwear that was versatile enough to go from chilly & windy to rainy & snowy.

Only a few necessary details were added to make this highly engineered fabric functionally wearable for our Beests, letting the material speak for itself and perform all day, every day and through any weather, any adventure.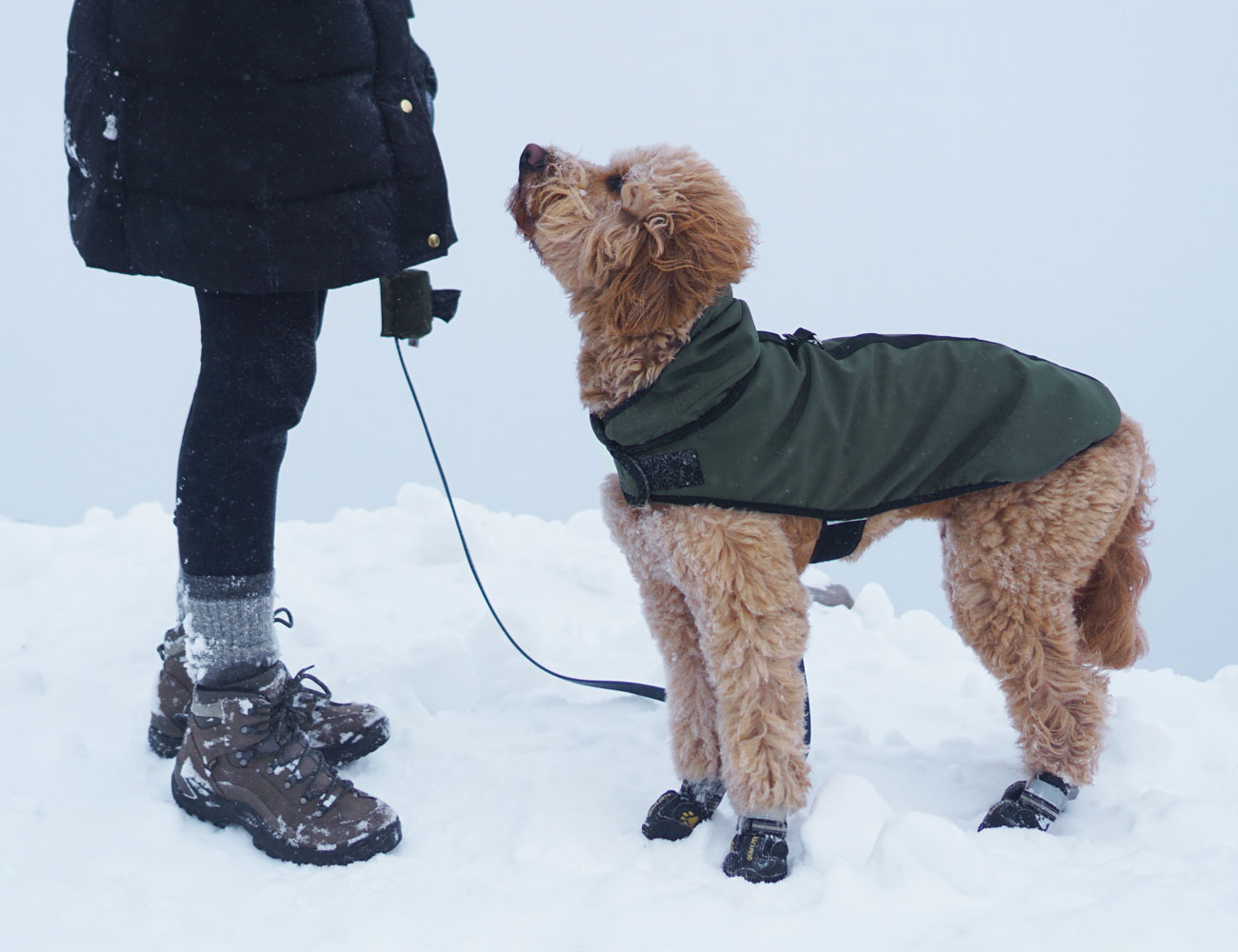 Wild4Life Warranty
We get it. Dog gear gets outgrown, chewed, worn and torn.

That's why every Wildebeest product is covered by Wild4Life Warranty. It's a way of showing our commitment to support you & beest throughout the lifetime of your gear!
This is our second jacket! We got a red one at first and it's our favorite! The fit is excellent, it's durable and quality is wonderful! We hope you bring back the purple. Our goal is to own one in every color :)
Kanika C.
My dog loves this jacket. Me too! He stays comfortable all day...any day. I'm impressed by this jacket's details and fine workmanship. Likely to be our favorite for all time!
Melissa H.
"My dog has really long legs, so I was worried about the fit. It fits him perfectly! It also really easy to get on- love that you don't have to pull it over the head. He also stays really warm in it! "
Krystle L.
Both our dogs wear this coat. It looks great on them and keeps them dry. It dries fast and is durable. Also, the design is right for boy dogs to be able to do leg lifts in without messing the coat.
Ellen S.
It is a great jacket. Our dog loves it. He really doesn't like the rain but now he is going outside for his walk, all because of this jacket. The materials are also really nice!
Sharleen K.
Reviews

Nice fit and looks great

We had ordered Large which was too short for my pup. Customer service was responsive in offering to exchange it for XL. Jane was great in meeting my request to drop off and exchange in person. The whole experience was easy and the product is great!

Hi Jacqueline!

It was so great meeting you! Thank you!

Great jacket!

We love how lightweight it is....great on its own and layered for colder days. Bug's been rocking her red one since 2018 and we just got a green one for our new rescue, Chopper!

Hi, Nysaa!

Thank you so much for sharing the adorable photos of Bug and Chopper, they look amazing!

Great all weather coat

I love this coat! I've got a Boston Terrier and live in Minnesota where it can be very cold - this has been a great coat through the winter. When it's cold a blustery the hood is super functional to keep his little ears warm, and I can tell it will also be awesome for spring rain. Highly recommend it!!

Thank you so much, Trina!

We hope you and your Boston Terrier have a cozy winter and a wonderful spring!

All weather jacket

Love the all weather jacket. We use it with the Linden harness under it. It keeps her warm and dry. We had to get a medium because she is only 21 lbs but long, the Velcro at the belly and neck makes it easy to adjust to her size. My only complaint is a really wish you had it in purple.

Thanks, Debra!

We love the adorable photo you added, your pup looks amazing! And we hear you on the purple, we appreciate the recommendations!

Wetmuddypaws

I gave my pup this name on IG for a reason. I know that living in Seattle we would need protection from the elements and this jacket is perfect! So even when we get a little inclement weather we can still go out for our walks!

Thank you Surella!

Your adorable photos and kind words have made our day! Our team is wishing you many Wet Muddy Paw walks to come!