All Weather Dog Jacket
Regular price
$55.00
Unit price
per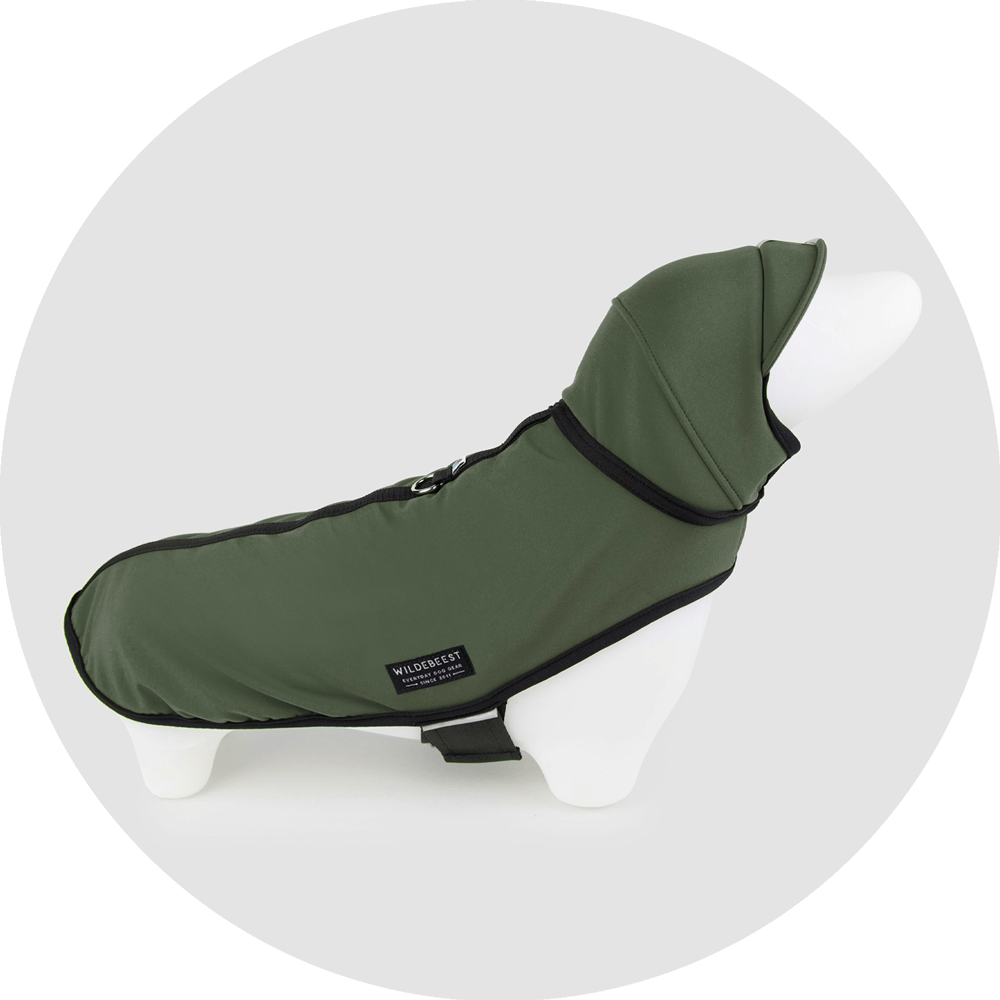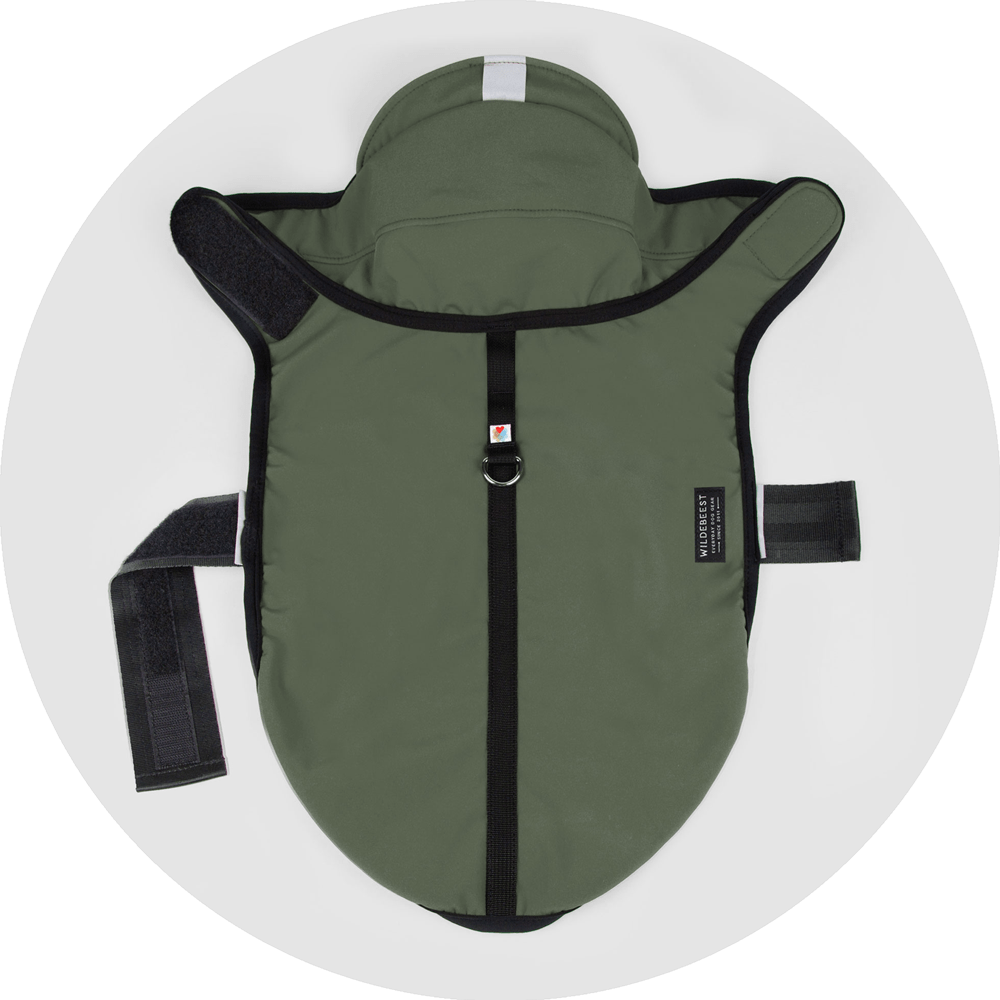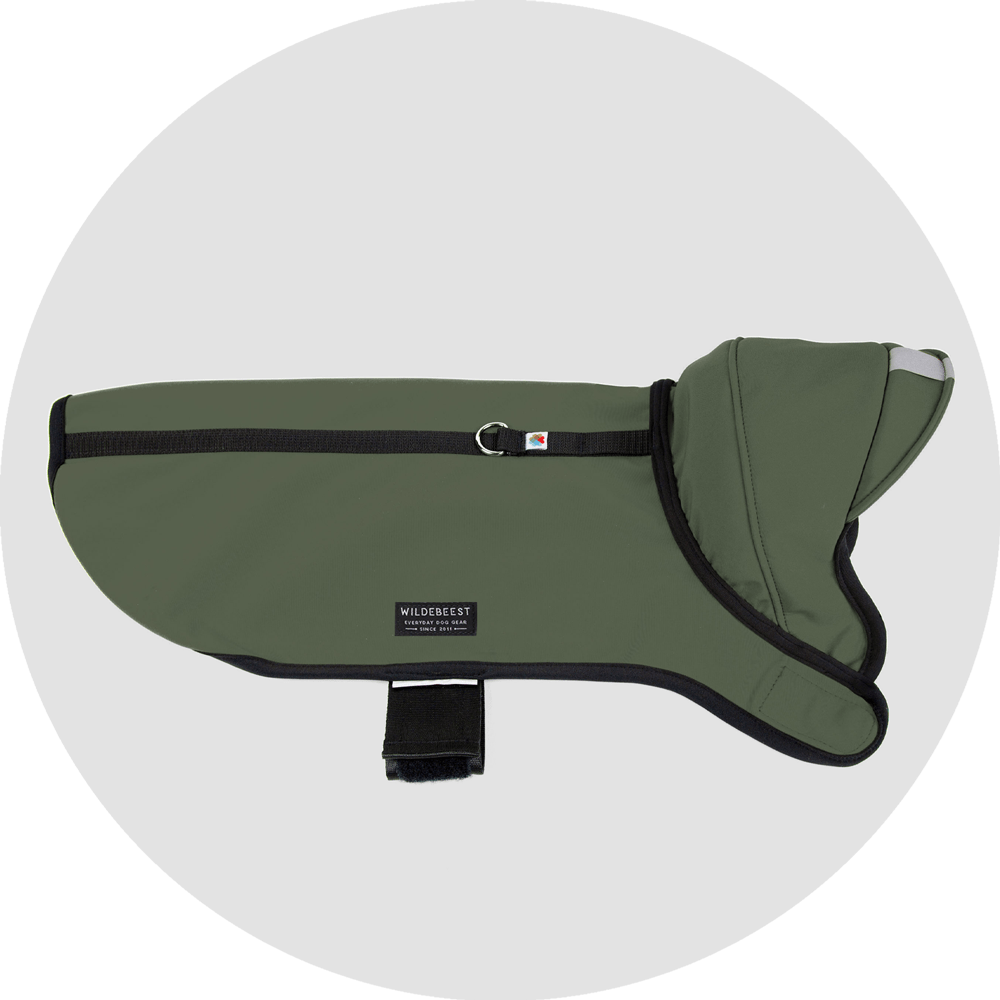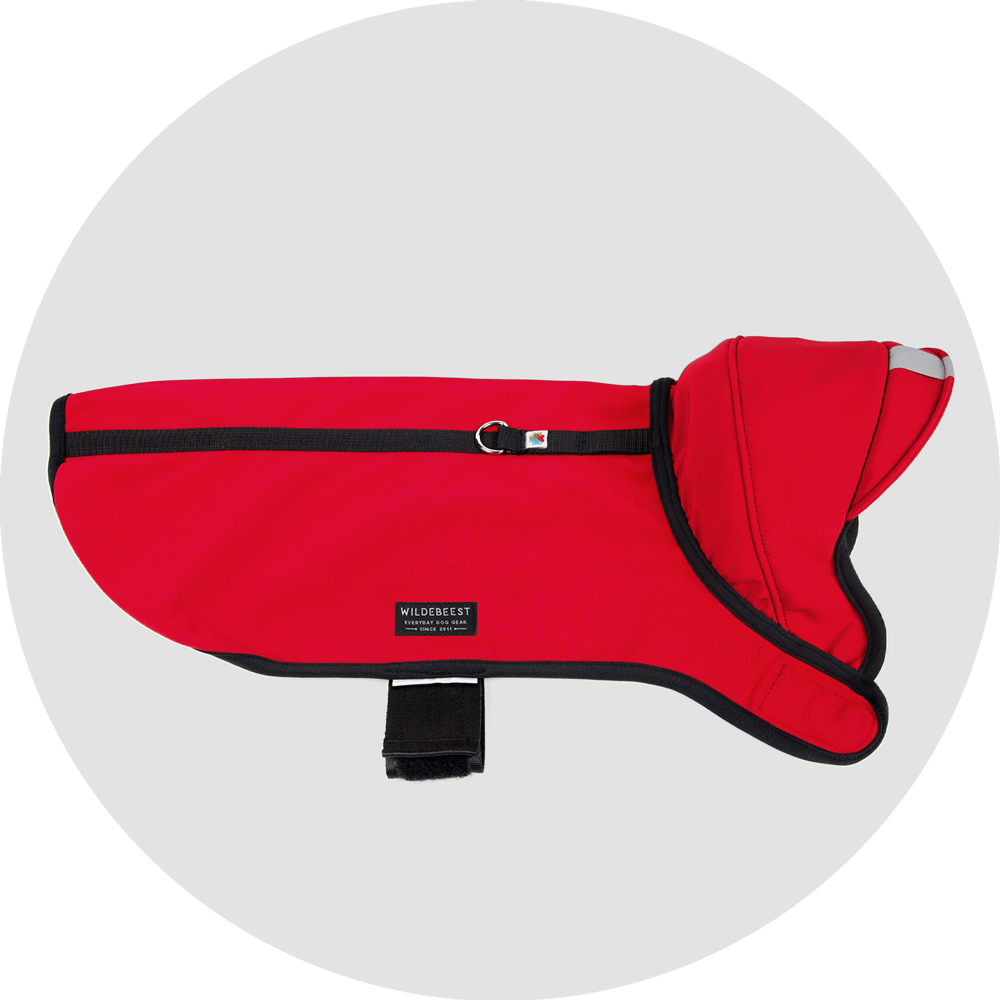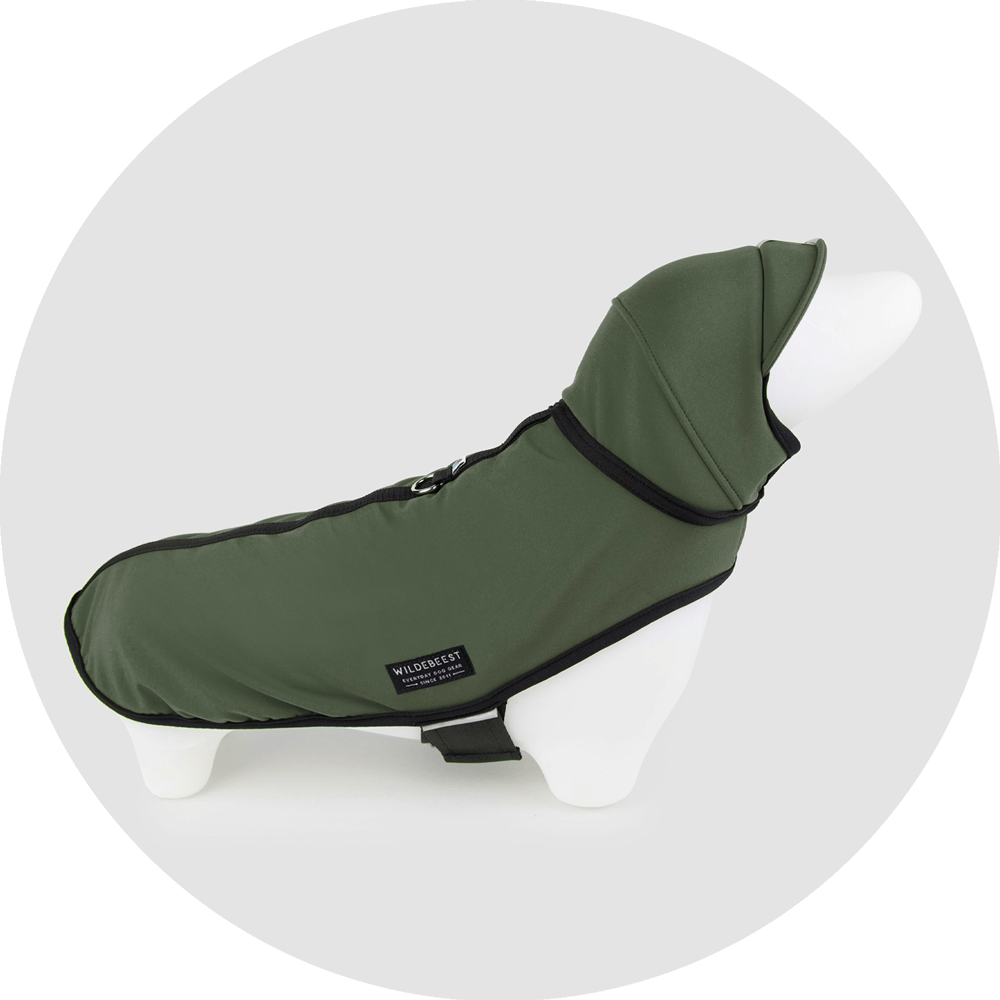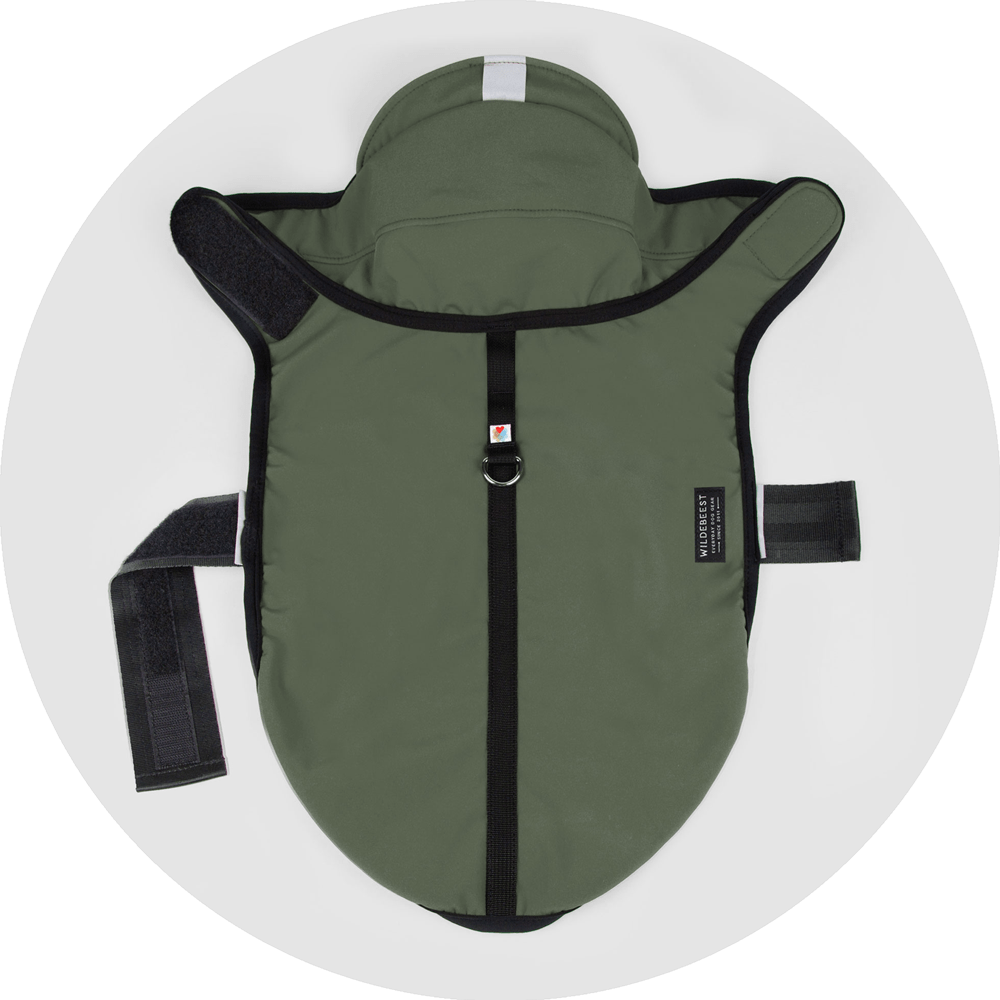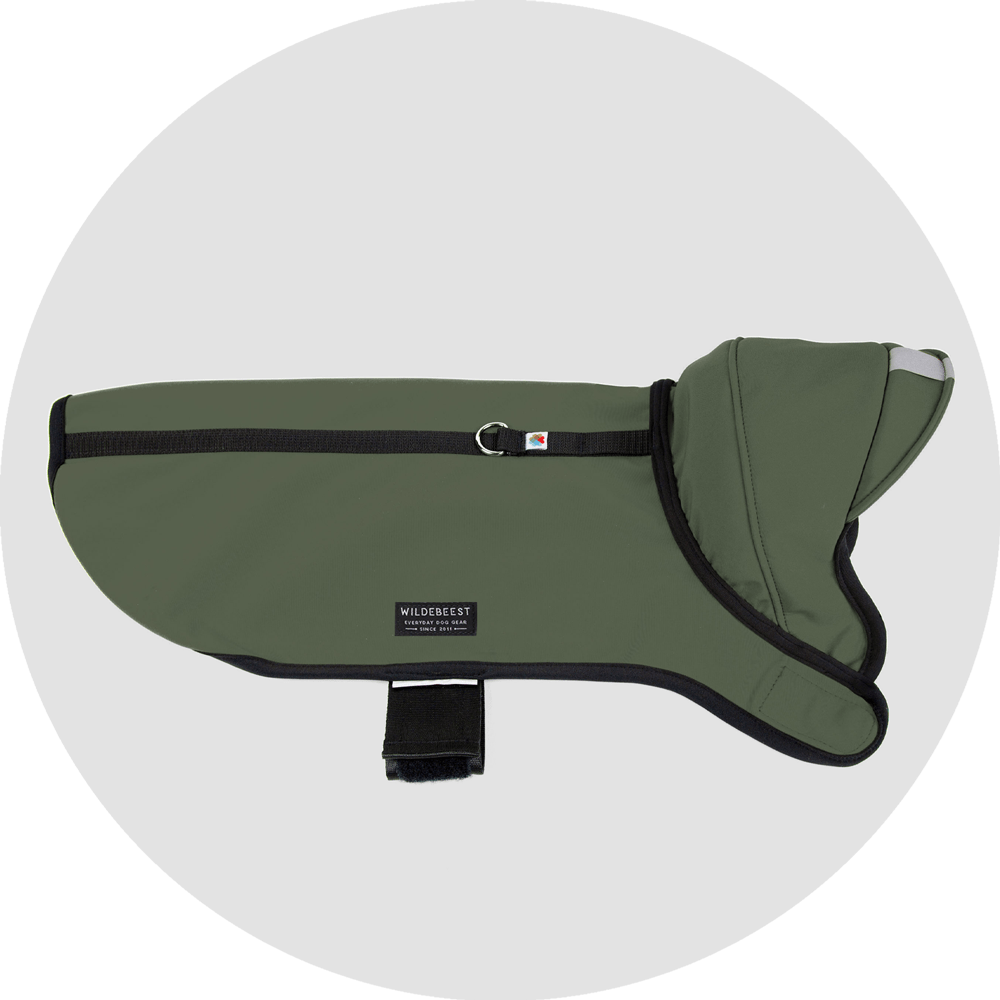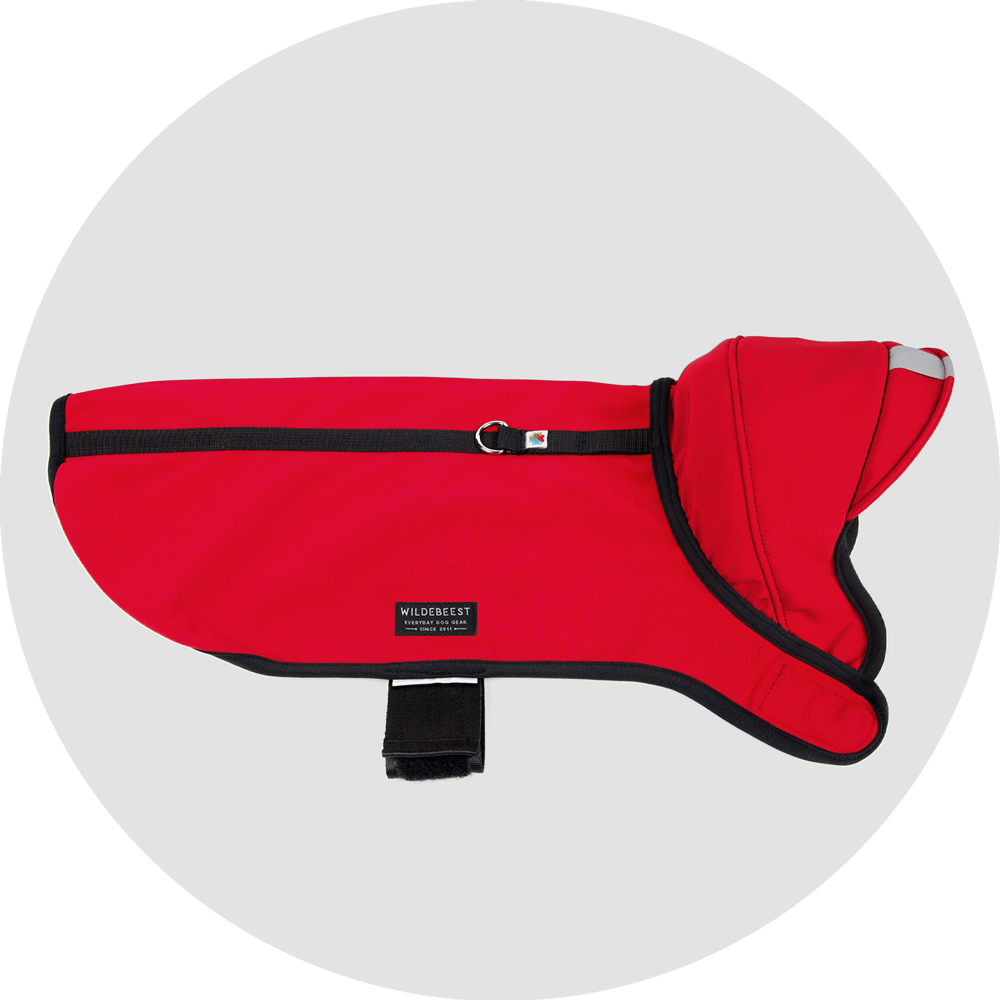 Liquid error (snippets/pdp-images line 105): Could not find asset snippets/icon-zoom.liquid Enlarge
Regular price
$55.00
Unit price
per
out of stock

out of stock

out of stock
Super versatile dog jacket that's truly made for any weather and any adventure.
Keep your Beest dry, comfy, and looking their best in the wind, rain & snow.
Read on to find out more!
Versatile Outerwear
We were pretty blown away when we first discovered the fabric we now use for the All Weather Jacket. Lightweight, breathable, and featuring a waterproof Dintex® membrane inside, it was the perfect material to inspire us down the path of making doggy outerwear that was versatile enough to go from chilly & windy to rainy & snowy.

Only a few necessary details were added to make this highly engineered fabric functionally wearable for our Beests, letting the material speak for itself and perform all day, every day and through any weather, any adventure.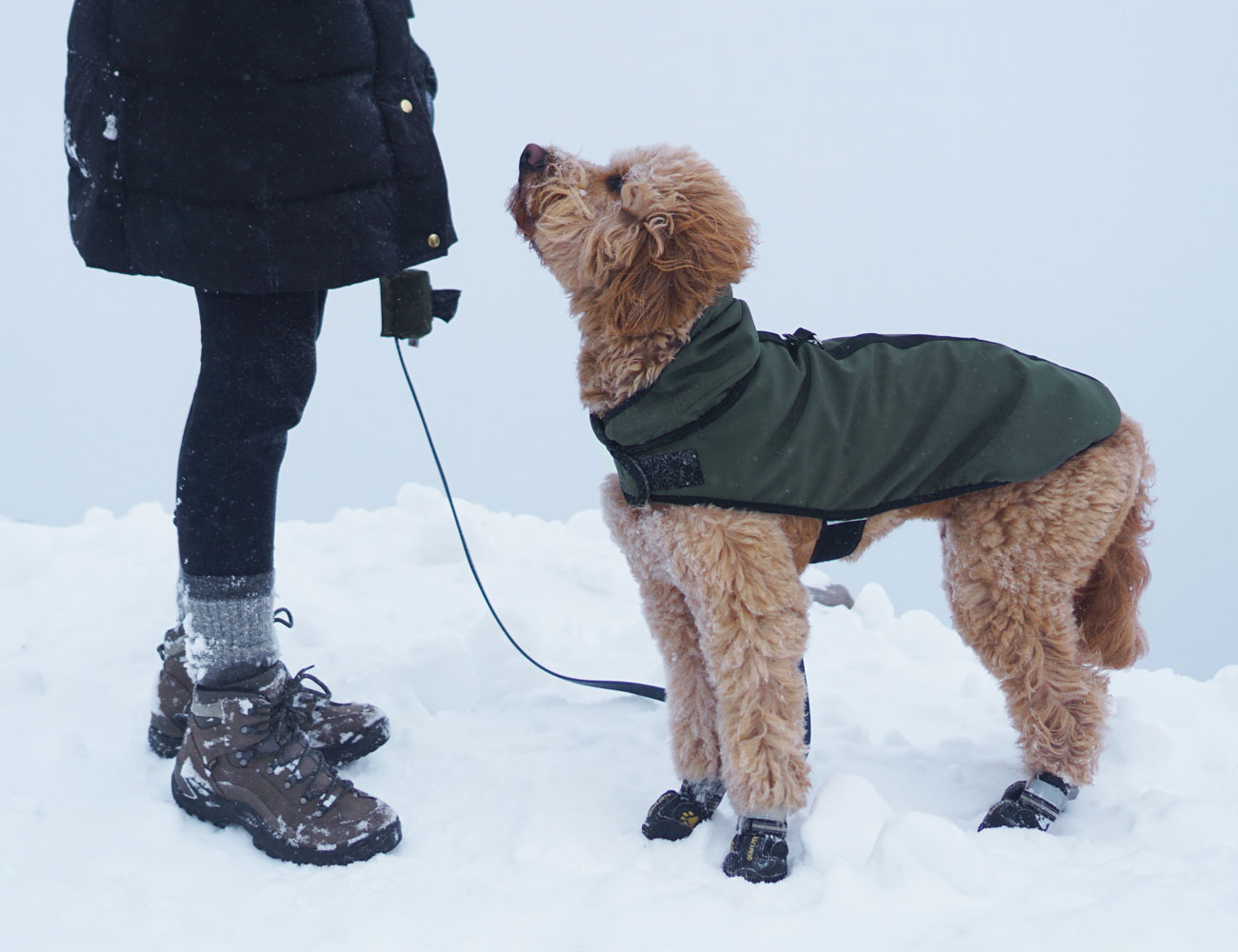 Wild4Life Warranty
We get it. Dog gear gets outgrown, chewed, worn and torn.

That's why every Wildebeest product is covered by Wild4Life Warranty. It's a way of showing our commitment to support you & beest throughout the lifetime of your gear!
This is our second jacket! We got a red one at first and it's our favorite! The fit is excellent, it's durable and quality is wonderful! We hope you bring back the purple. Our goal is to own one in every color :)
Kanika C.
My dog loves this jacket. Me too! He stays comfortable all day...any day. I'm impressed by this jacket's details and fine workmanship. Likely to be our favorite for all time!
Melissa H.
"My dog has really long legs, so I was worried about the fit. It fits him perfectly! It also really easy to get on- love that you don't have to pull it over the head. He also stays really warm in it! "
Krystle L.
Both our dogs wear this coat. It looks great on them and keeps them dry. It dries fast and is durable. Also, the design is right for boy dogs to be able to do leg lifts in without messing the coat.
Ellen S.
It is a great jacket. Our dog loves it. He really doesn't like the rain but now he is going outside for his walk, all because of this jacket. The materials are also really nice!
Sharleen K.
Reviews

Am still trying unsuccessfully to exchange the two coats for size medium and cannot get anyone to respond to me. Very disappointed in the customer service.

Hi Jacquelyn!

We have actually emailed you twice regarding your exchange and resent your invoice, please let us know if you are not receiving our emails. Or you can reach us at hello@wildebeest.co.

Thank you!

Great quality, but short in length and hood

It's been really rainy in NY last week and this jacket has been a game changer for walks and potty breaks. The biggest plus is less wet dog smell! I did measure my dog ahead of time and the length is a bit short, doesn't cover her bum entirely. I also think the hood shape is a bit odd for her. It doesn't fully cover her head or fit her ears, and the angle of it is a little too straight. While she could just be she's between sizes (mind you she's a 27lb cavapoo) I think the large would've run too big. Overall though we're loving it and dealing with the shortfall on her bum. One thing though is the belly band seems to retain the moisture so water kicked up tends to saturate and has the potential to dampen the belly a bit. I bought it on sale and likely would've had more qualms with this if had paid full price

Hi Erica!

Thank you so so much for your thoughtful review! We really loved how much detail and thought you have put into this product review! The mention of the Belly Strap being saturated in heavy rain is such a great call out and we are looking to update the jacket and strap in the future!

Thank you again for your kind words and ADORABLE photos!

Great rain jacket for the Pacific Northwest

My 15yr old Lhasa Apso loves his Red rain jacket! The medium size was perfect for his long body and short legs. It keep him dry with the Pacific Northwest rains!😊

All weather jacket

Unfortunately this didn't fit my 30 lb. standard poodle. In order for the hood to fit where it is supposed to, the belly strap was too close behind his elbows. Very disappointed!

Perfect all weather coat! Amazing quality. Excellent customer service!