Funston Dog Leash
Regular price
$30.00
Unit price
per
Liquid error (pdp-images line 105): Could not find asset snippets/icon-zoom.liquid Enlarge
Regular price
$30.00
Unit price
per
out of stock

out of stock

out of stock

out of stock

out of stock

out of stock
A dog leash is arguably the most important and essential piece of equipment in the human-dog companionship. Because it's the very tool that physically connects you to your pup.
Funston Leash is our take on the "basic" dog leash that we feel is perfectly suitable for any dog parent. It's secure, easy to use and packed with thoughtful features that will make you & beest feel more confident and inspired to explore the world together.
Read on to find out more!
Driven By Material
Coated webbing has been a key material with great benefits for our Funston Leash for many years now. But it wasn't until recently that we were able to customize the material exactly to our desired specifications. After having experienced limitations of stock-sourced coated webbing, we really got to nerd out through prototyping, testing and tweaking to get all the technical details, like strength, thickness, stiffness, texture, and color, just right.


Funston Leash is the proud result of our painstaking design process and we think it's pretty damn close to a perfect everday dog leash that truly performs from its material core.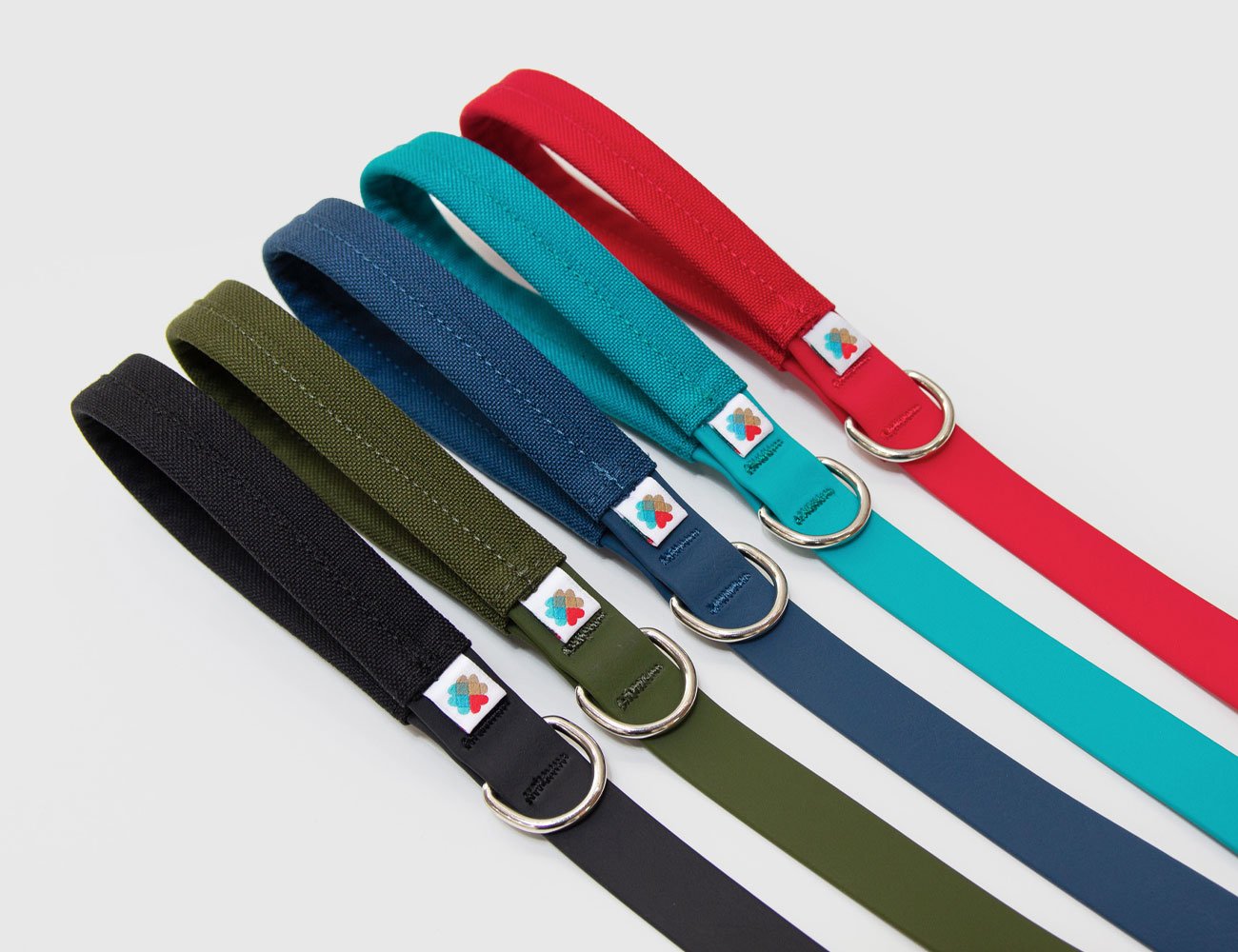 Wild4Life Warranty
We get it. Dog gear gets outgrown, chewed, worn and torn.

That's why every Wildebeest product is covered by Wild4Life Warranty. It's a way of showing our commitment to support you & beest throughout the lifetime of your gear!
It is the best leash I have ever used! I love that it's stylish, durable, and high quality. I especially like that the leash does not get tangled and twisted, since I have two dogs.
Sakura H.
We love this leash! I have a 6mo old golden retriever and we are working through some pulling issues. This leash is up for anything! We have taken it through mud, sand, water, sun, rain, and much more. We have been using the Funston leash for about 2 months now and it looks and feels like new. If you're on the fence, its worth it, this is one of the best leashes ever!
P.B.
I'm so glad I found this via Racheal Fusaro's YouTube videos. The leash is really good quality, the clasp swivels so it doesn't get twisted, and the waterproofing really helps in Seattle's cold/wet/yucky weather! The clasp doesn't weigh a lot, perfect on my 26lb pup, but it is sturdy enough for a strong puller. Go for it! Highly recommend it! This one is much better than higher priced fancy contemporaries that I've tried!
Gouri D.
Reviews

Stylish and practical

Sleek, smart, design. The handle feels substantial and makes it easy to direct my pup. It's obviously a high-quality product.

Hi Suzanne!

What a cute photo! We are so excited to hear how much you love your Leash! We really appreciate you taking the time to share such kind words and adorable photos with us. :)

Wonderful!

The hardware is heavy duty so it feels like it will last forever. It makes the leash a bit heavy for my small 10 pound dog, but I love the loop so I can hang a poop bag holder and the Montara pop-up bowl. I also love the bright turquoise color!

Thank you!

We really appreciate you taking the time to share your experience with us! And I'm sure the turquoise color looks great on your pup!

Love this Leash!

The leash is amazing that we bought a second as a back up. It's strong and sturdy. The handle has durable fabric for more comfort on the hands. Comes in two lengths (4 ft and 6ft). We chose the longer length. Highly recommend this leash.

Thank you so much, Joanne!

We appreciate you and your pup! Have a great new year filled with many more walks!

Super sleek and sturdy

I love this leash. It's strong and fits nicely on your hand. It's also easy to clean which is fantastic and gives it a sleek look all the time (as our leashes tend to get roughed up easily). We bought it with the fund Tom poop bag holder and they go great together

Hiya Janine!

Thank you so much for the review! We are so glad that you love the leash and the poop bags! It looks like they go together almost as well as you and your pup!

Superb Leash!

I have bought a lot of leashes in my time and I think this is the best! Extremely light weight and super sturdy and the thing I love most of all is the easy grip, wherever you need to grab it! I have a reactive dog and an over exuberant one - so I need to be able to hold them close when needs be - this is perfect and helps me feel more secure with no hand burn in sight. Really really pleased. Am buying more!

Wow, Kirsty!

Thank you so much! We are honestly blown away by your response and are hoping for many walks to come for you and your exuberant pup!