Life is more colorful with Wildebeest!
Since launching in 2011 with the Meadow Pet Bed, Wildebeest has been delivering cool California-inspired essentials to dogs & dog lovers worldwide. With function and quality at the core of our colorful products, we're passionate about creating dog gear that brings more ease and joy to you & your beest's journey.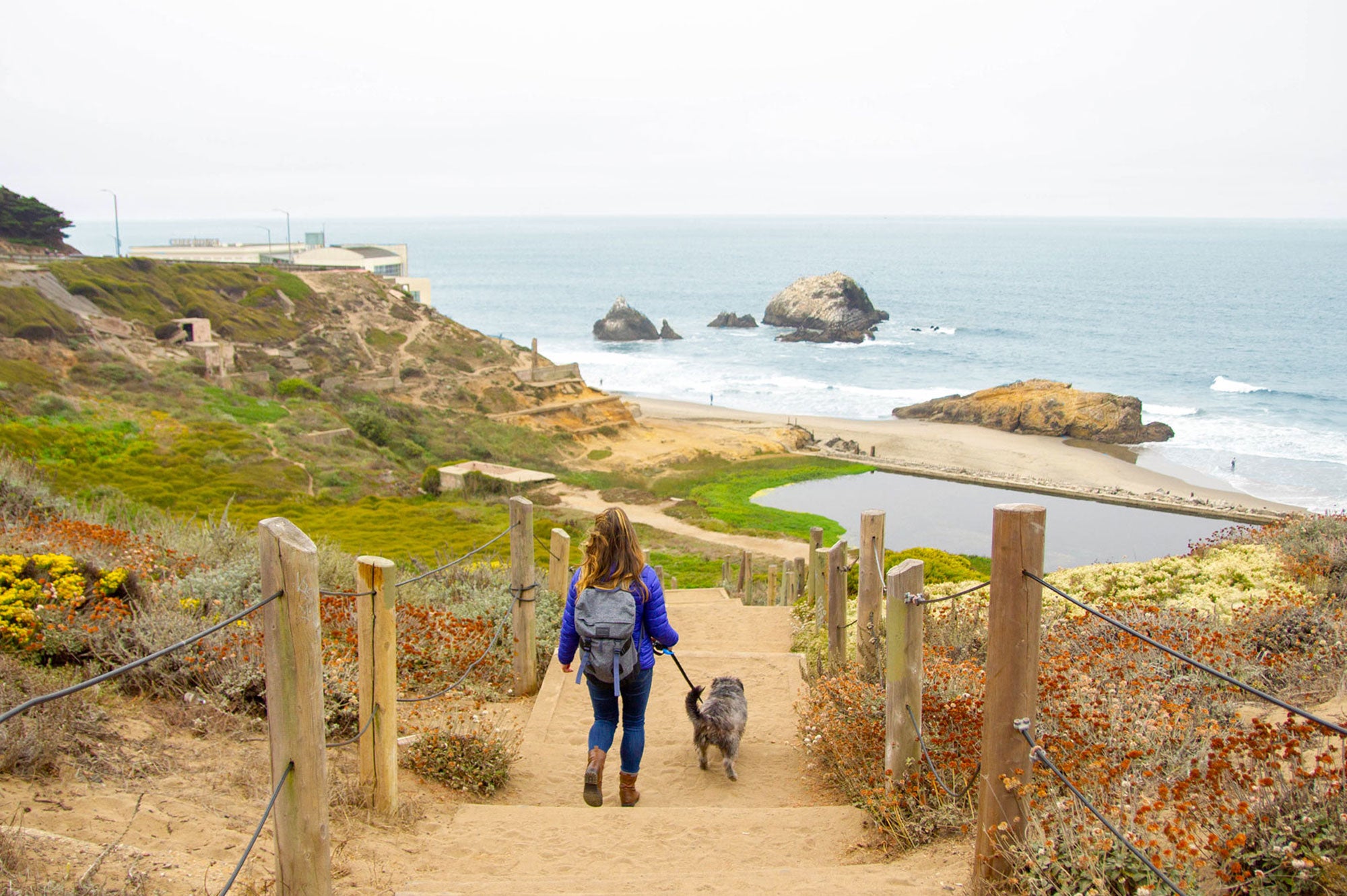 Our Story
Hello beestie! 
Wildebeest started in 2010 as a passion project shortly after I adopted Shelby from the San Francisco SPCA. Having sworn against buying a beige and brown donut shaped bed for Shelby, I ended up making her a plush, shaggy mat out of an old fleece blanket that she loved. She was a timid little pup but would turn into a happy wild beast in her new bed, fluffing, growling, digging and stomping around until her nest was made "just right". 
Since launching Wildebeest with the Meadow Bed in 2011 and with Shelby as my trusty copilot, I've been putting my passion and experience as a product designer and dog mom towards making the best everyday essentials that fellow dog parents can depend on. I love seeing you & beest doing daily routines and exploring the world together in your Wildebeest gear. It brings me pure joy, gratitude and inspiration to continue creating from the heart and evolving to be better. 
Today, it still feels like Wildebeest is just getting started and I know we have so much more to offer. So I hope that you'll join in on our journey ahead, and let us be a part of yours too!
- J A N E
Founder, Product Designer & Dog Mom