Biodegradable Poop Bags
Regular price
$15.99
Unit price
per
Liquid error (pdp-images line 105): Could not find asset snippets/icon-zoom.liquid Enlarge
Regular price
$15.99
Unit price
per
The truth is, dog parenting comes with the responsibility of cleaning up after your Beest. And there are so many Poop Bag options out there that cause confusions when making the best purchasing decision. We make our poop bags to the highest functional standards, 100% certified biodegradable and as low-impact as possible environmentally, so you can carry out your dog parent duty with more confidence and peace of mind.
Read on to find out more!
Available only for US + Canada at this time.

Better Option Overall
Let's say your pup poops 2 times a day and lives to be 10 years old -- do the math and you're looking at handling poop 7300 times in pup's lifetime. In a year, approximately 500 million plastic poop bags are used throughout the world. That's crazy!

So after sourcing poop bags for our Funston Baggies from another company for many years, we finally decided to make our own, exactly the way we wanted -- TRULY 100% biodegradable and reliable enough for handling "the duty" responsibly day in and day out.

Check out our blog post "All About Poop Bags & Dispensers" to gain a little more perspective on plastic poop bags and their environmental effects.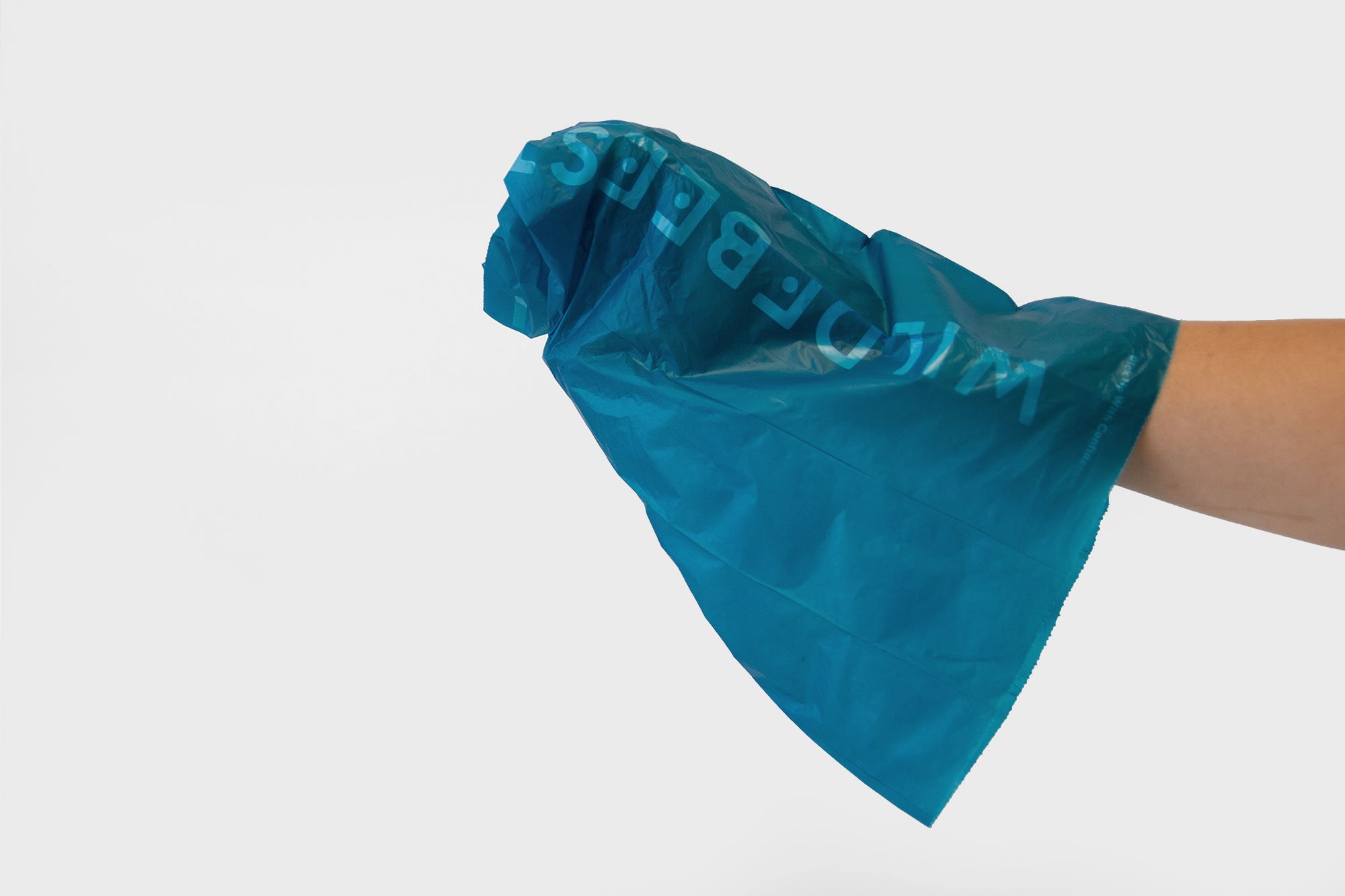 Wild4Life Warranty
We get it. Dog gear gets outgrown, chewed, worn and torn.

That's why every Wildebeest product is covered by Wild4Life Warranty. It's a way of showing our commitment to support you & beest throughout the lifetime of your gear!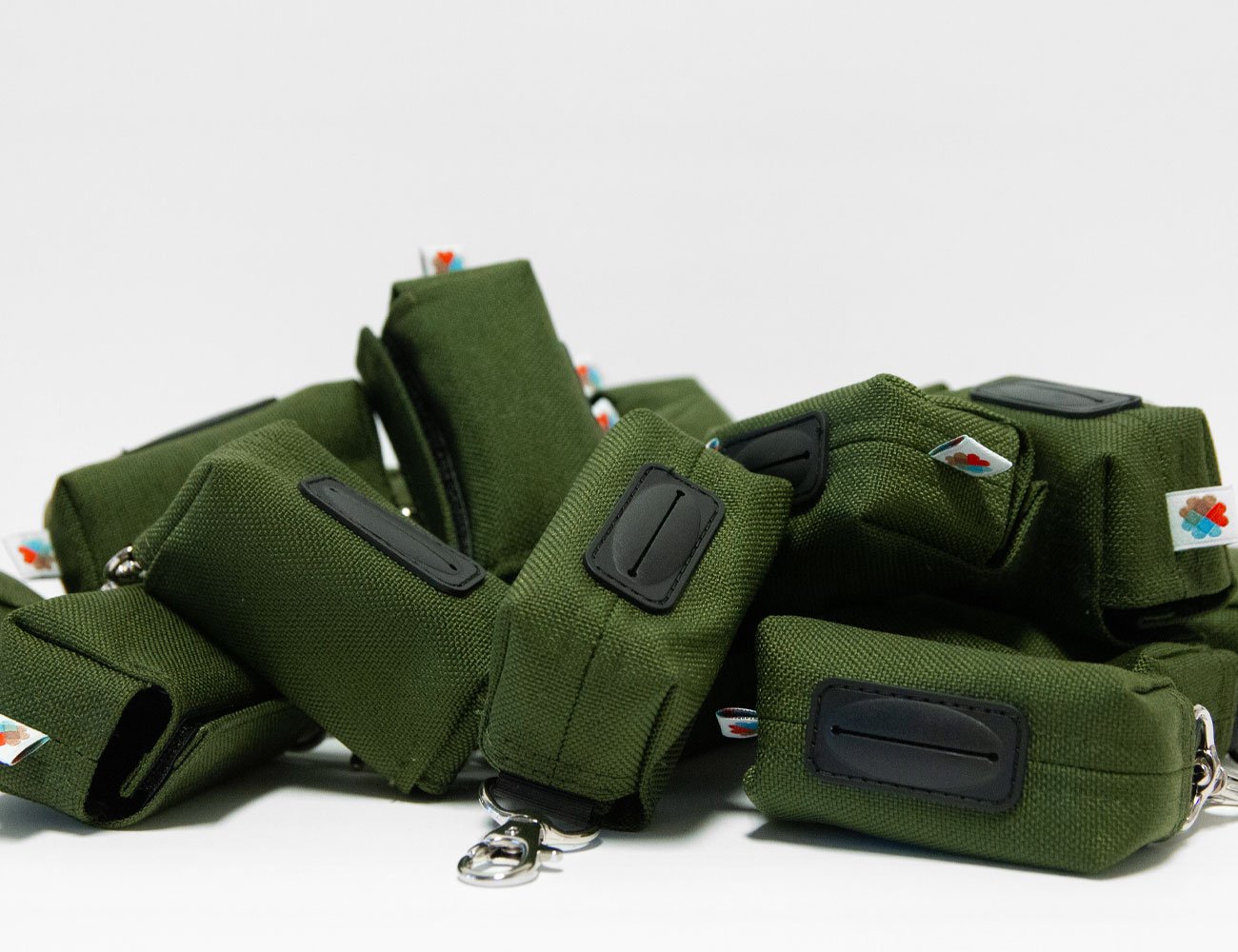 A great bag. Always easy to tear off, to open and use. Strong and reliable. Pleasant texture. Great color. No perfume.
Jan M.
These bags are soft and make very little noise. They tie and tear easily without breaking. The vibrant turquoise color is a beautiful departure from the typical green.
Kimberly E.
Glad to have found these quality bags that are not made of plastic. I'm also pleased to say they are easier to open than other brands! It's the little things that improve our 2nd full time jobs as poop collectors.
Nicole L.
These bags are fantastic. I've tried several other brands and none compare. Each bag is perforated nicely and is very easy to separate from the rest of the roll. They're easy to open and a terrific size. We will be using these exclusively for life.
Catherine C.
Reviews

Great Poop Bags!

I can never go back to using the crappy poop bags. Wildebeest poop bags only!

Wow! That's what we love to hear!

Thank you so much, Jake!

Best ever!

These literally are the best bio bags ever. They're biodegradable, they don't puncture easily, no matter how much poop you got to pick up. They really are the best and so worth it.

Hi Kelvin!

We think YOU'RE the best, but we appreciate hearing your kind words and taking the time to let us know how much you love the Biodegradable Poop Bags.

Best poop bags

Besides being biodegradable, the first thing I like about these poop bags is how easily it opens apart. This is very convenient during cold dry season when your hands get so dry you can't open up the bag without licking your fingers.

Luxurious poop bag

The silky feel of the bag makes picking up my dog's nasty business that much more bearable.

The elite of poop bags!

We've tried others that were ok. The Wildebeest bags are far better. They are not only biodegradable but convenient for us. We find that they open easily, where others required licking fingers to get open (ugh!). The bags are longer and thus easier to tie up (really great with cold fingers). The rolls are also compact but hold more bags than others we've tried. Good stuff!!