Funston Dog Collar
Regular price
$20.00
Unit price
per
Liquid error (pdp-images line 105): Could not find asset snippets/icon-zoom.liquid Enlarge
Regular price
$20.00
Unit price
per
out of stock

out of stock

out of stock

out of stock

out of stock

out of stock
Not a leather or rhinestones kinda pup?
Meet our colorful classic Funston Collar. If you see a regular old dog collar, look again to discover the not-so-basic details that are alive and well inside.
Read on to find out more!
Classic Not Basic
When we decided to add a collar to our function-driven product line, we knew we wanted to forgo the typical webbing collar. Most dog collars on the market today are made from a single layer of yarn-dyed or printed webbing.

To construct our Funston Collar, we take nylon webbing as a base material, then layer 1000 denier nylon fabric on top by folding the edges and stitching it onto the base. We use the best quality plastic & metal parts and finish any raw edges by tucking the material into itself.


It takes about 6x longer to construct the Funston Collar than a typical webbing collar. So why do we insist on this laborious construction style? Let's just say it's the Wildebeest way of bringing you the very best products we can make, even if the details are subtle. :-)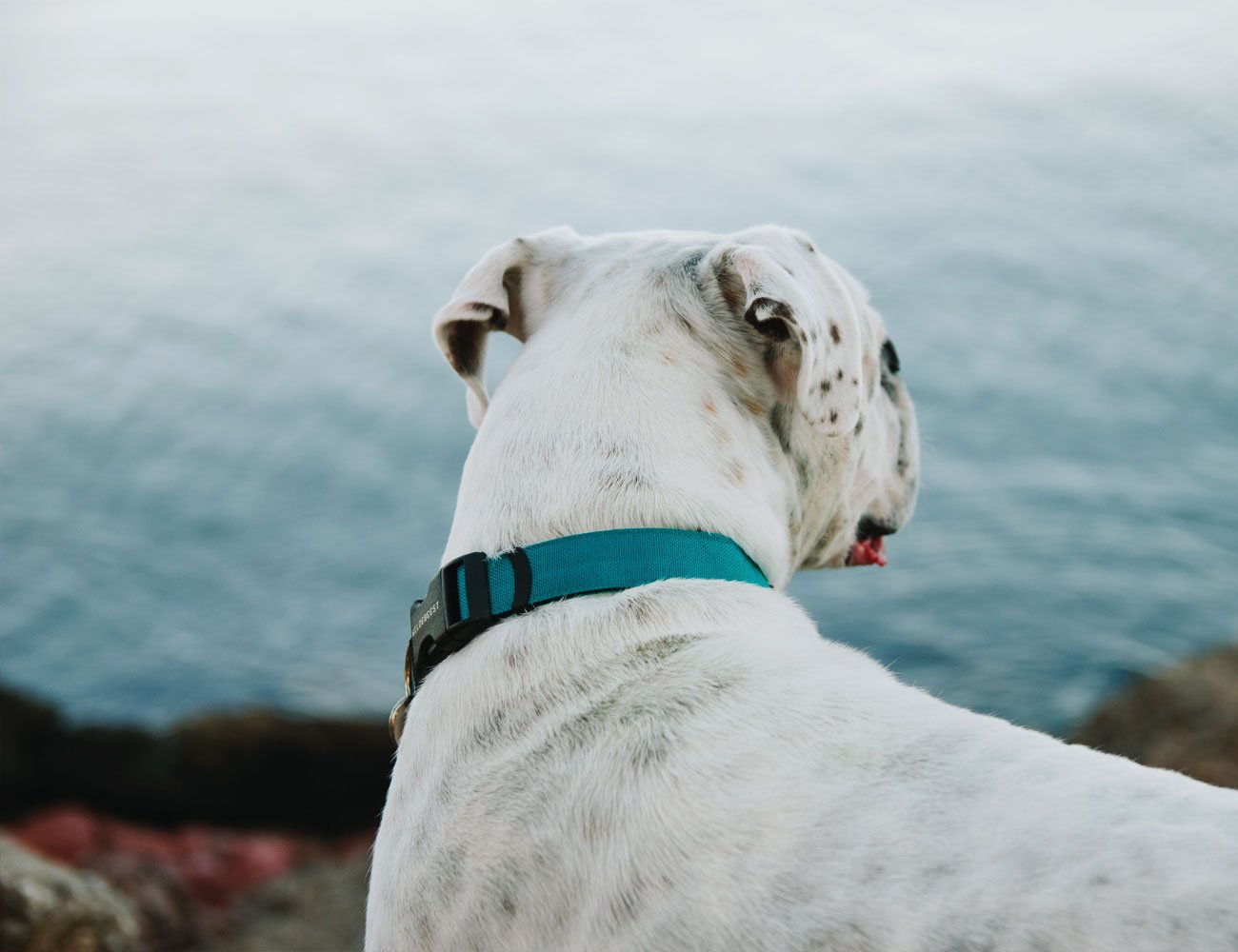 Wild4Life Warranty
We get it. Dog gear gets outgrown, chewed, worn and torn.

That's why every Wildebeest product is covered by Wild4Life Warranty. It's a way of showing our commitment to support you & beest throughout the lifetime of your gear!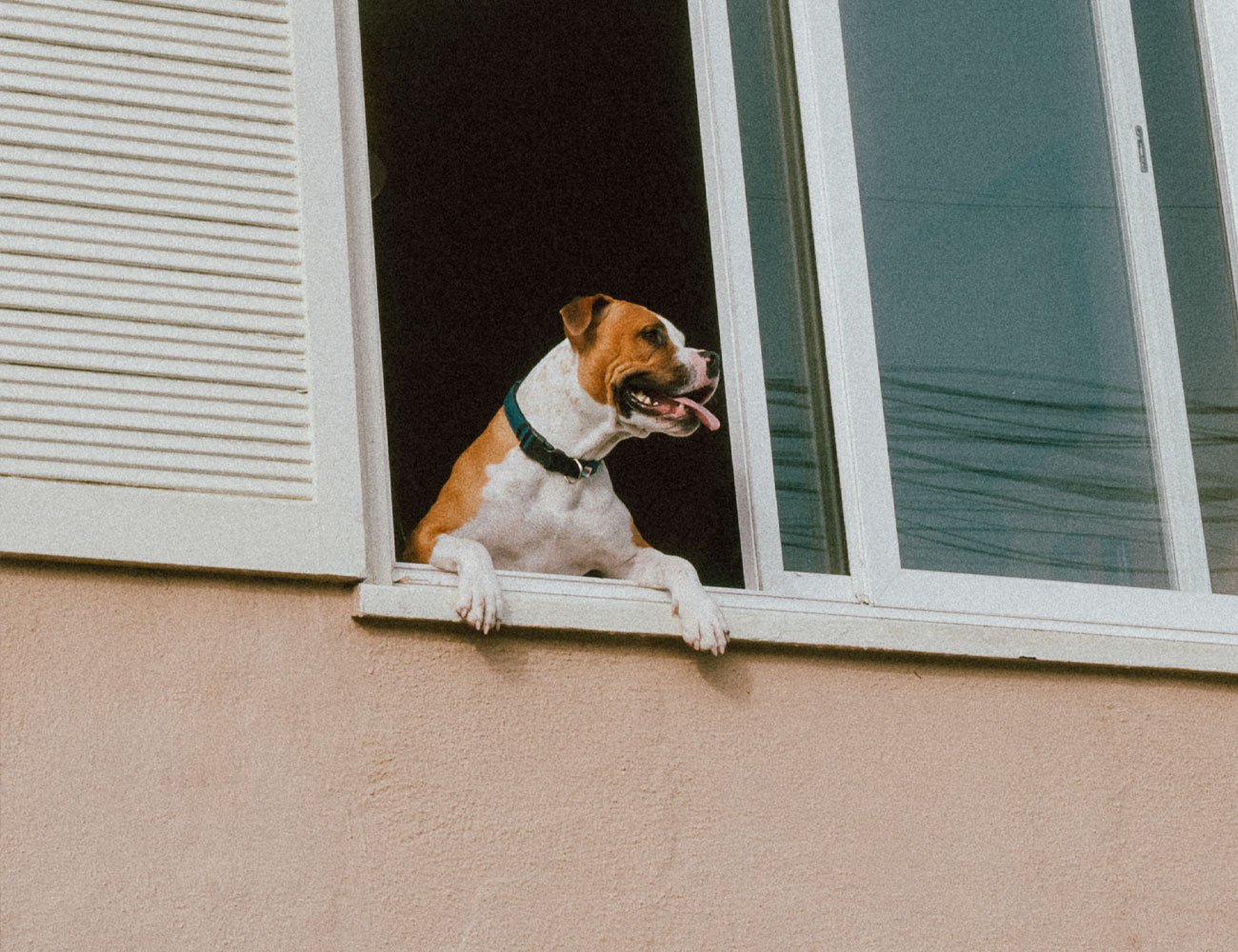 Love this dog collar, functional, high-quality and we consistently get complements on its minimalist appearance and color. We also bought the personalized dog tag with this and love it.
Chele N.
We love our Funston Collar! It fits ours miniature poodle perfectly, is sturdy, looks great and the color doesn't bleed (our dog is white and other collars have dyed his neck). We have washed it several times by hand and it hasn't faded or shown any signs of wear. We also have the name plate which is also great. No jingling dog tags!
Margaret Goyette
This is something like our 4th or 5th Funston collar, not because they wear out quickly, but because they are great quality in beautiful colors. The buckles are secure and smooth, the fabric is easy to care for and holds up over time, and the color variety ensures it goes with all of our pup's accessories.
Sue R.
Love! We have purchased one for our other dog as well and they both love them. Not itchy or bulky
Jocelyn P.
Reviews

Love It!!

We Love the collar and it fits perfectly!!

Amazing collar

This is an amazing collar, great quality! This is my third collar from wildebeest. Got the first one when my dog was a puppy, second one after she grew out of it. Getting the third one so we have something to change when one gets dirty

Hey Annabell!

Thank you so much for taking the time to share your experience with us! We're so excited to hear how happy you and your pup are with the Funston Collars. Feel free to snap a photo next time, we'd love to see how they have grown! :)

Funston Dog Collar

Love it! Have the harness, leash and now the collar. They are perfection. Lucy loves it too!

Hi Tracy!

Thank you so much for your kind words, tell Lucy she looks amazing in turquoise! :)

Funston Dog Collar

Great stylish collar + matches great with the funston dog leash!