Funston Dog Baggie
Regular price
$18.00
Unit price
per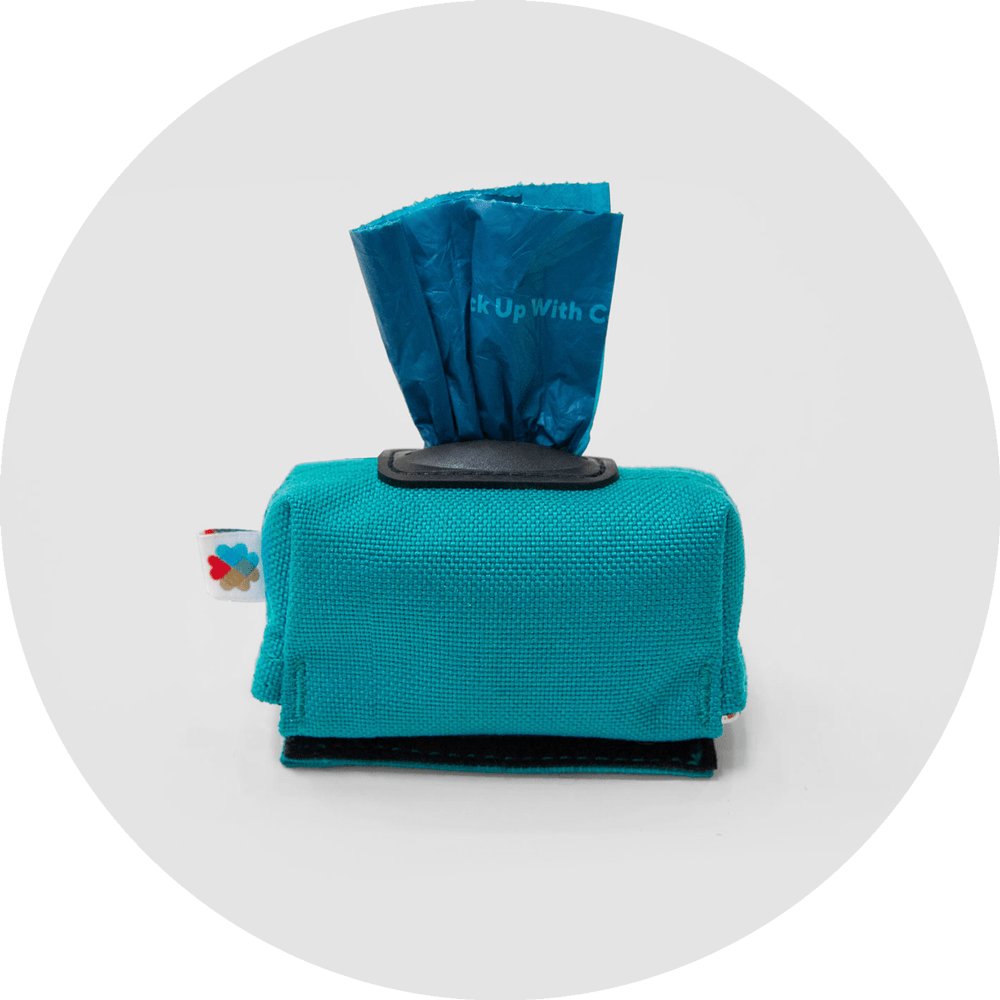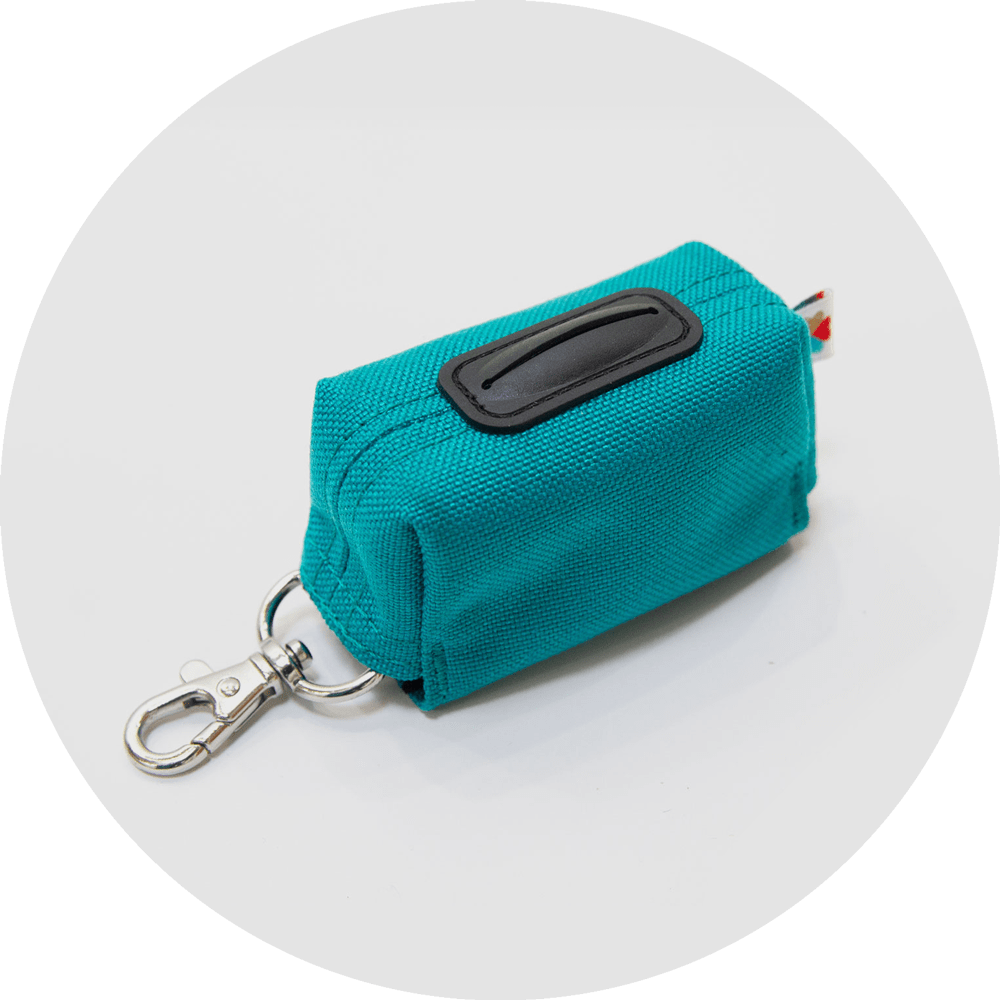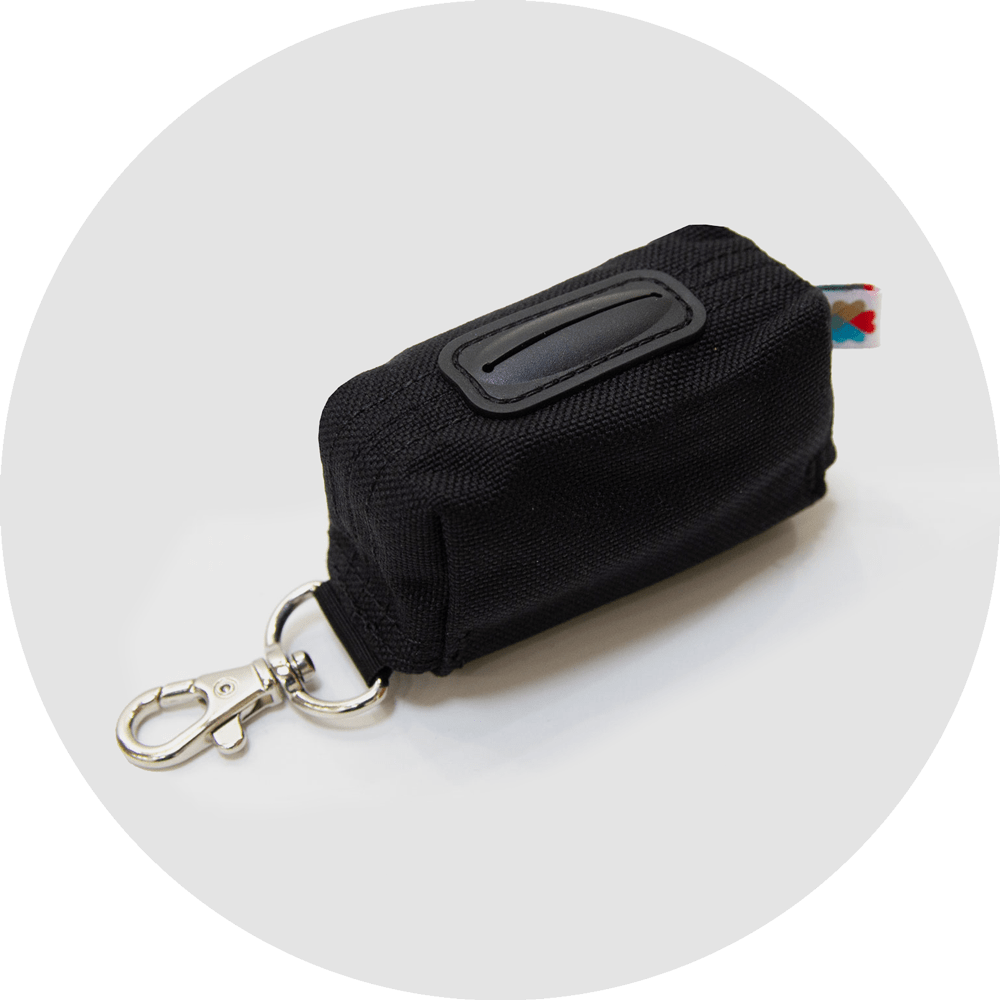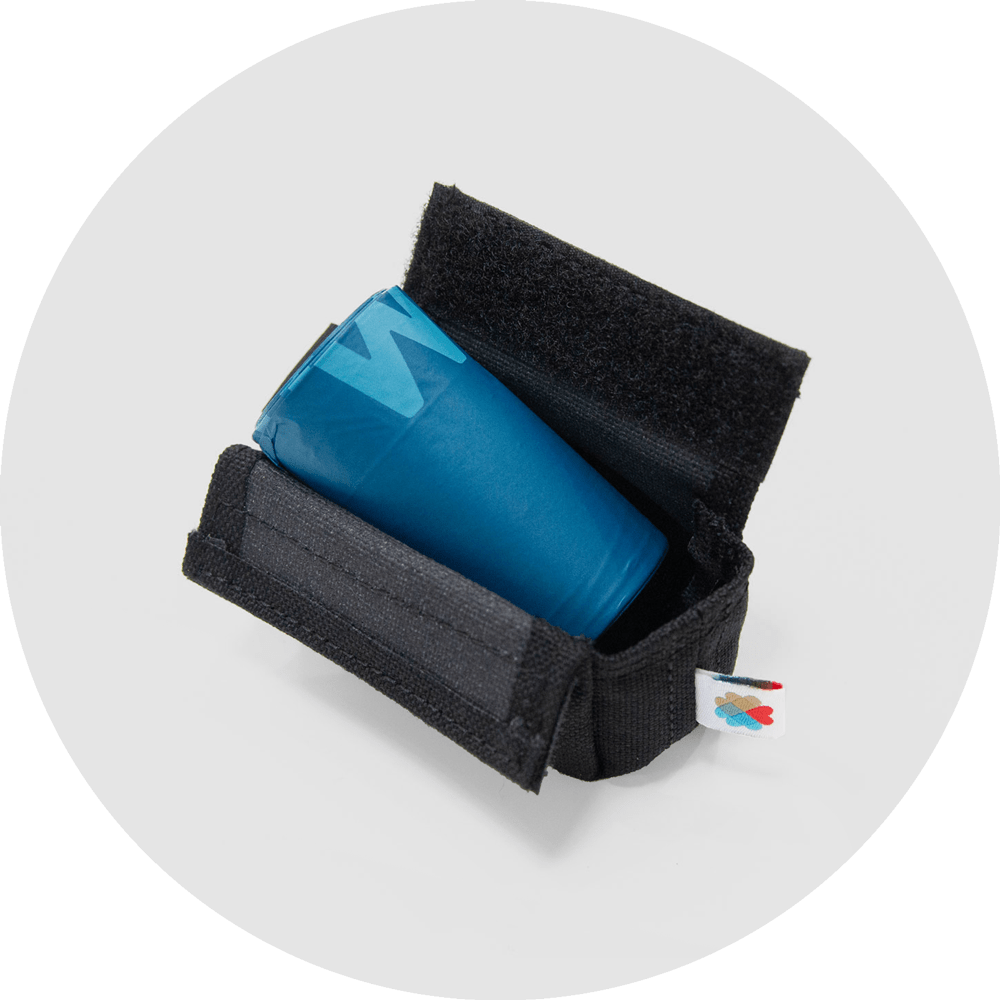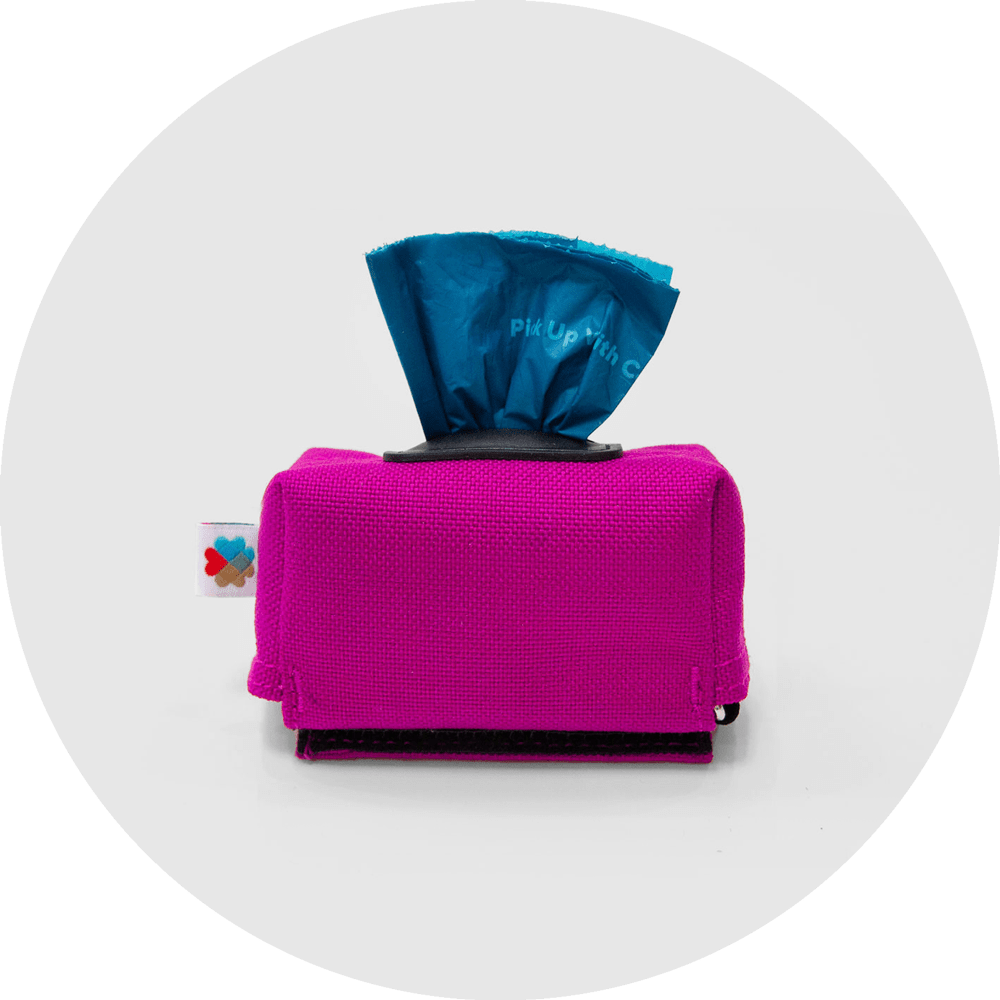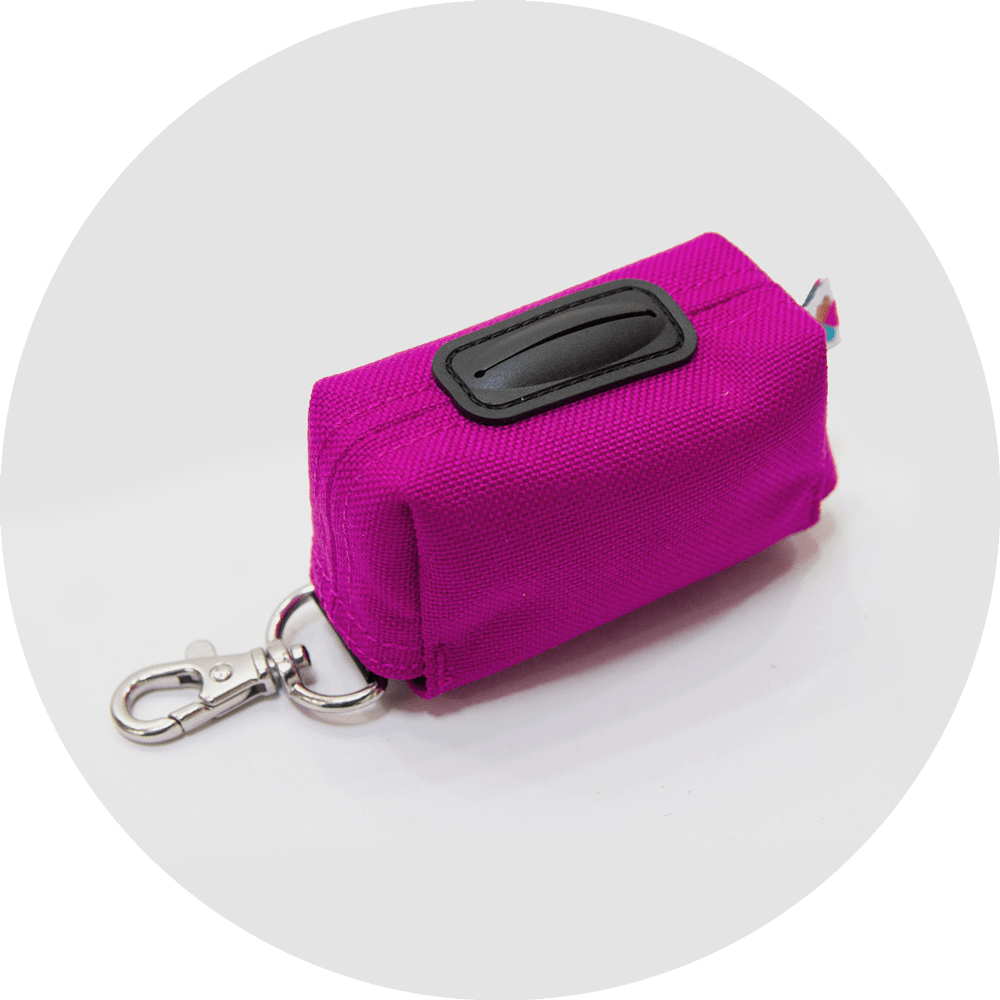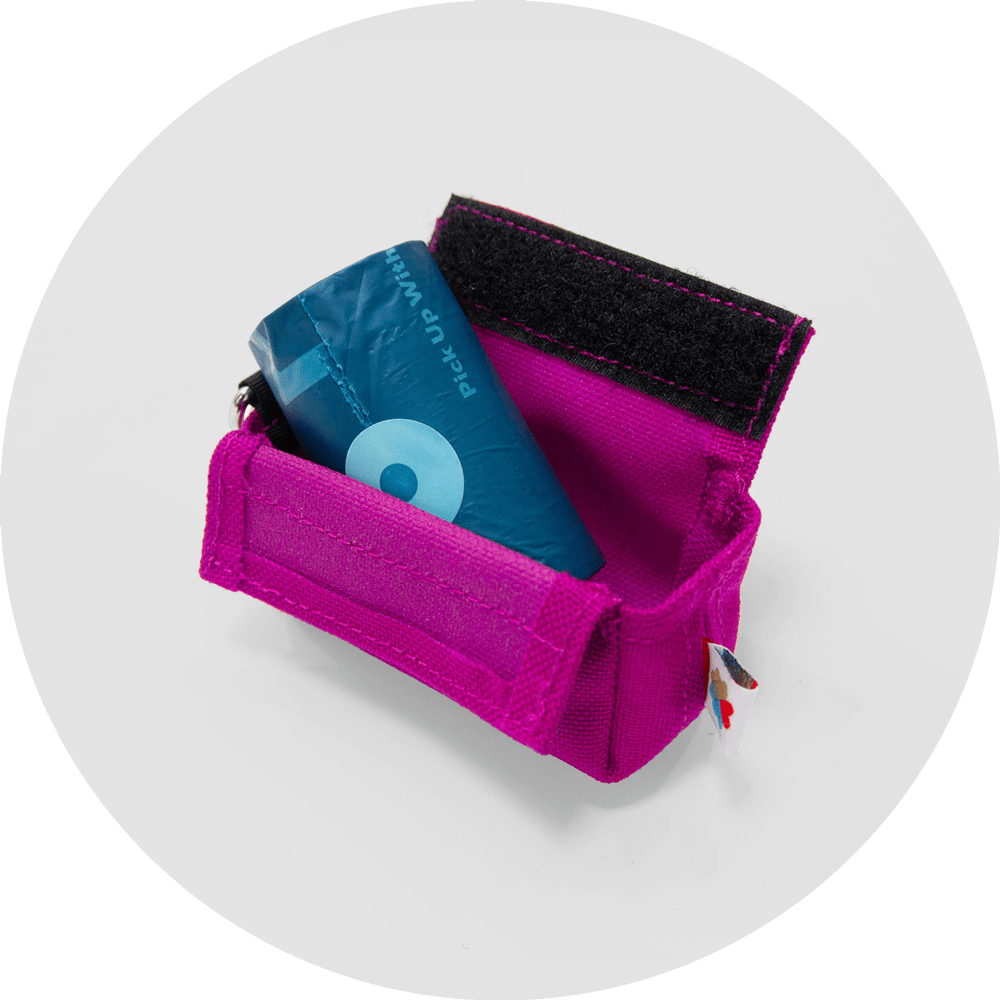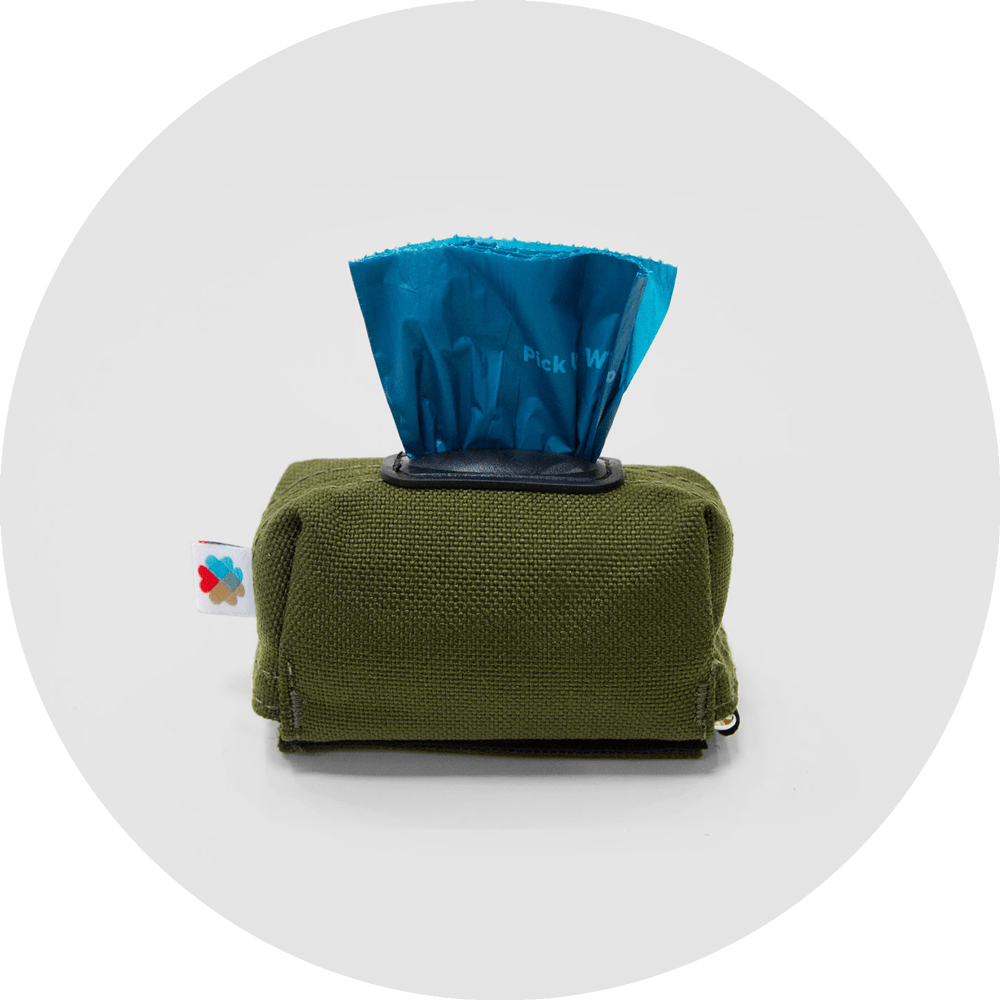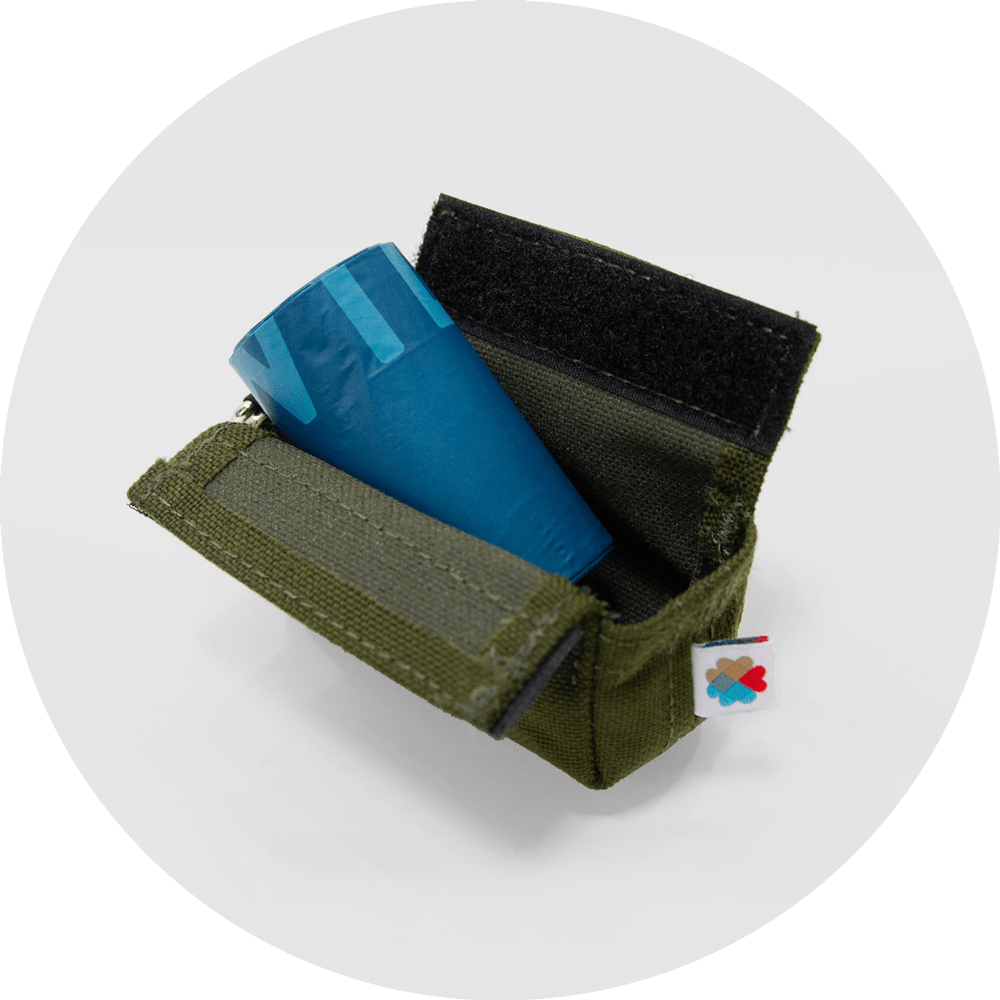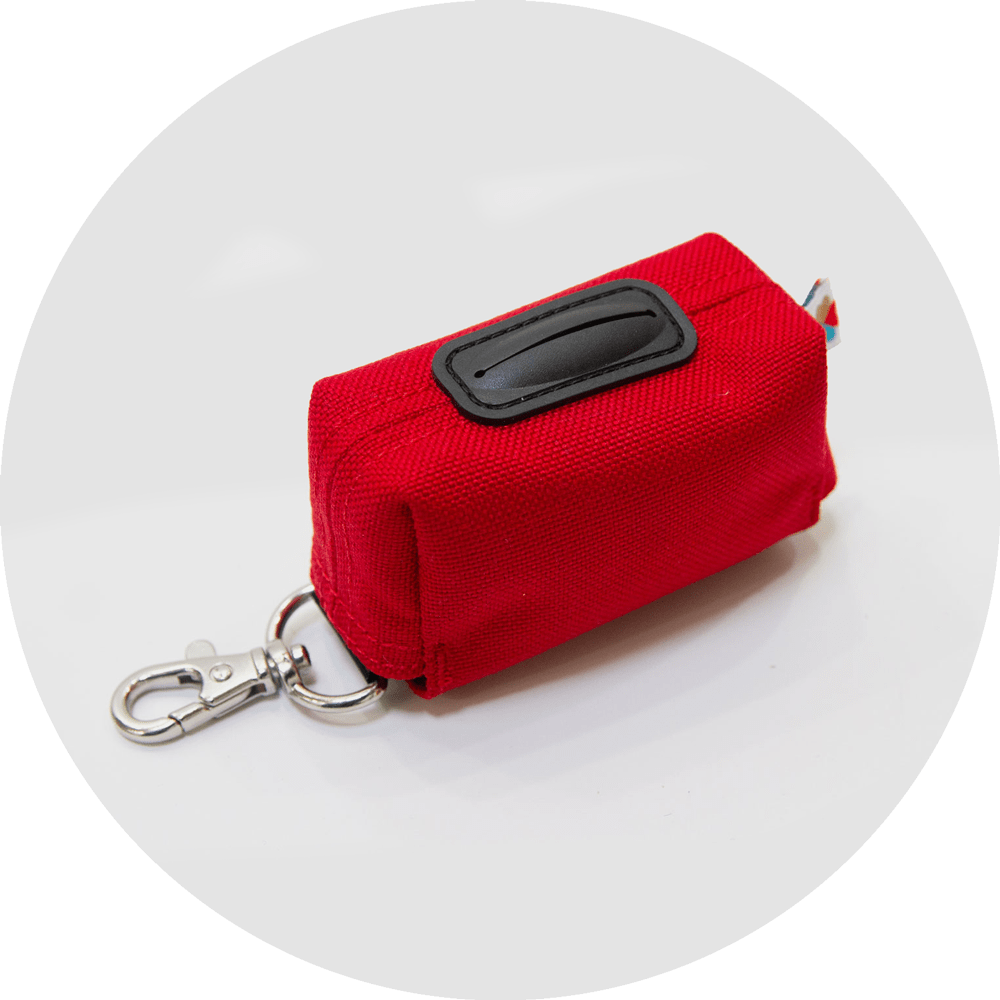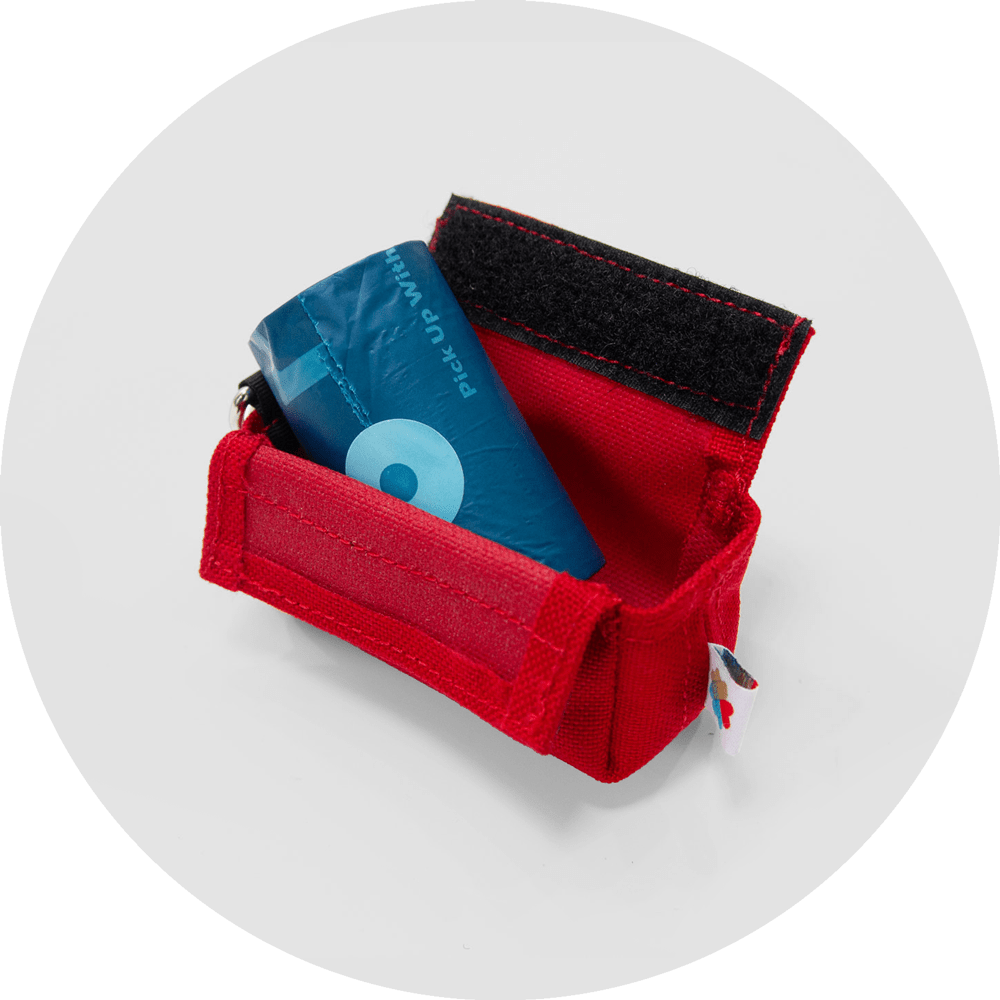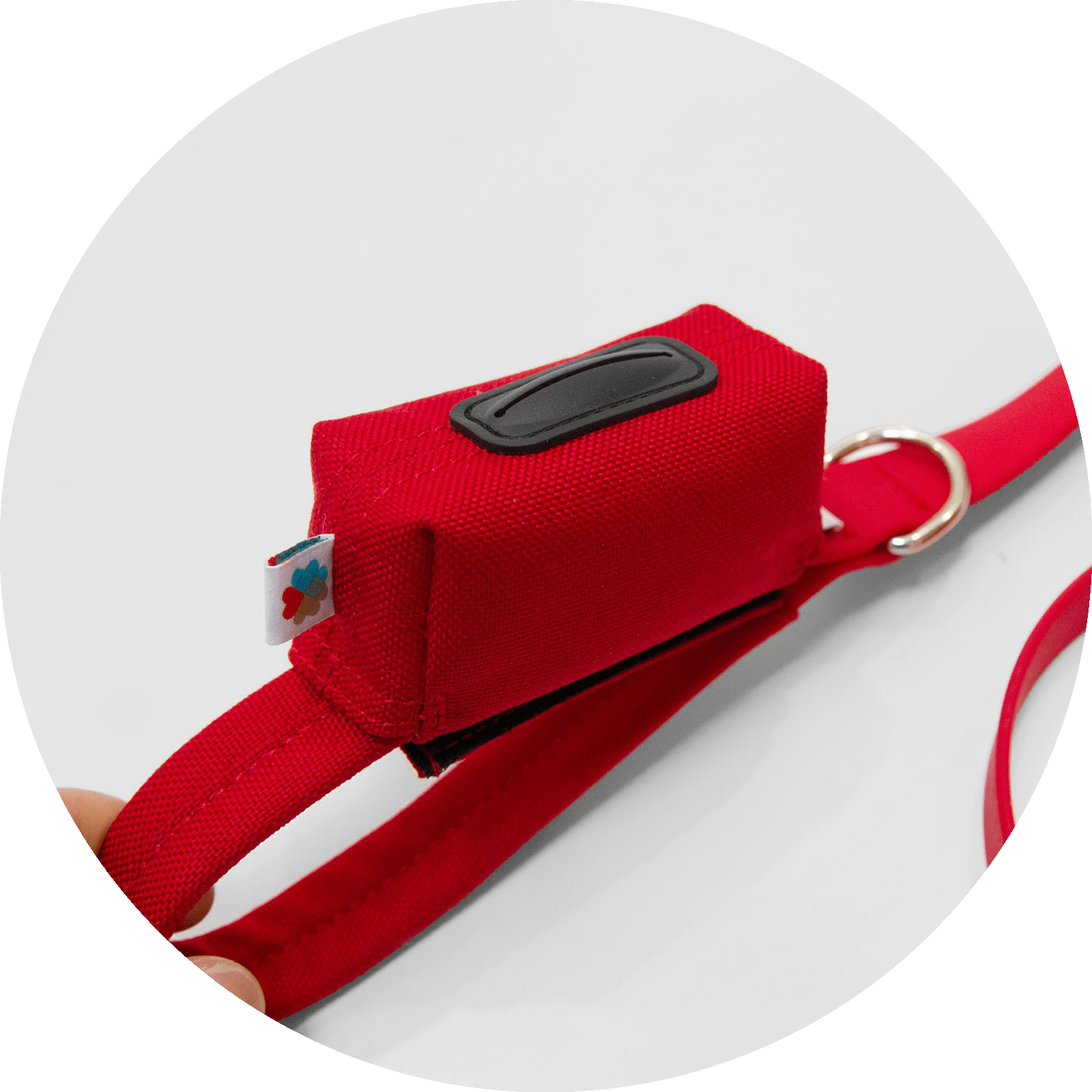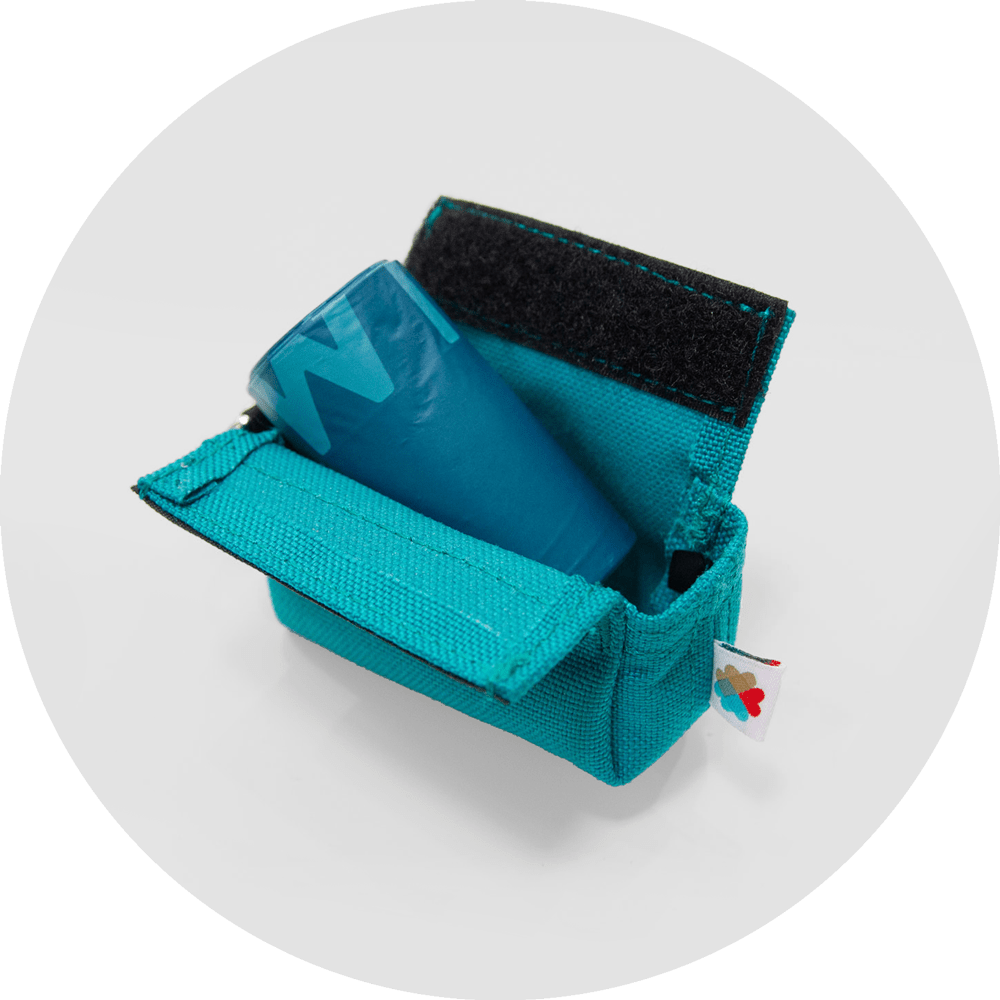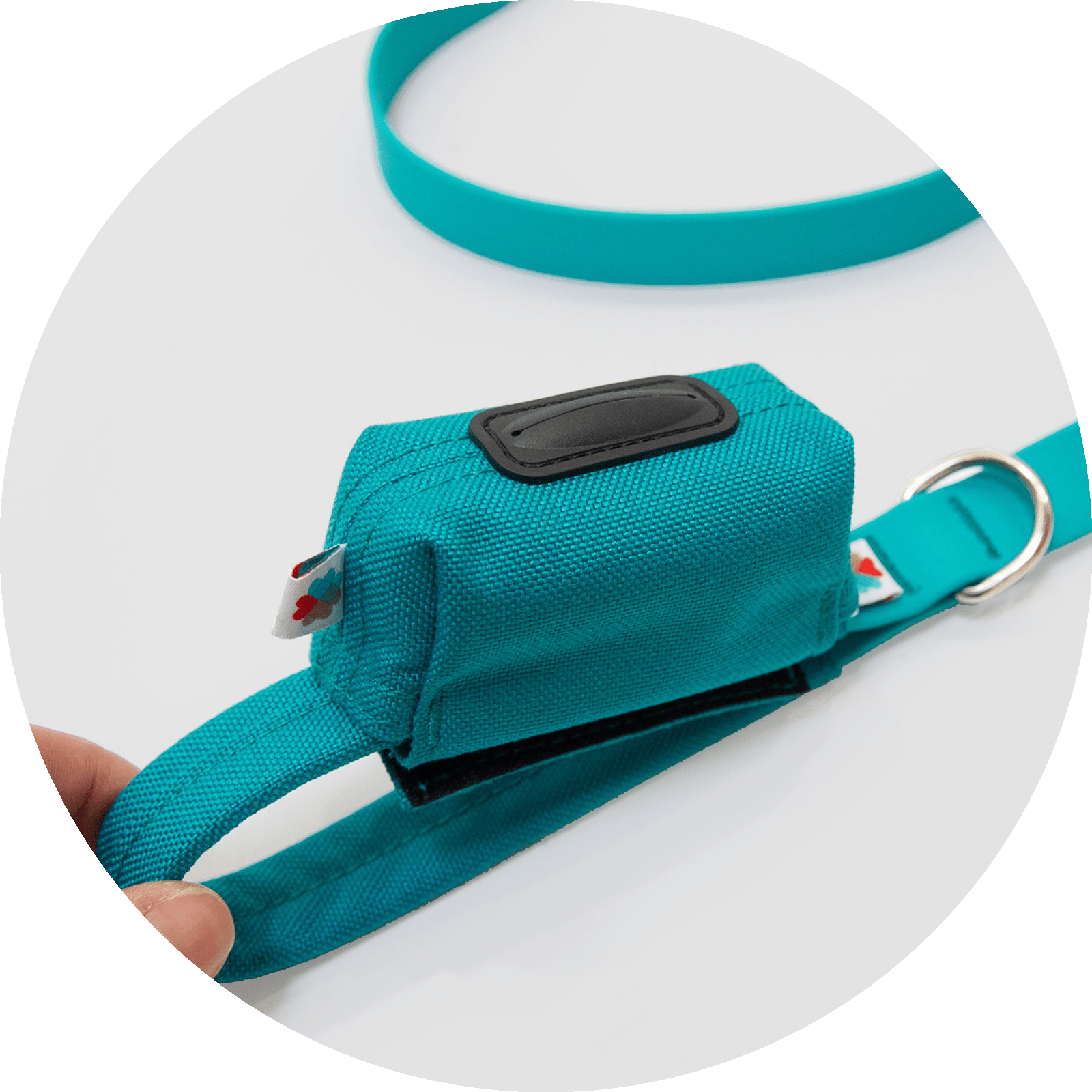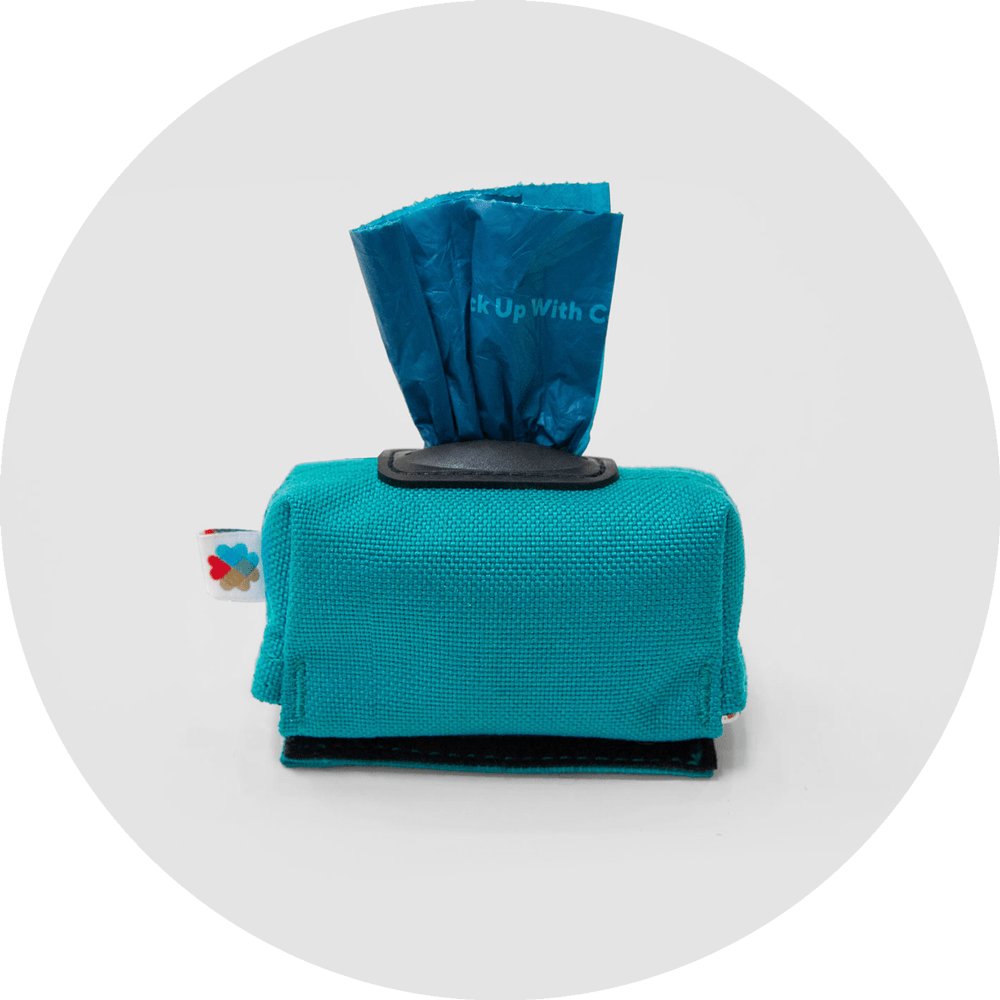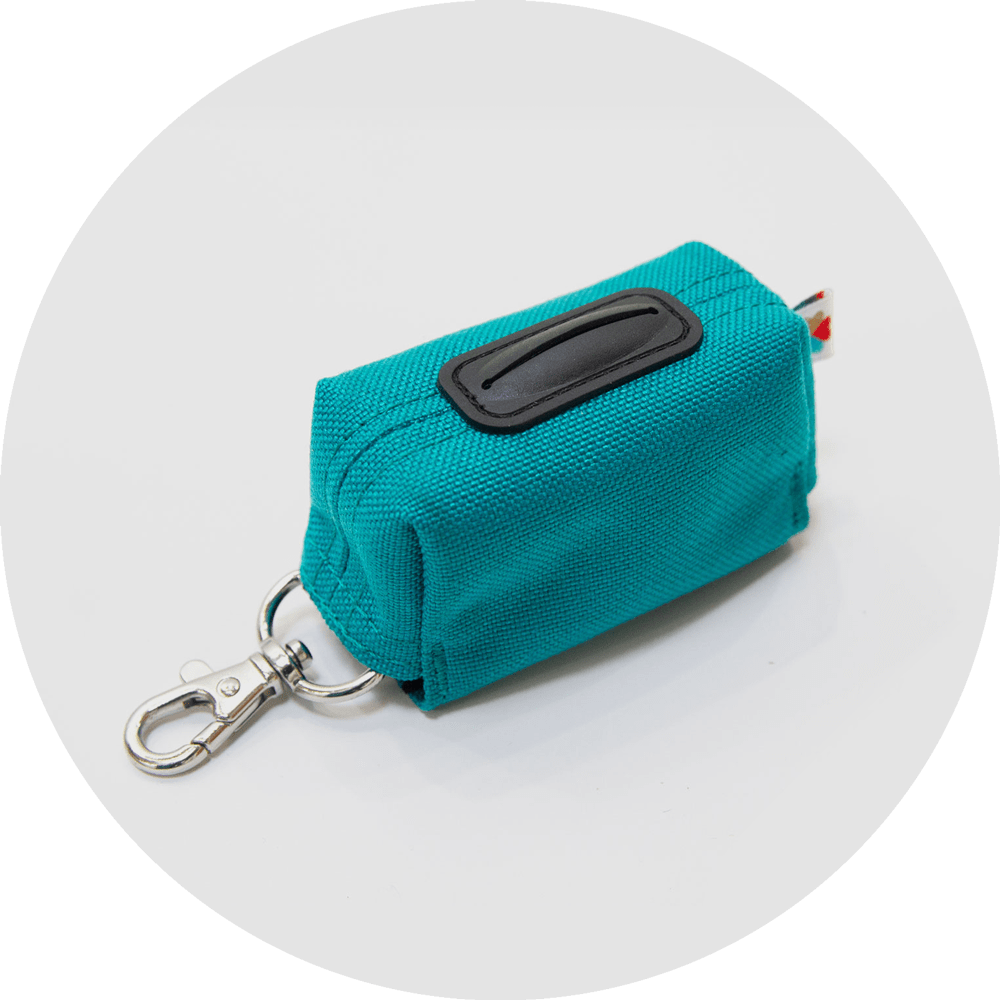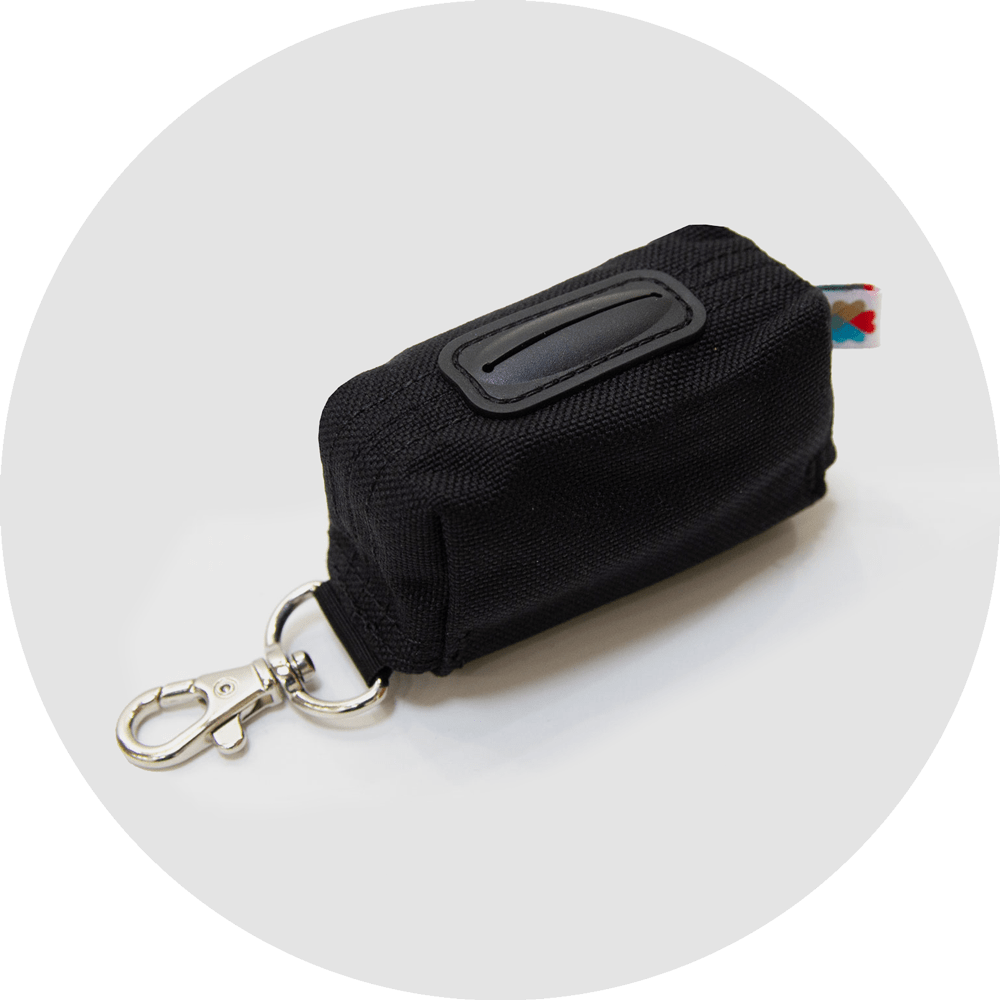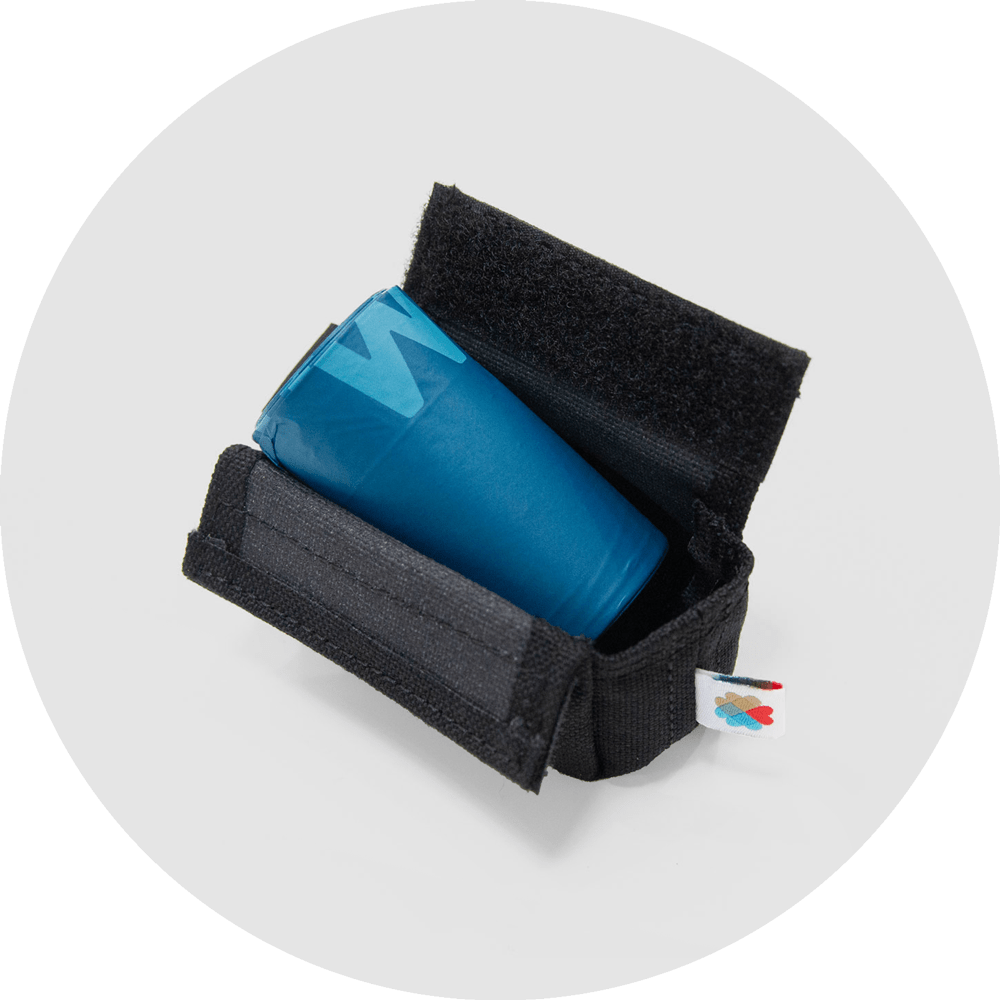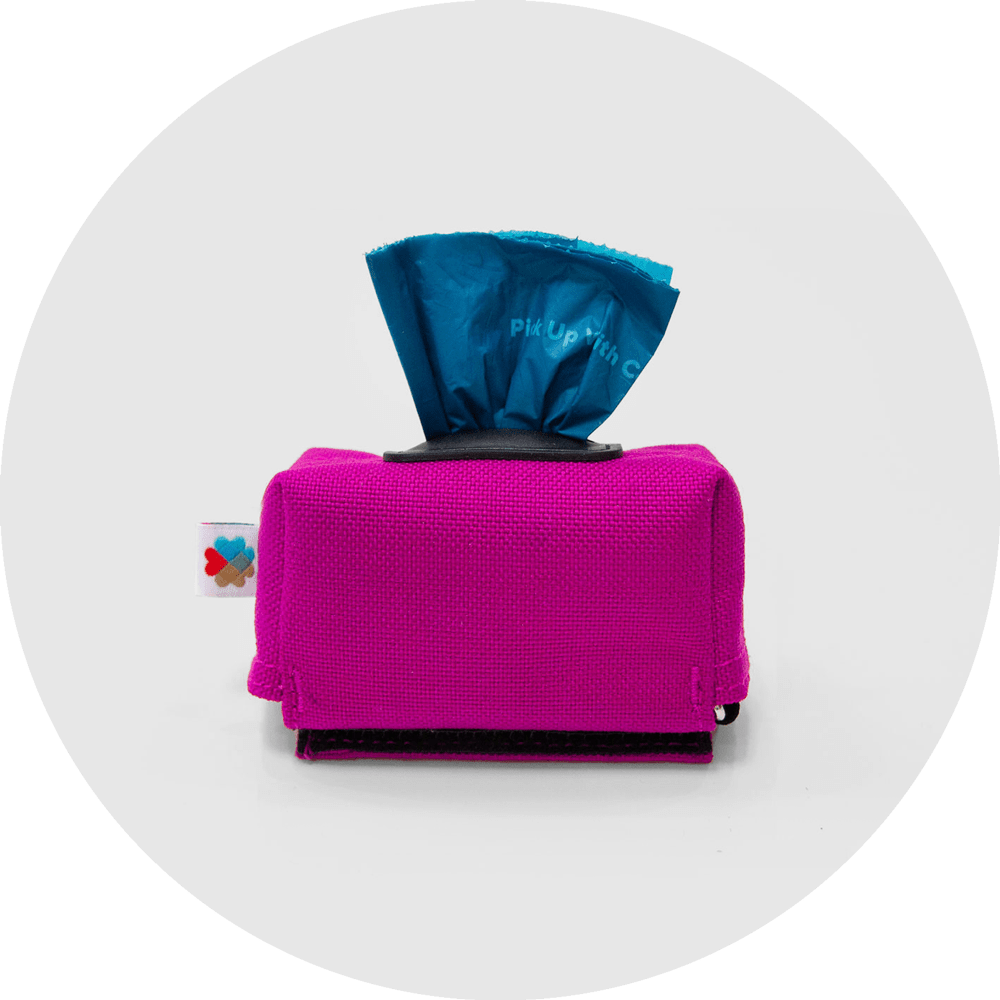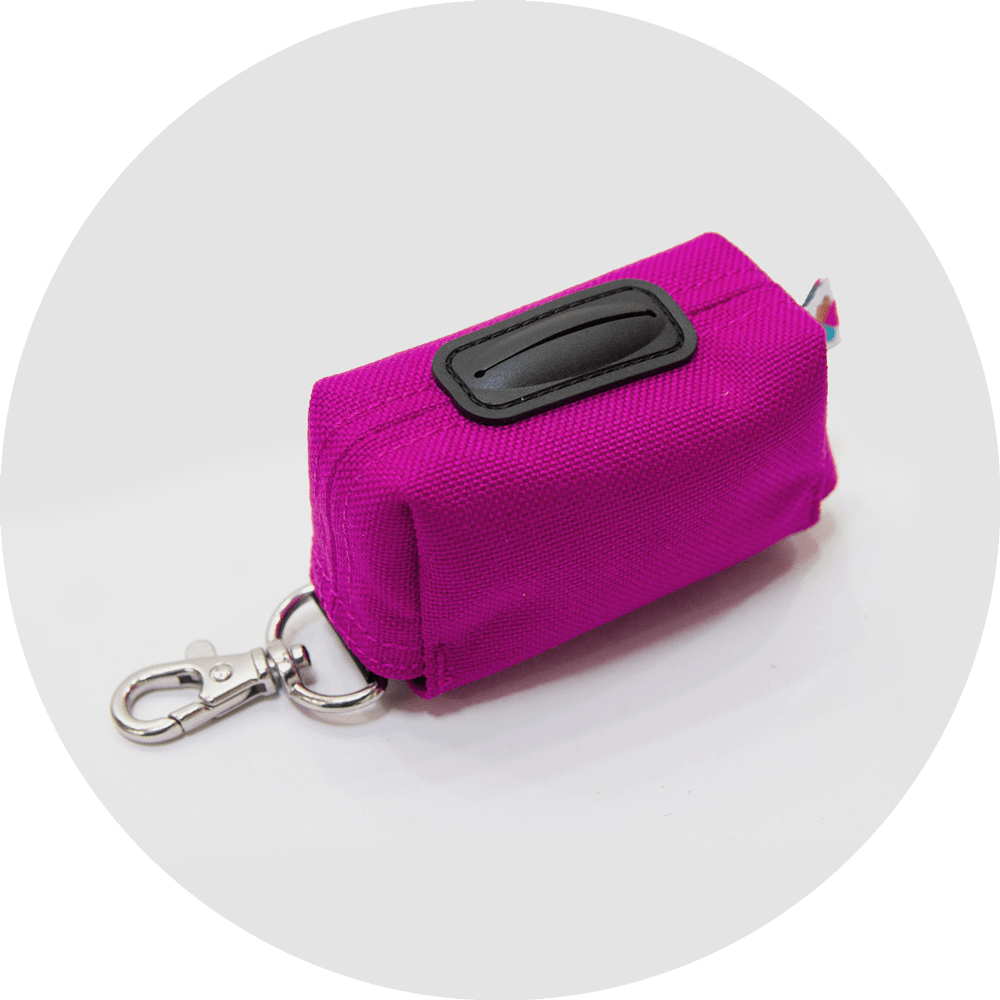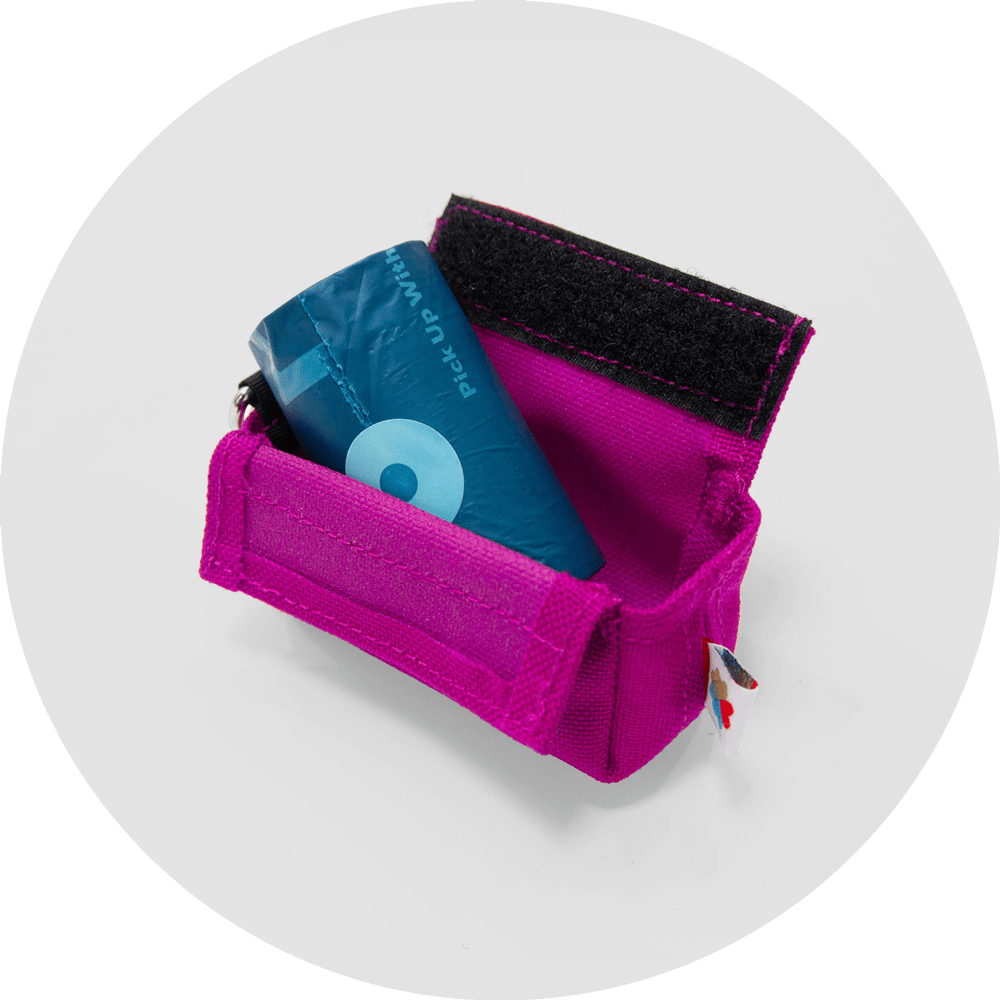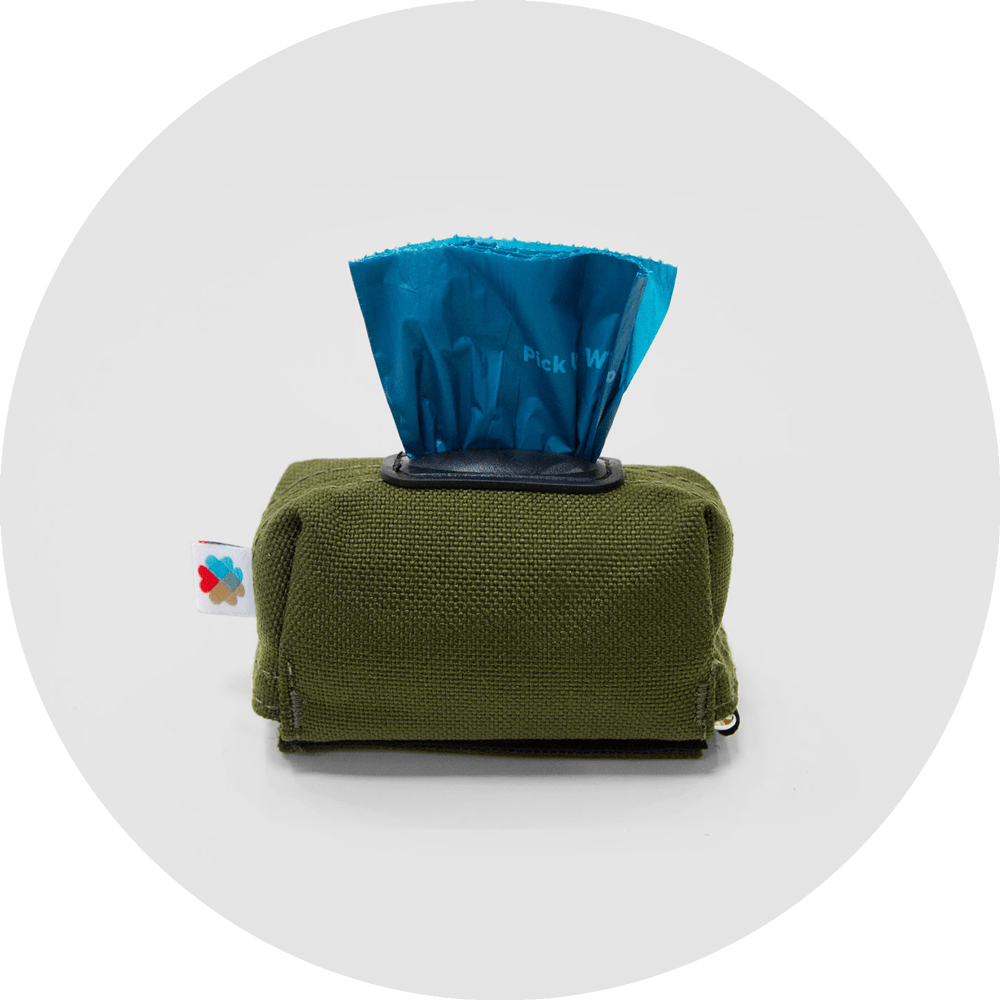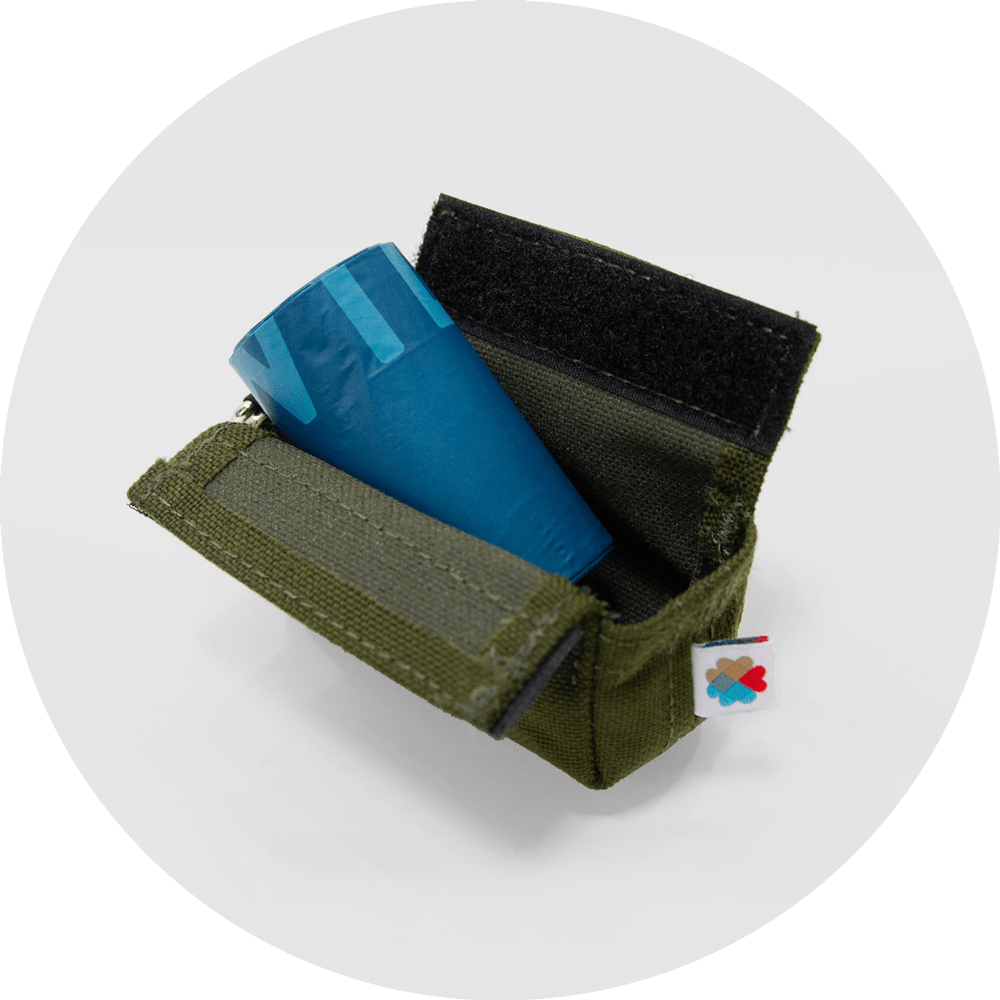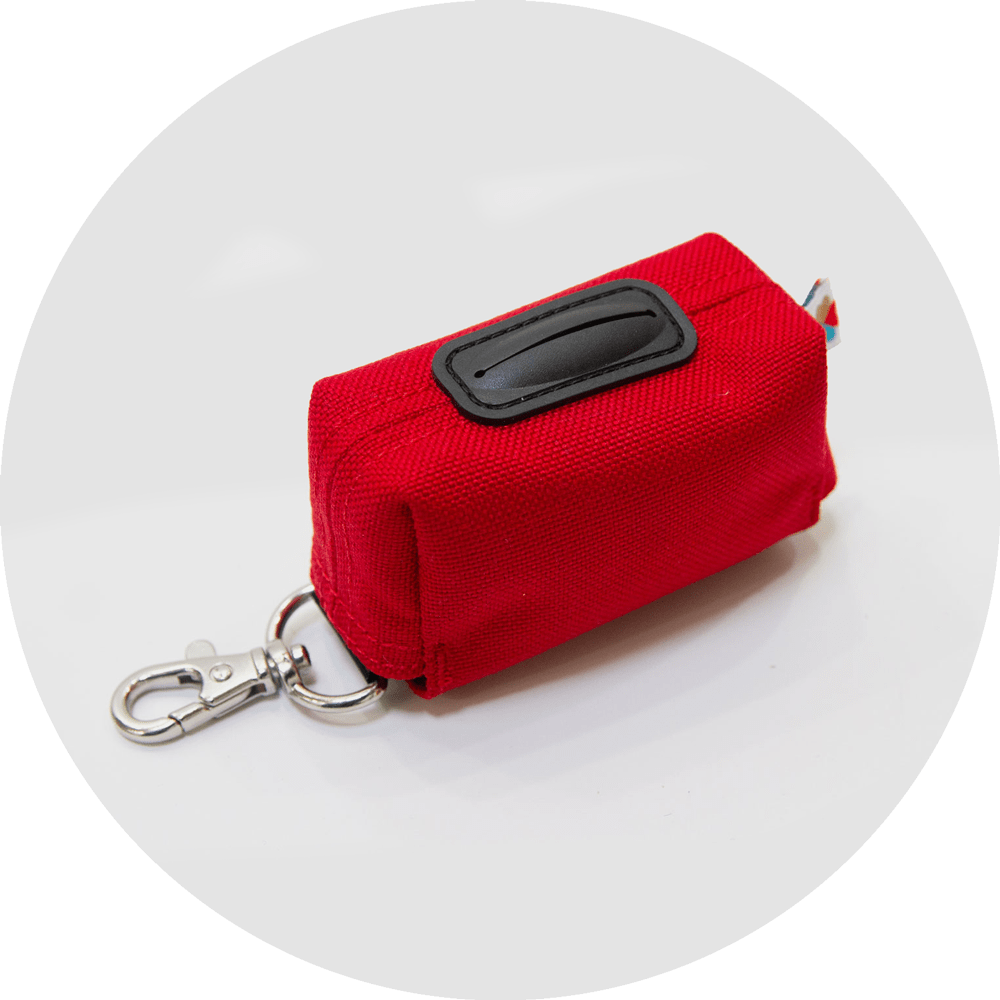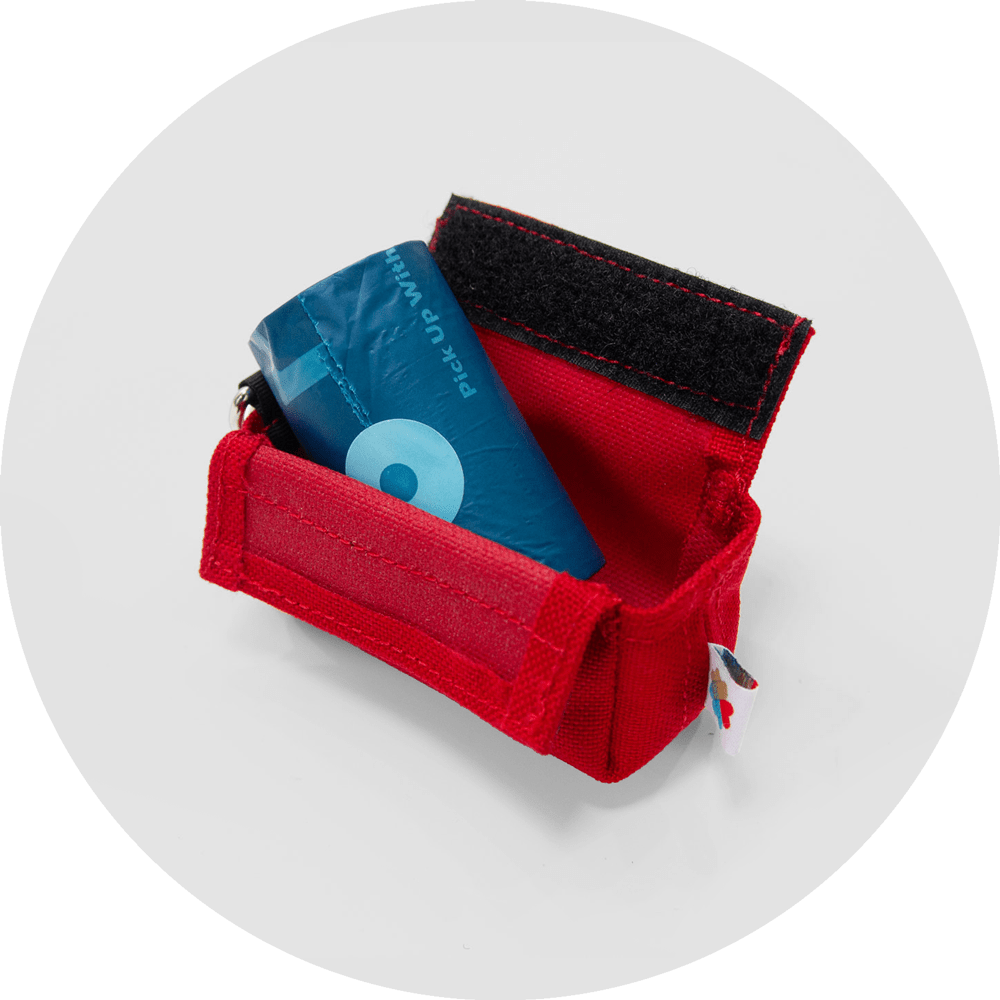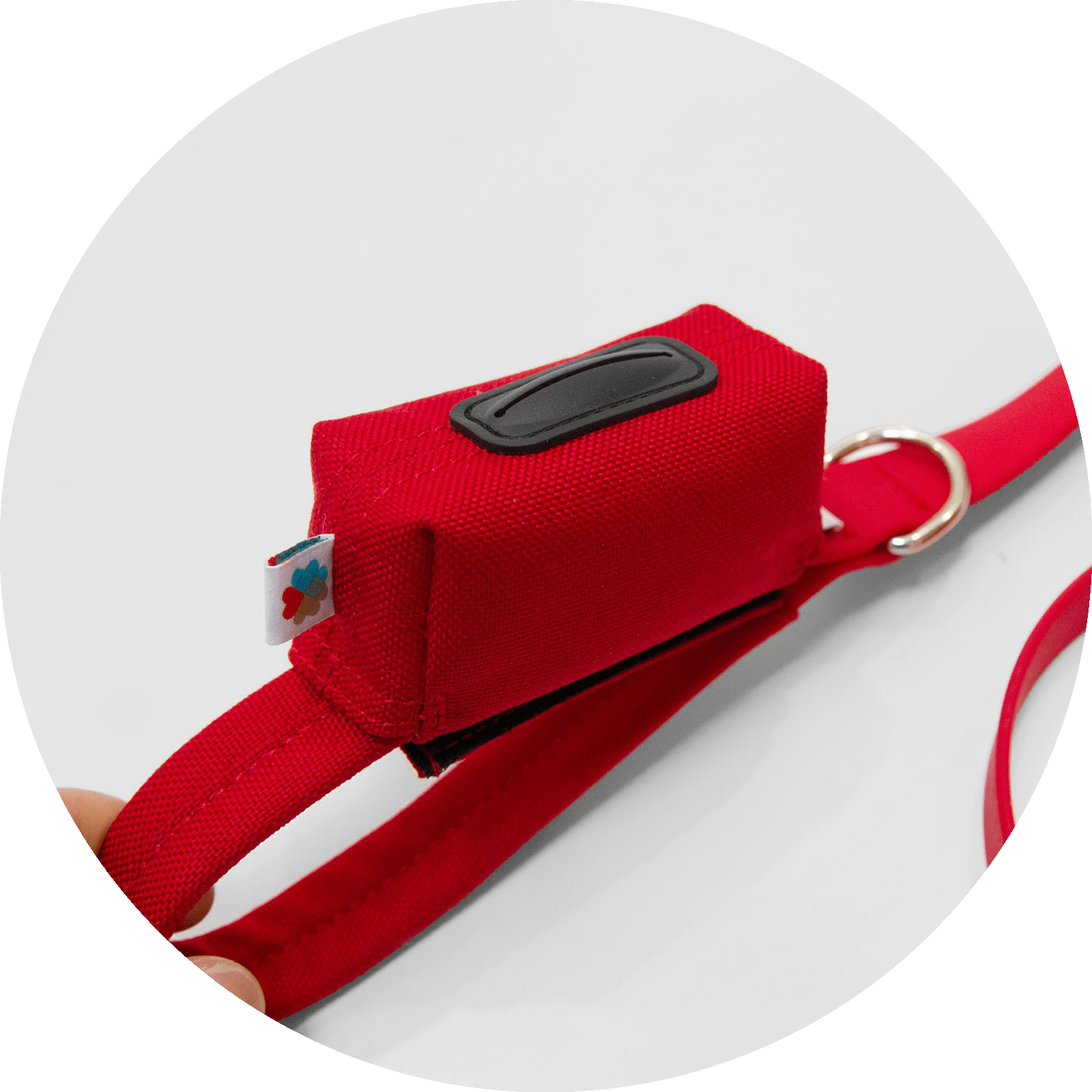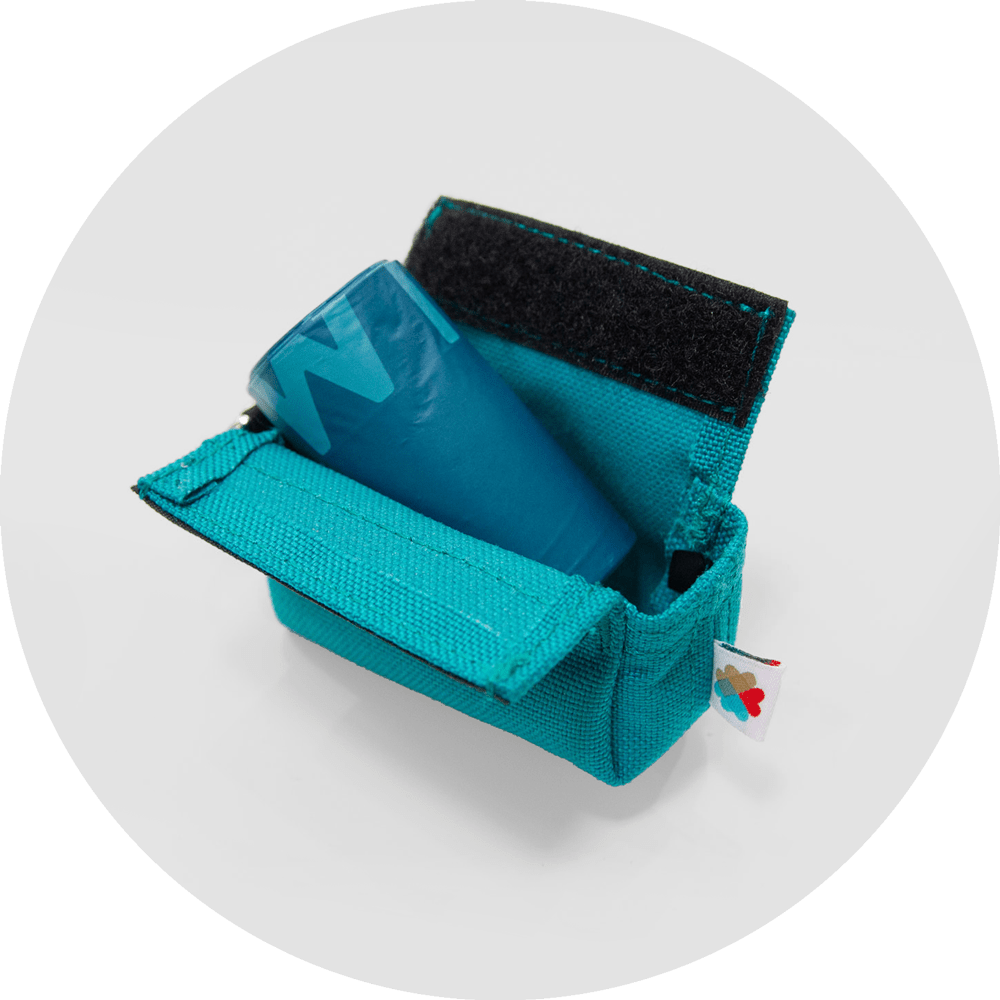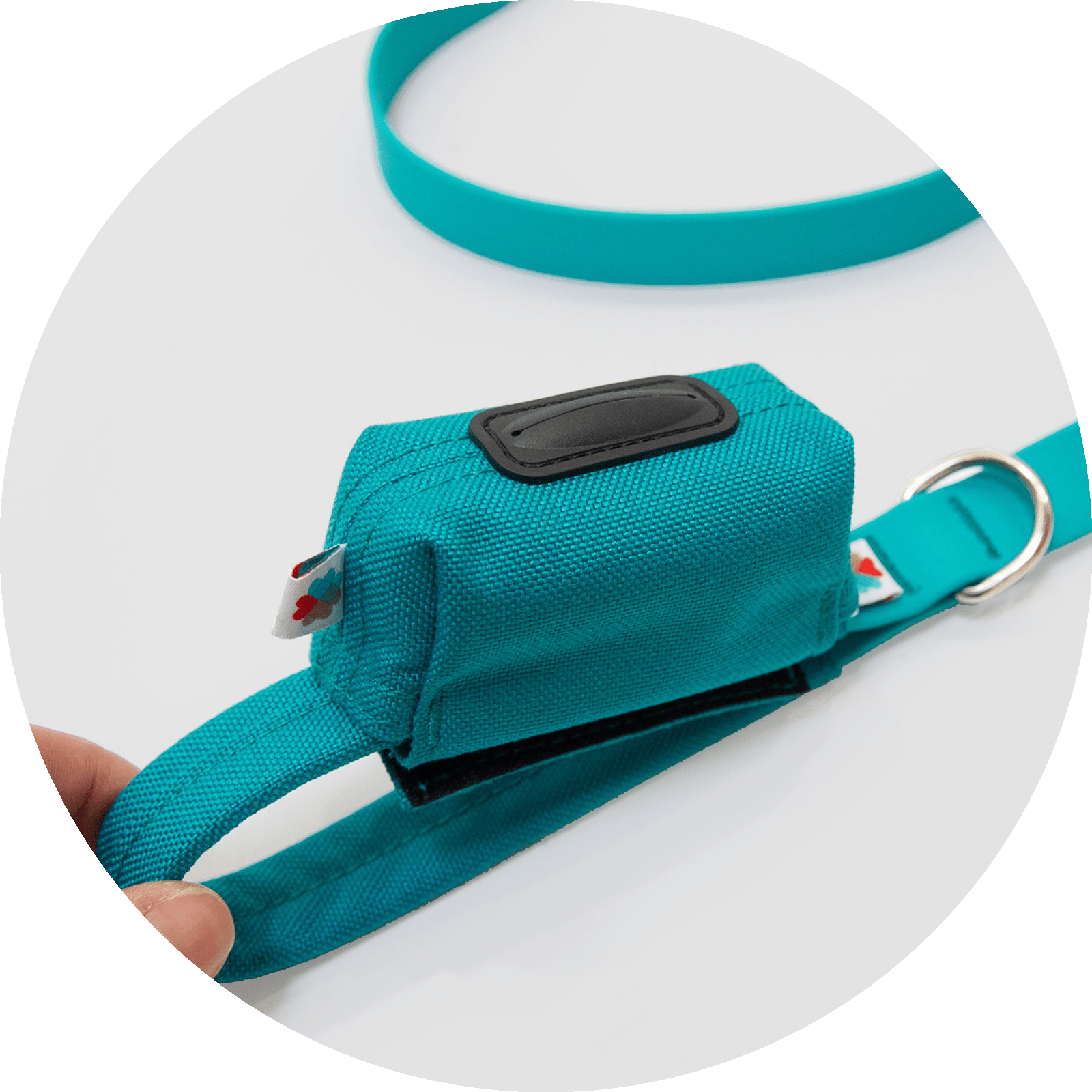 Liquid error (snippets/pdp-images line 105): Could not find asset snippets/icon-zoom.liquid Enlarge
Regular price
$18.00
Unit price
per
out of stock

out of stock

out of stock

out of stock

out of stock

out of stock
Tired and annoyed of the clunky plastic poop bag holder that's constantly in your way?
We were! That's why we created the Funston Baggie, a lightweight, soft-sided dispenser that holds poop bags like a champ and attaches your leash securely without swinging around. It's everything we wanted in a poop bag holder.
Read on to find out more!
Baggie of Choice
Driven by passionate dislike for the clunky, dangly "dog bone", we went on a mission to create a new style of poop bag holder that we'd be proud of.

We started by making the smallest, most compact soft case that would hold a standard roll of poop bags. No-dangle function was our "must-have" feature from Day 1 and it manifested itself in the form of a secure velcro closure for the case. The mini-clip and dispensing portal came together naturally to pack the 3"x2"x1.5" Funston Baggie with only the necessary features. Every last piece of fabric and hardware of this case is carefully assembled and sewn by hand, rather than being injection molded out of hard plastic.


10+ years after its first launch, the Funston Baggie still stands out as a fresh choice of poop bag holder and everyday essential for all dog lovers.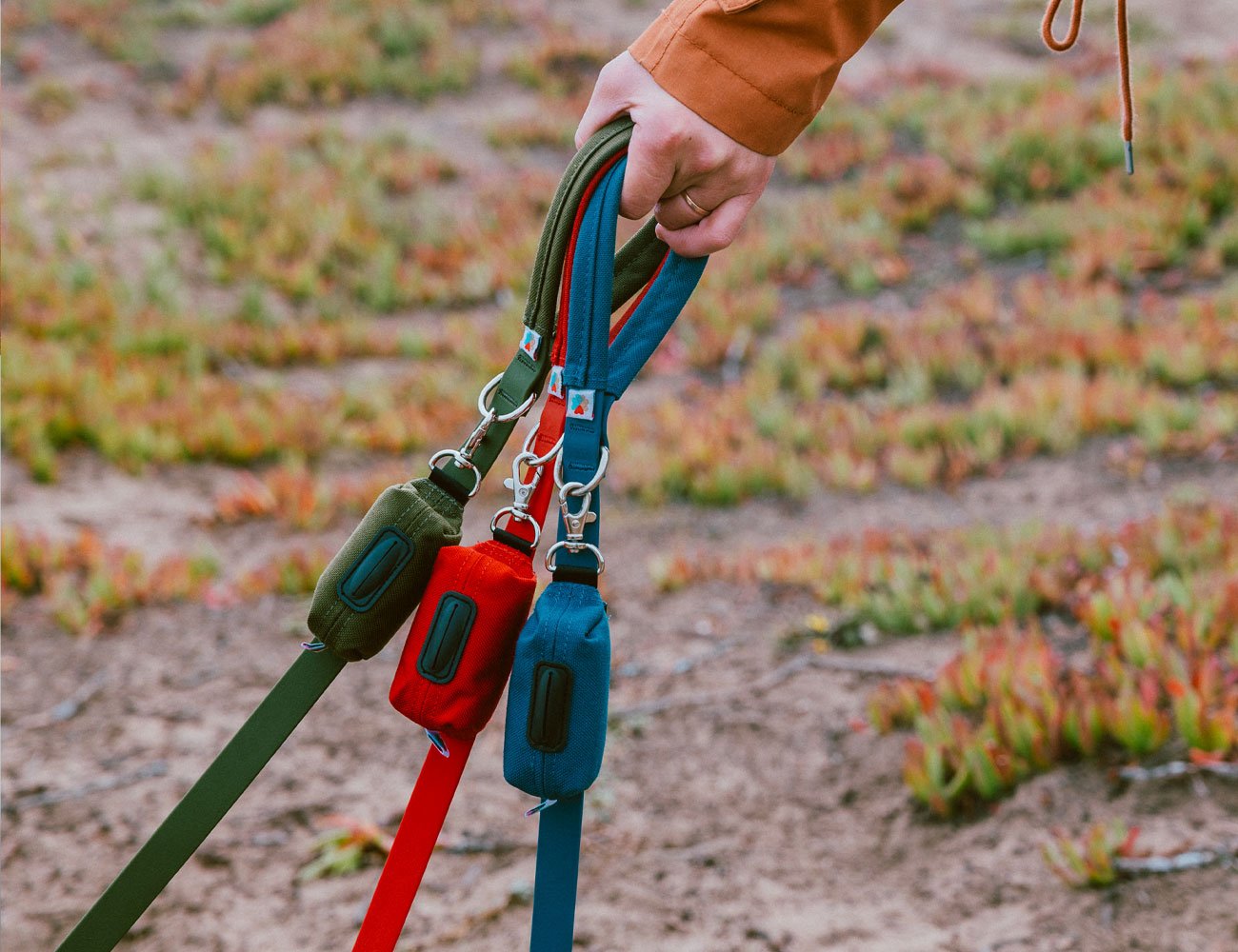 Wild4Life Warranty
We get it. Dog gear gets outgrown, chewed, worn and torn.

That's why every Wildebeest product is covered by Wild4Life Warranty. It's a way of showing our commitment to support you & beest throughout the lifetime of your gear!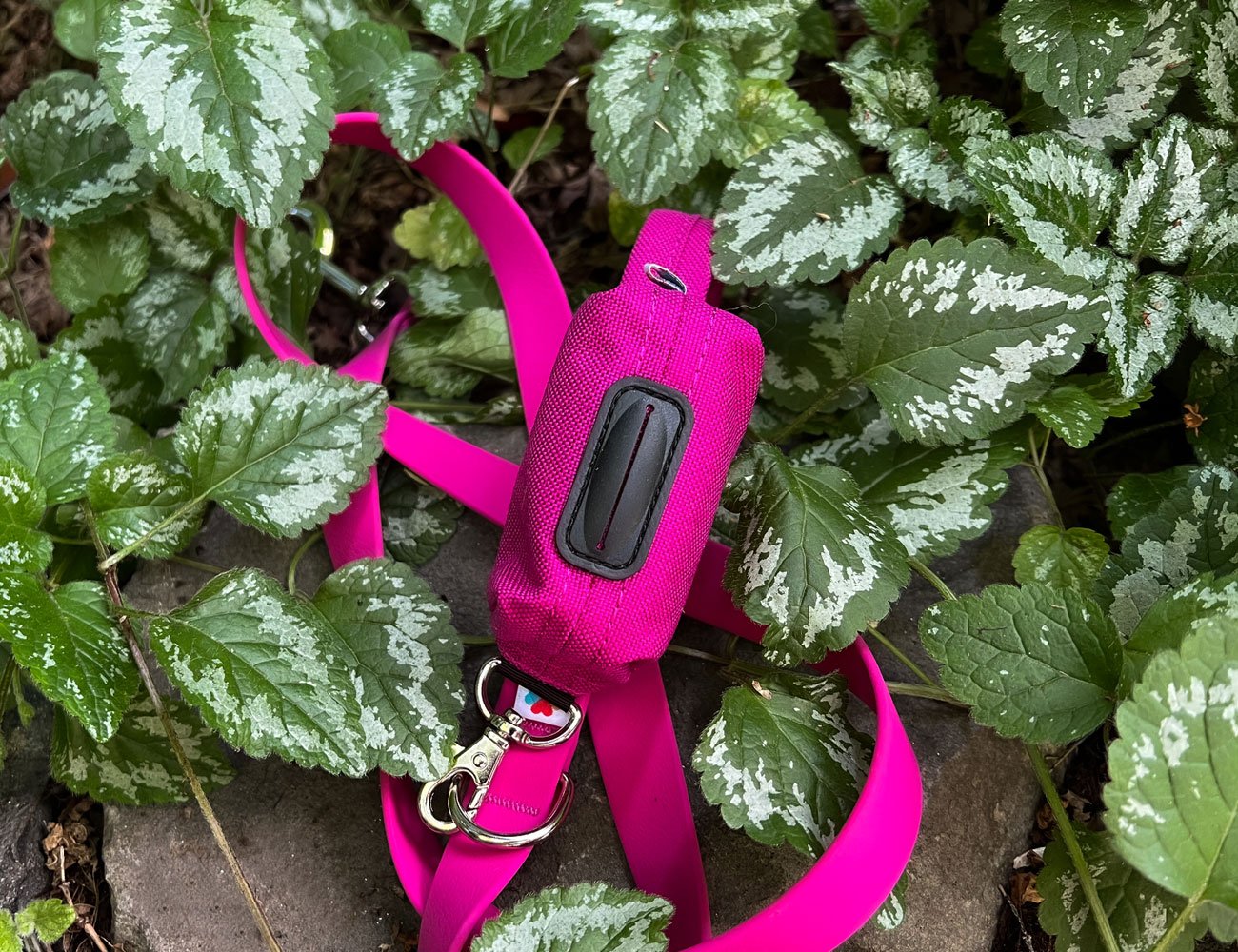 As a dog Mom of 11 years, I can confidently say this is THE BEST poop bag dispenser on the market. The opening hugs the bags so they won't spill out, the bag attaches to the leash, so it doesn't flop about' genius! I also like that the black matches the black leash, so nothing garish and hides dirt well. Everyone, buy this dispenser!
Amy M.
I purchased this item in my favorite color, and it matches with other Wildebeest items. So yay! I like the hook and Velcro closure because I can hook it and Velcro it on my leash handle, and it doesn't slide down the leash. Extra yay! It holds and dispenses the waste bags easily. I wouldn't ever think about excitement for a dog poop bag dispenser, but I'd buy another if my dog chews this one up.
Dana M.
This is my all time favorite poop bag holder. I love how it lies flush with the leash and doesn't swing around annoyingly. it's super easy to use and I have one on every leash now.
Gia
Seriously, this is the best bag ever. It dispenses the bags easily but with enough grip you don't need two hands. It's soft and won't break when you drop the leash- this happened to me all the time. Perfect accessory for any dog owner!
Michael M.
Reviews

Great Design

Have been using it for about a month now and it is holding up well. We have been loving the design and look. Thank you for making a well designed product!

Baggie is great! Bags are terrible.

Picked up the baggie in our local pet store and loved that it doesn't dangle so bought more through the site directly. But the teal/blue bags they come with are terrible. Rips way too easily and of course at the worst moment. Highly recommend the baggie but you may want to swap out the bags they come with.

This is our 4th one!

We have one for each of our leashes. It's the best out there. I've looked at others and it's just not the same. One important factor was buying local. We now live in Northern Colorado but we've been Wildebeest customers when we lived in San Francisco. It was a no brainer to me to order these poop bag holders.

Wonderful!!

We love our baggie it never clunks around and it all ways stays in place! We highly recommend it!

Bags are horrible

The bags tore trying to clean up waste. Not a pleasant experience and would not recommend.

Thanks for taking the time to leave your product review and sorry to hear the item you got is not working out for you. We're here to help you get the most out of your Wildebeest product so let us know if we can help figuring out the best size or fit. If the issue persists without a resolution and you're not able to continue using your product, we'd be happy to issue a store credit for you. Let us know how we can help! Email orders@wildebeest.co if you would like to initiate a size exchange or return.
https://www.wildebeest.co/pages/exchange-return