Farallon Field Day Bag
Regular price
$65.00
Unit price
per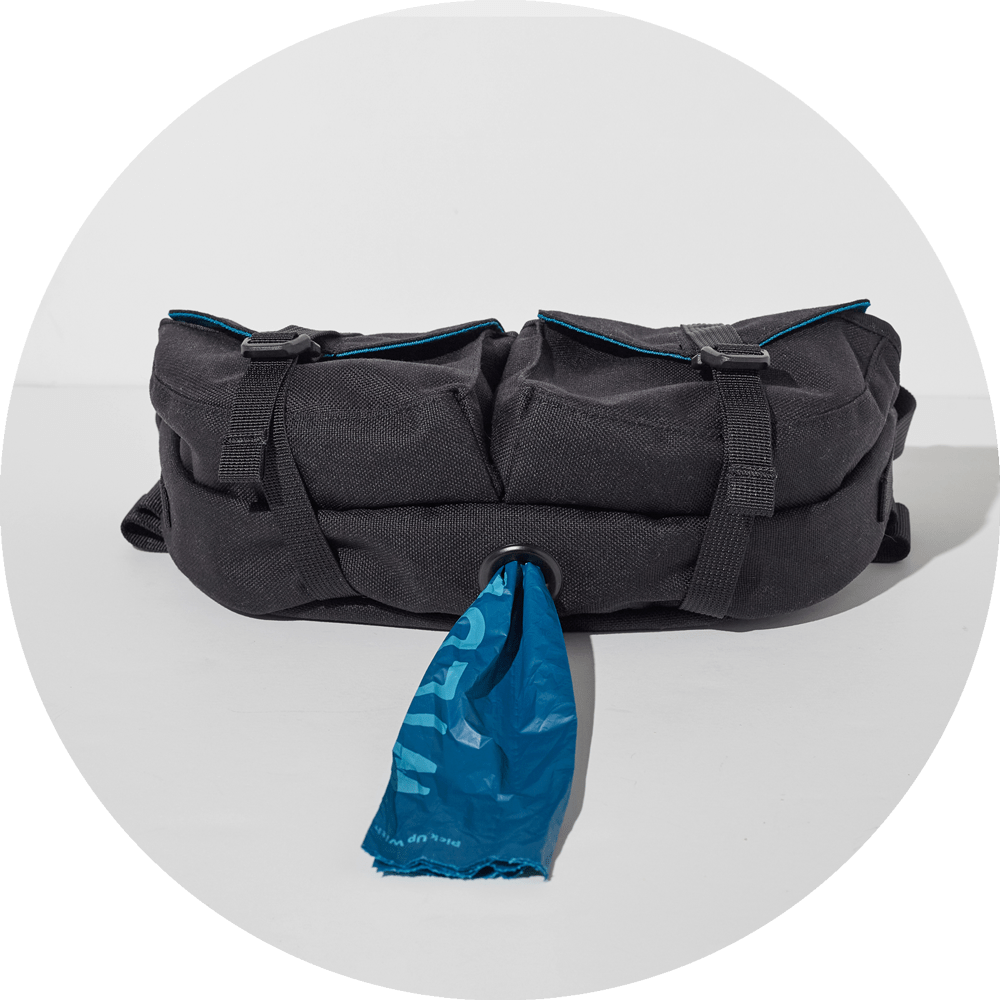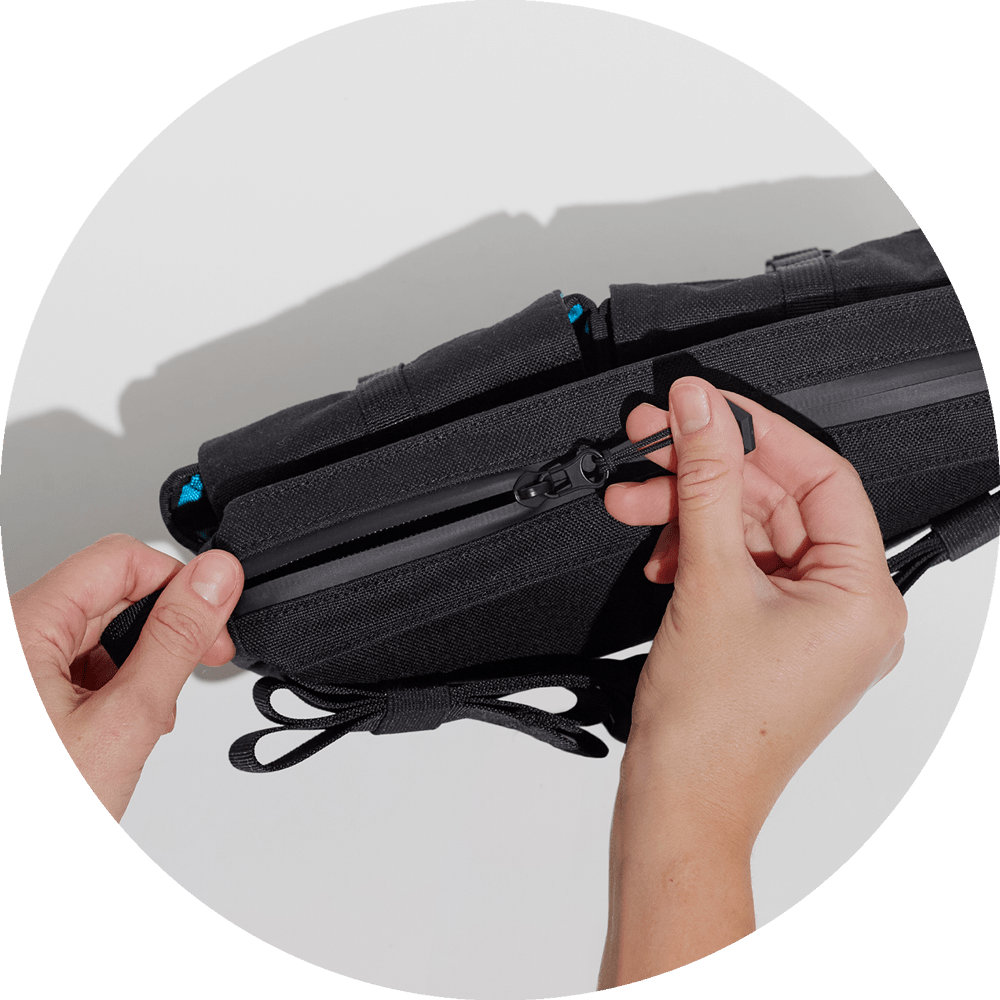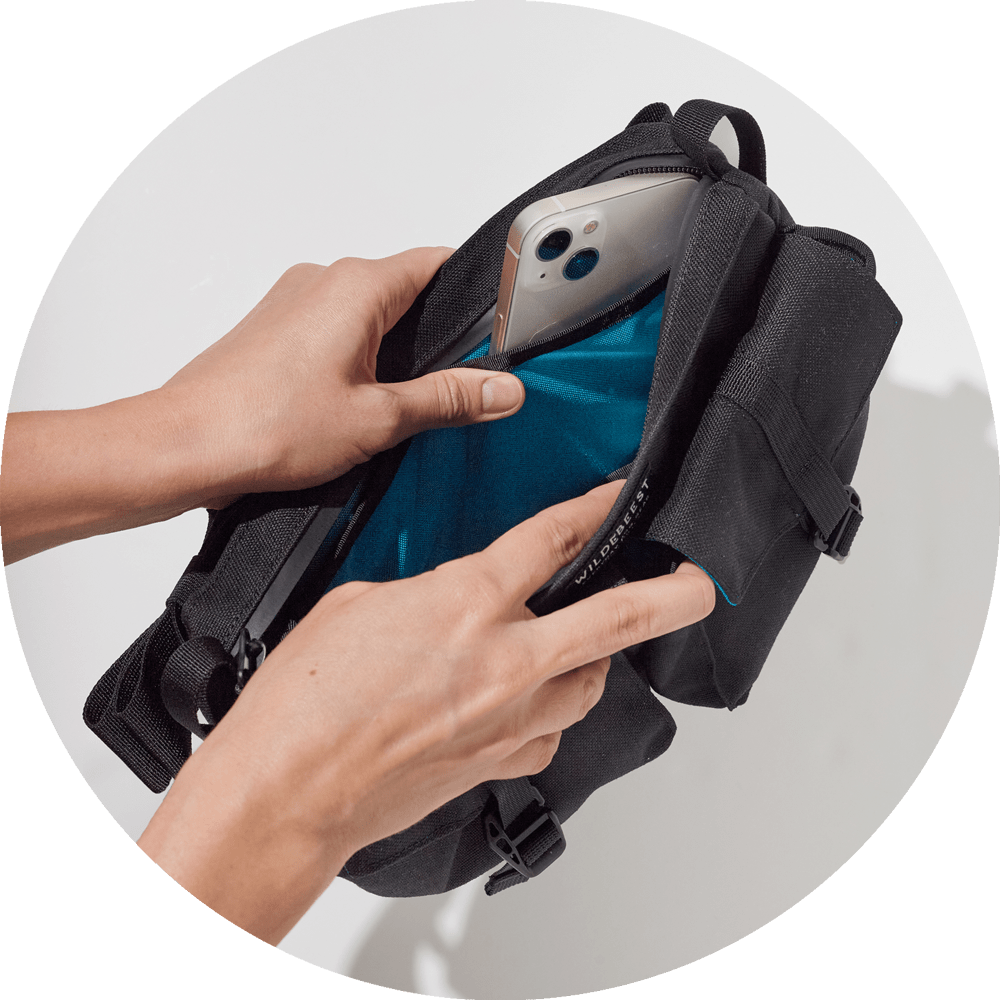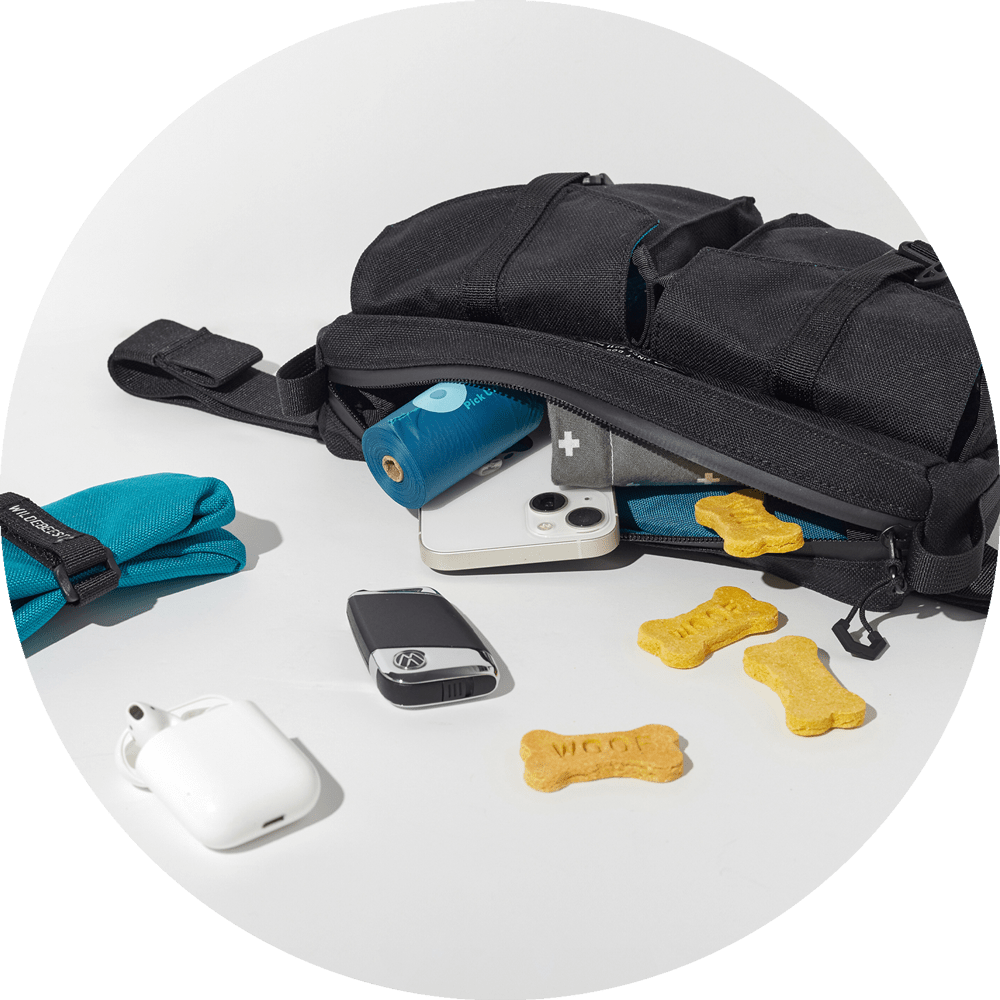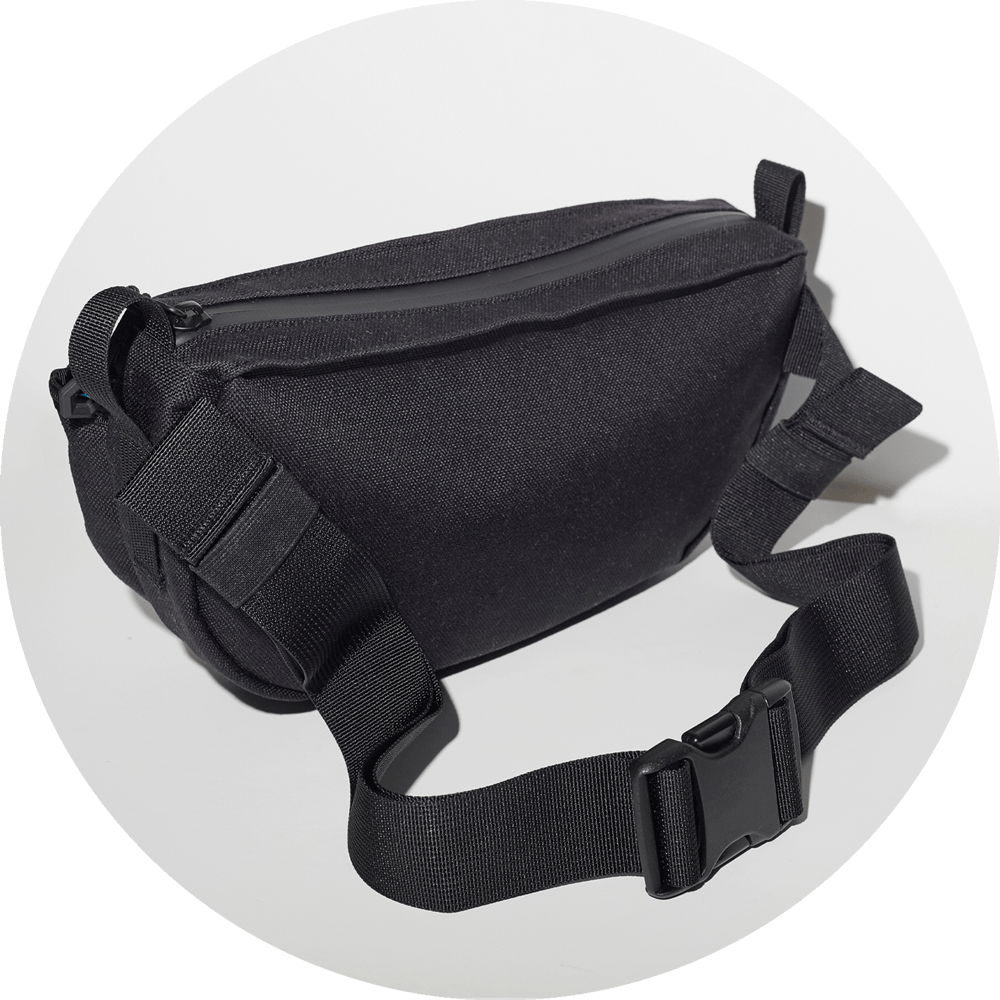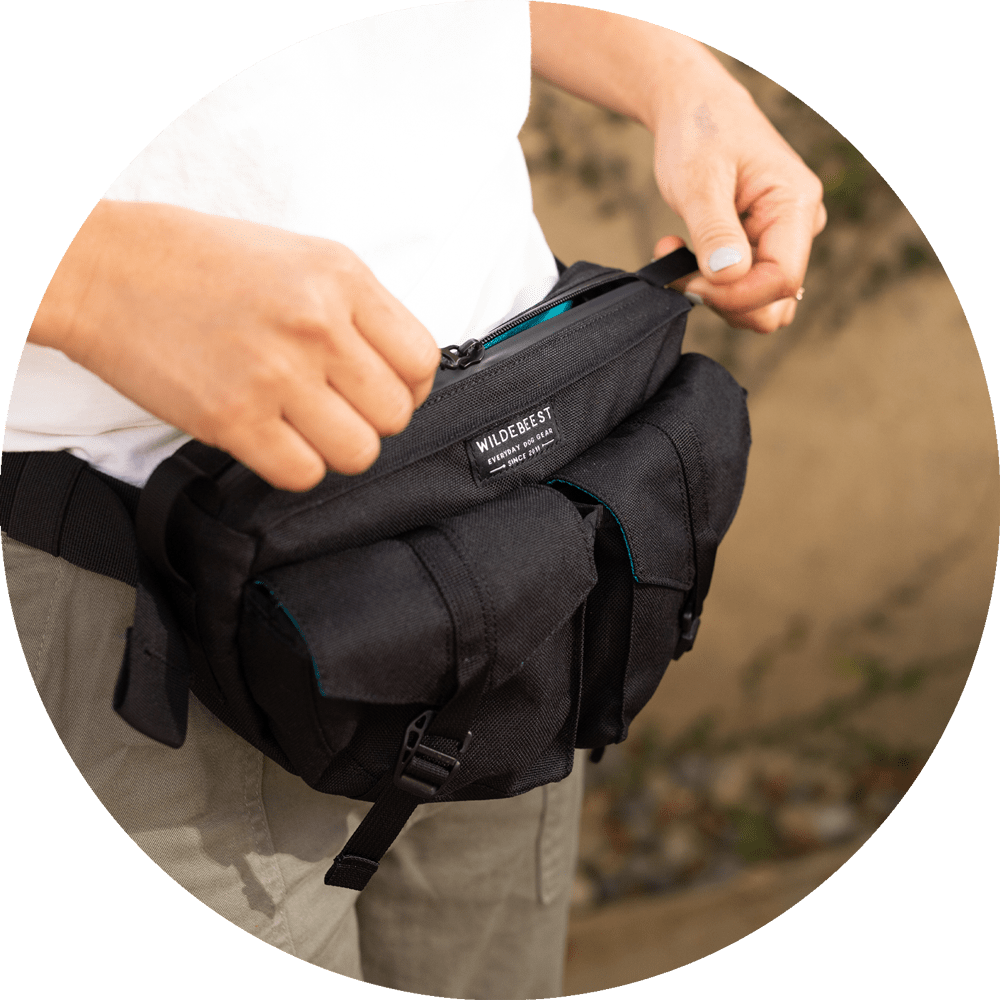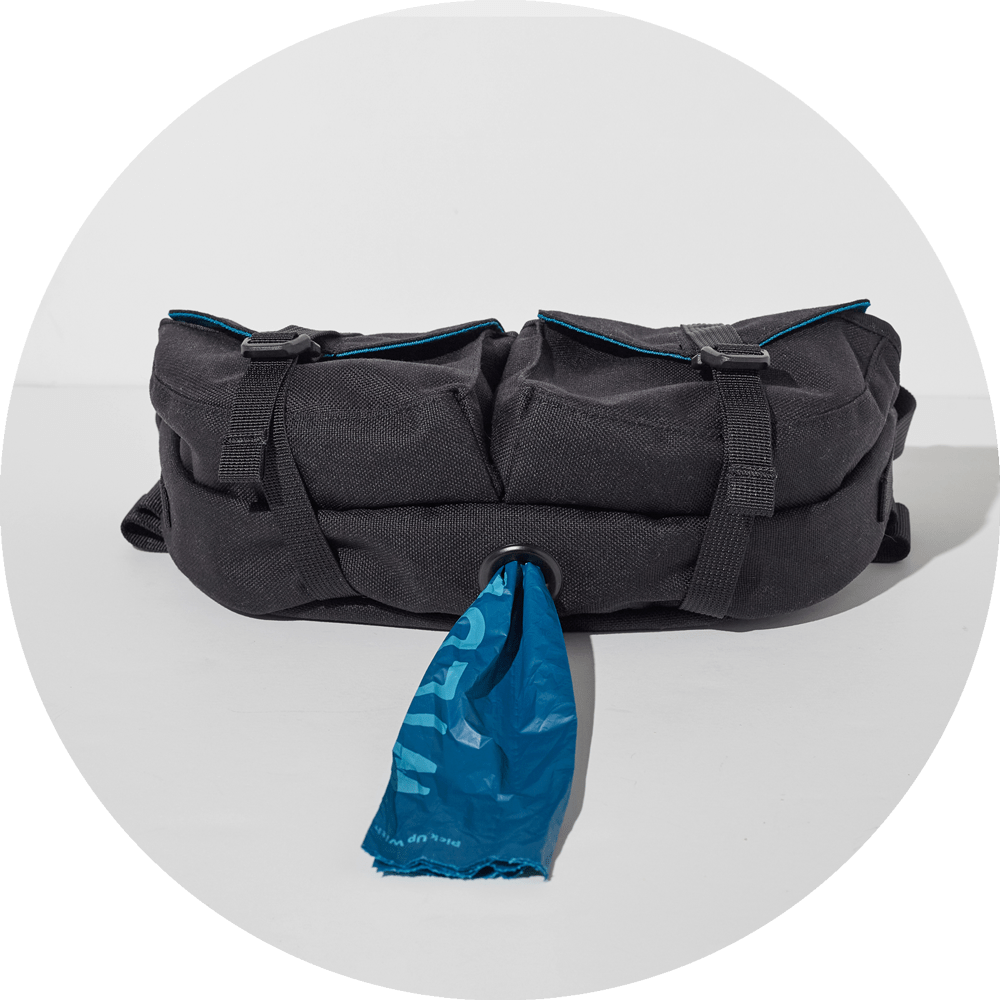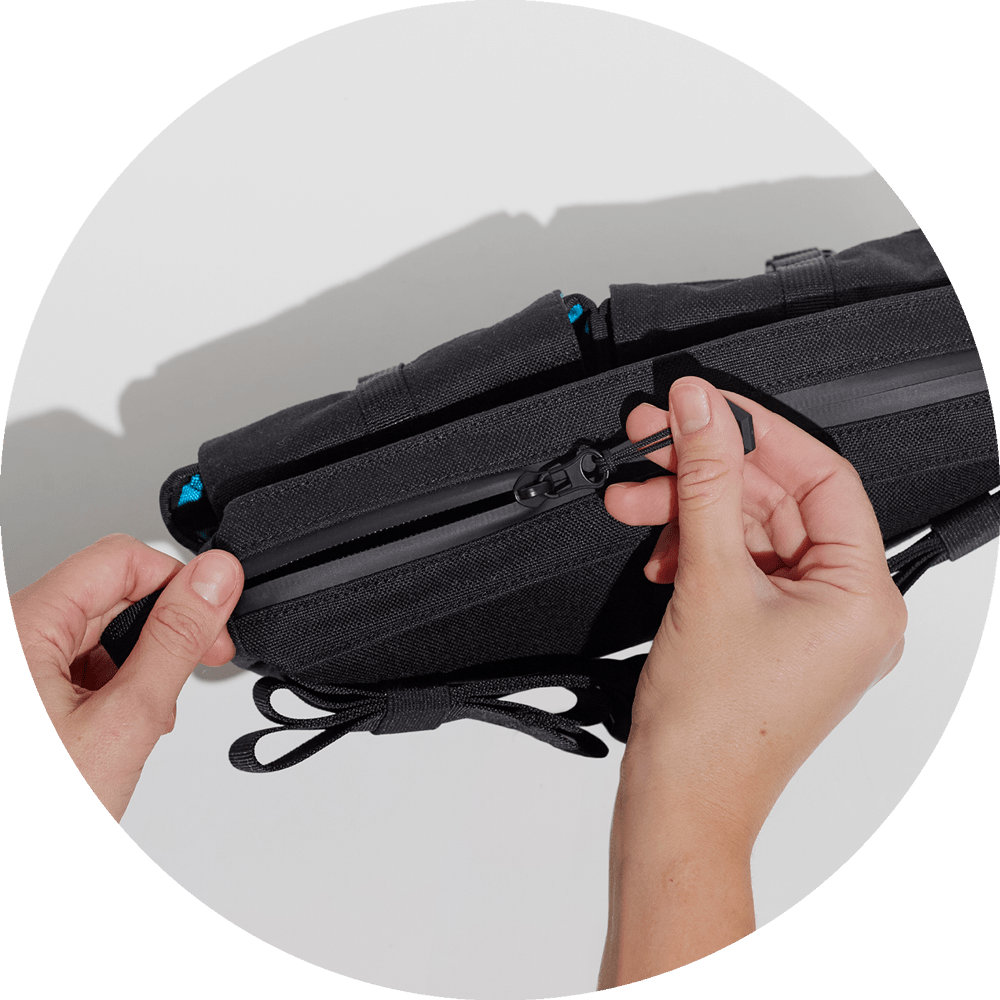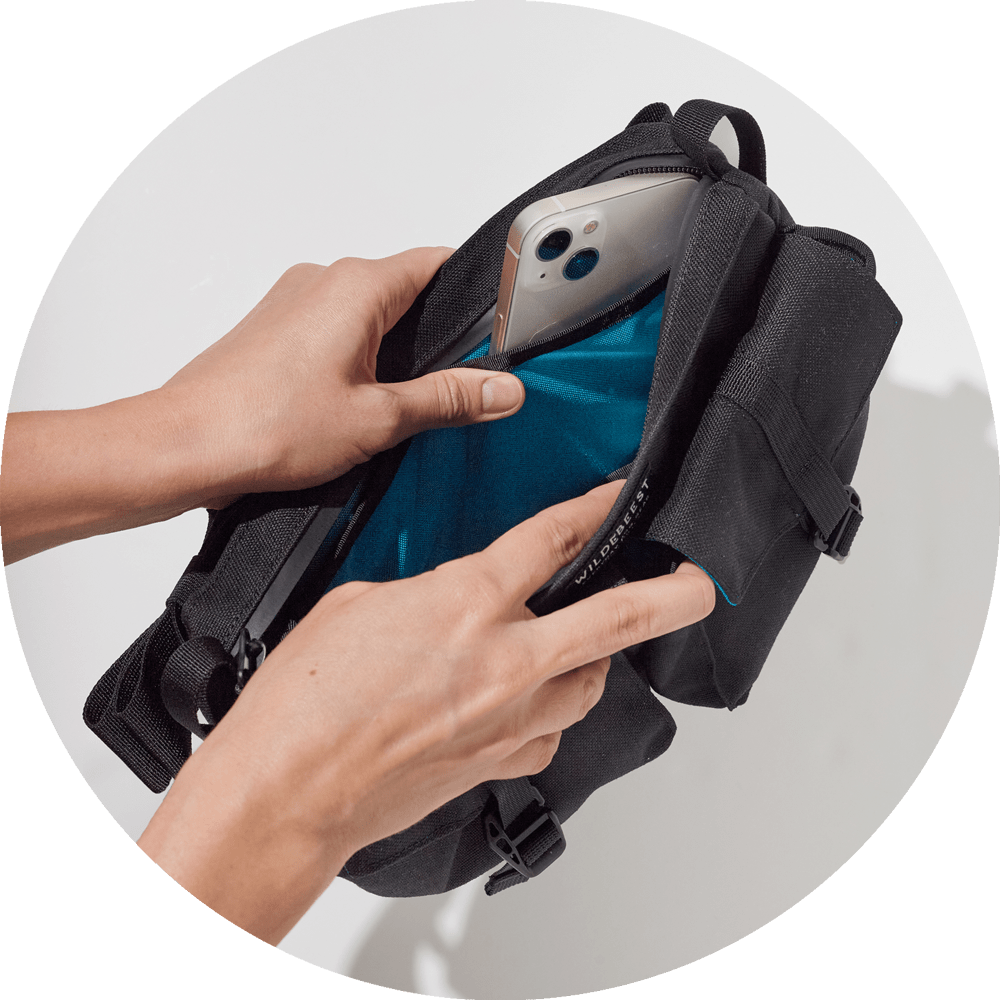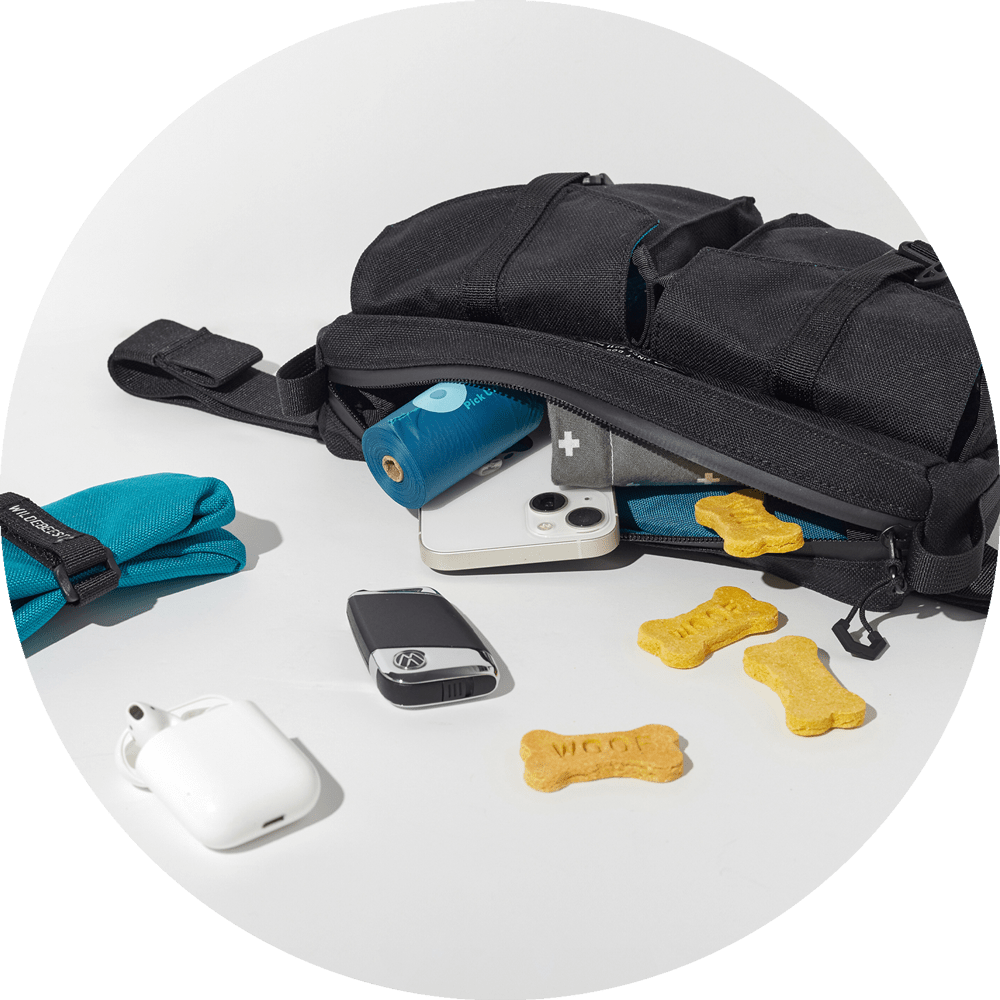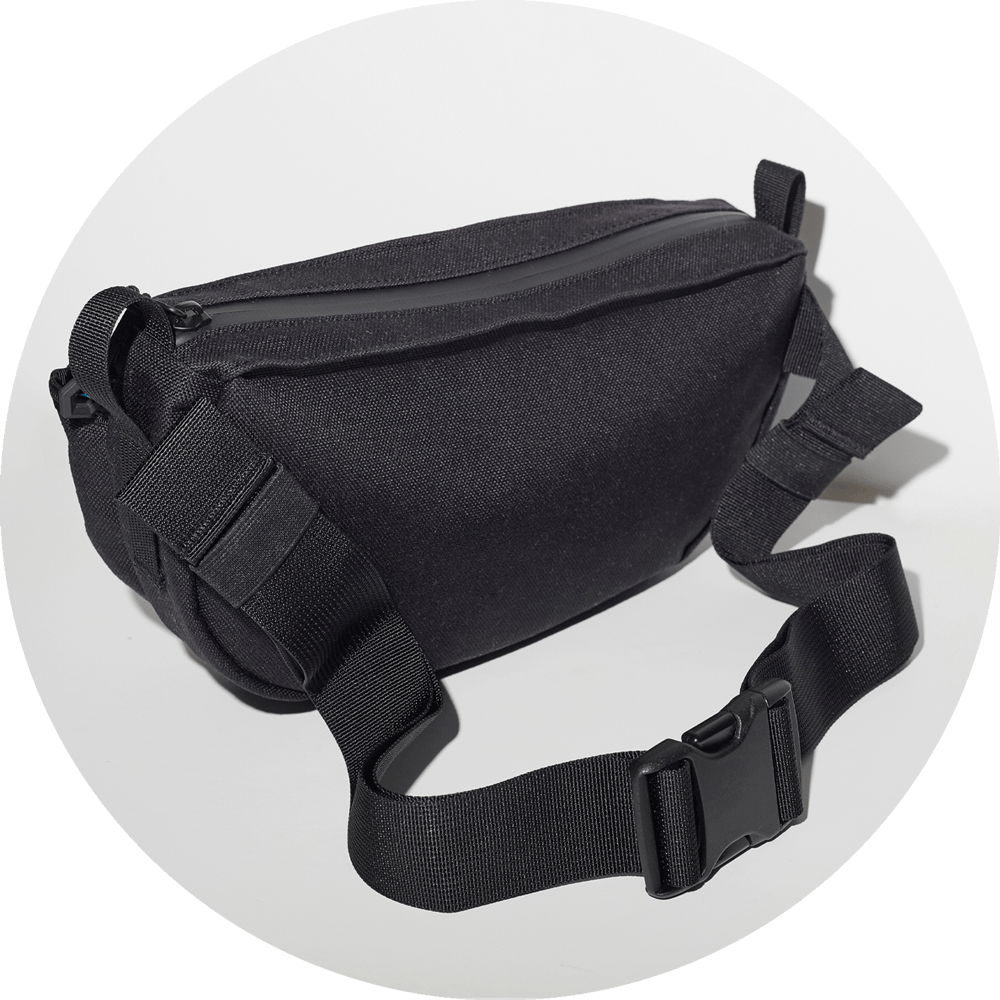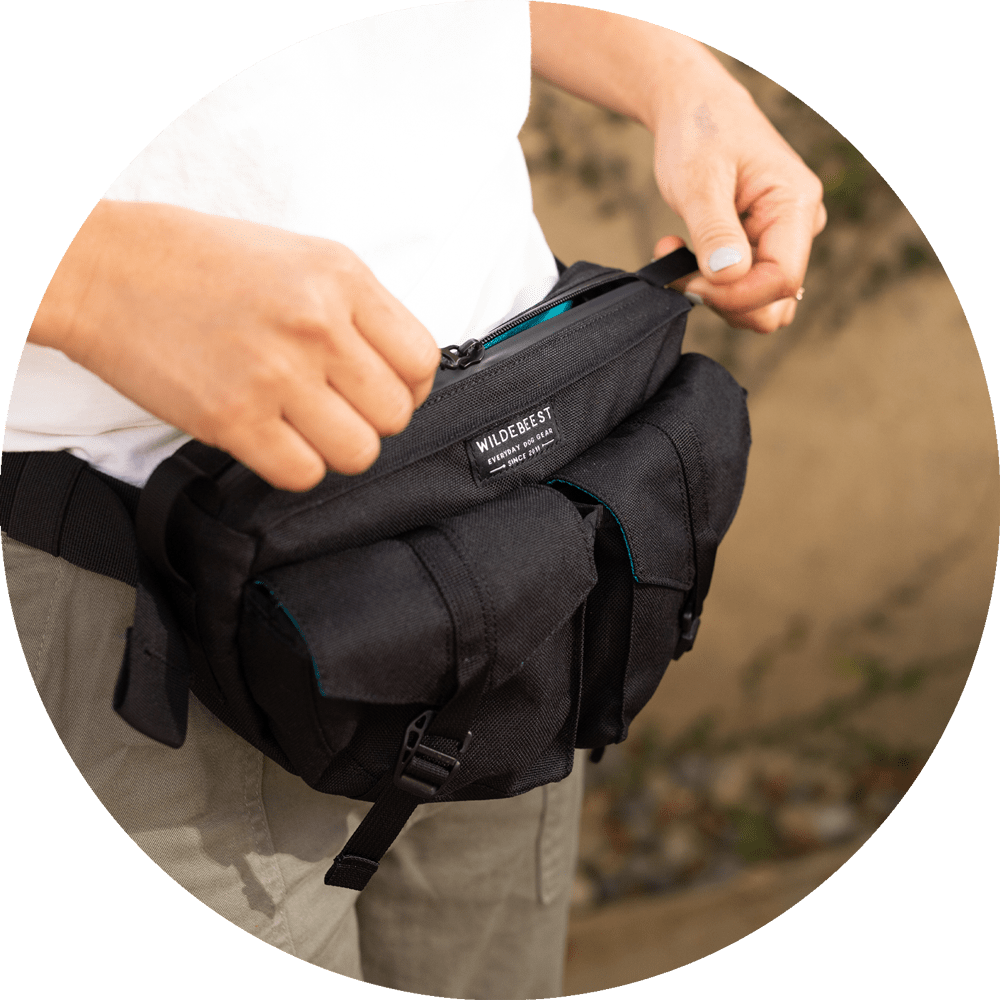 Liquid error (snippets/pdp-images line 105): Could not find asset snippets/icon-zoom.liquid Enlarge
Regular price
$65.00
Unit price
per
Packed with thoughtful details that shine, Farallon Field Day Bag is made to inspire adventure and deliver happiness AKA TREATS for Beesties every day!
Versatile by design, it can go from a sleek waist pack for carrying and accessing treats easily on your dog walks, to a perfectly-sized sling bag keeping all your personal items close on a day trip.
Read on to learn more!
For Adventures Big & Small
It's true, our Alamo Treat Pouch has been the crowd favorite for many years. But we just couldn't shake off the desire to make something greater with more room and versatility.
When it was time to develop our next best treat bag, we knew we wanted certain details to guide us through the process: "minimum of 2 pockets for different treats and/or small items", "holds most modern-day phones securely", "lining comes out for easy cleaning", "built-in poop bag holder/dispenser" and of course our signature "magnetic closure" feature was a must-have.
Farallon Field Day Bag is our proud handiwork, after implementing customer feedback as well as what we know and want from years of building quality dog gear... testing and tweaking many rounds of mock-ups and prototypes. And yes, it is a SOLID bag for carrying dog treats & personal items, but honestly, we have been using our prototypes every day and we can attest to it serving well beyond the dog parent context too!
So whether you're a dog parent with a pup in training or a gear nerd / explorer type with an appreciation for cool & useful things... or both! ...Farallon Field Day Bag is sure to delight and inspire some epic adventures with Beest!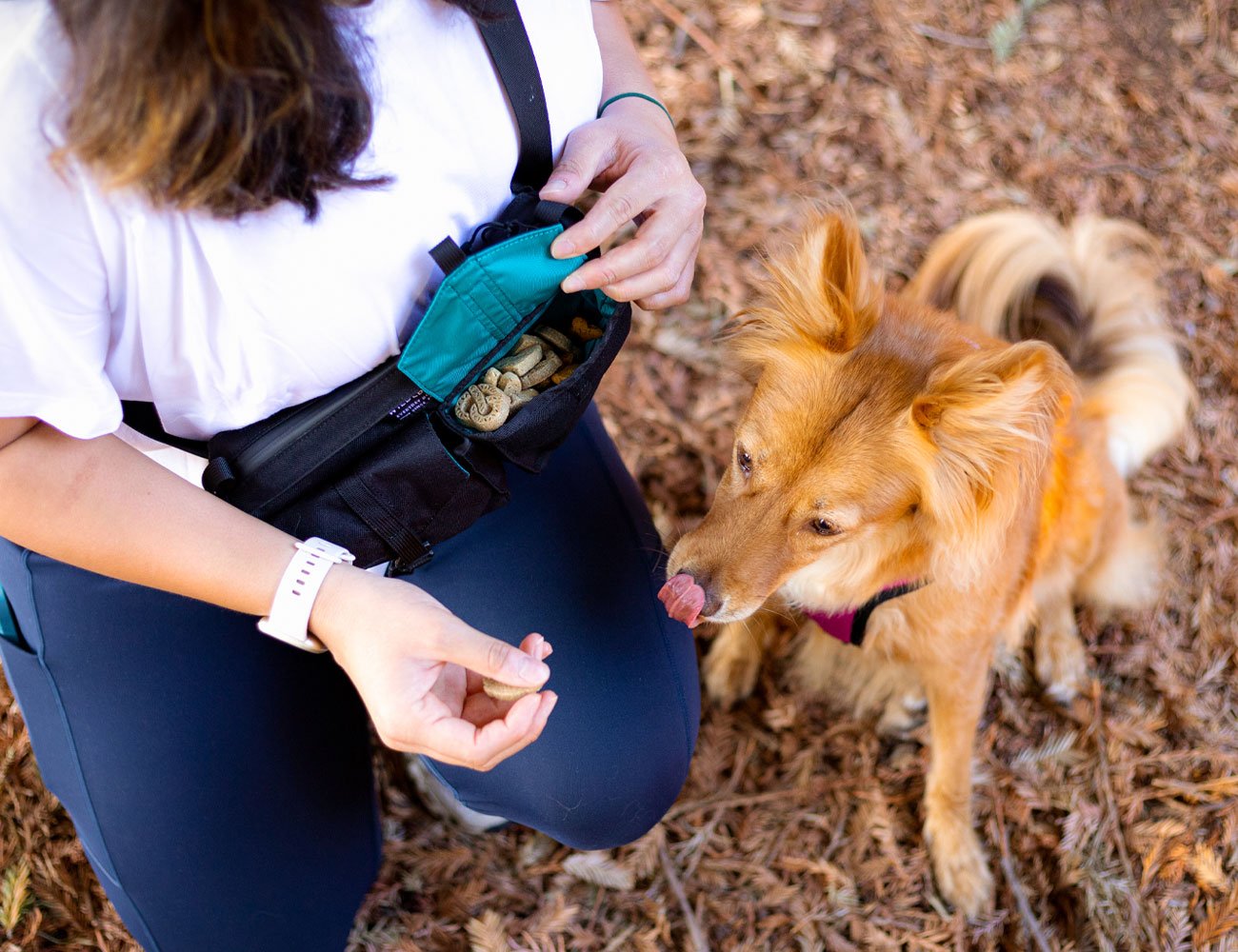 Wild4Life Warranty
We get it. Dog gear gets outgrown, chewed, worn and torn.

That's why every Wildebeest product is covered by Wild4Life Warranty. It's a way of showing our commitment to support you & beest throughout the lifetime of your gear!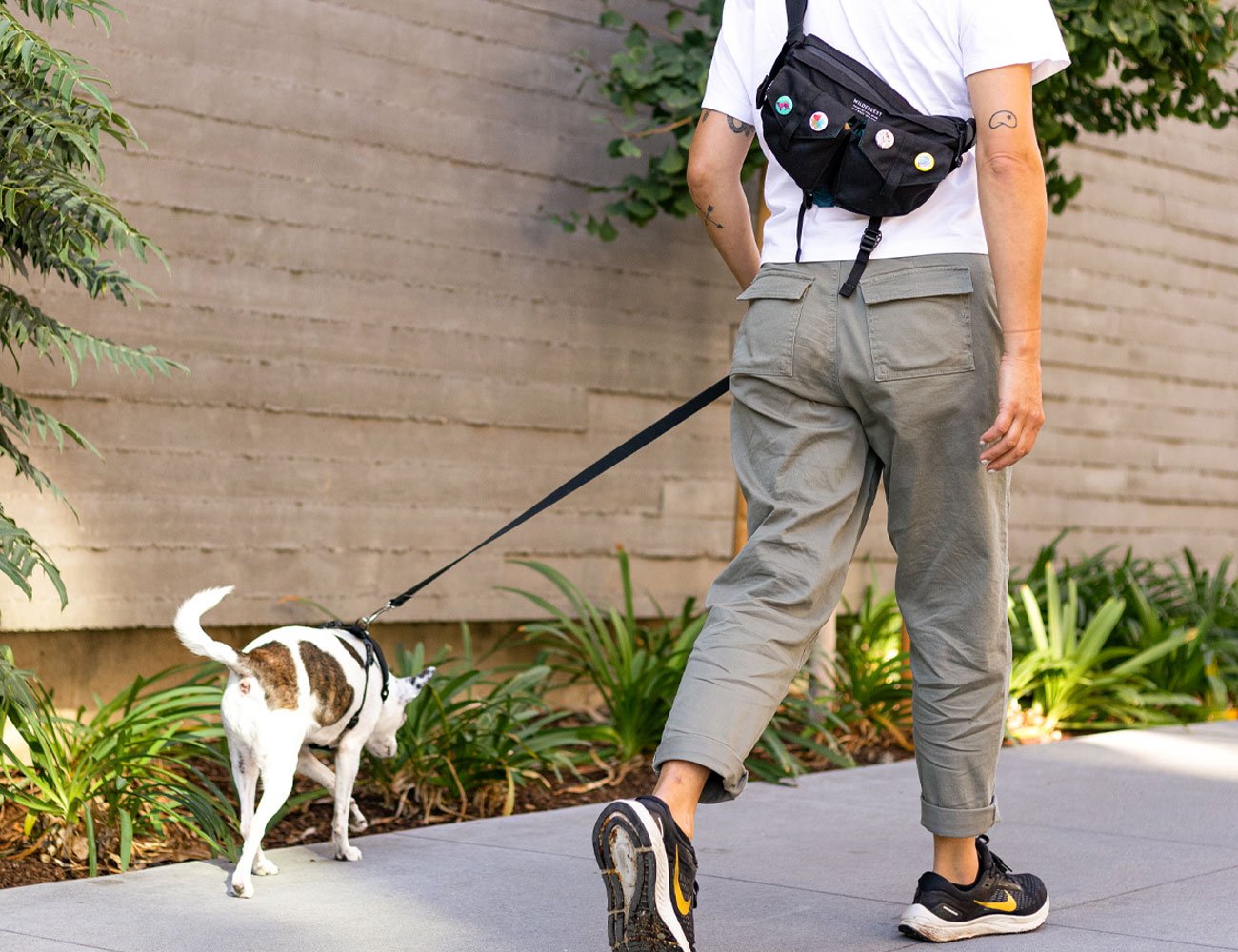 Reviews

I bought this for my dogs, but also for myself!

This bag is awesome! As soon as it was announced I knew I'd be ordering one! It's perfect for taking my dogs on outings, but is so versatile that I use it as a regular bag too (which is great because it means less moving things from one bag to another). My favorite features are the hidden poop bag dispenser (truly brilliant!) and the way the lining in the front pockets flips inside out so you can easily shake out treat crumbs. Chef's kiss!

Great but can be improved

I really like the field day bag. It is the perfect size and capable of holding all the important things you need (phone, key, toy, tissue, etc). The one thing I´d love to see improved are the treat pockets. As they are "only" closed at one spot treat fall out quite easy in the corners. A similar closing mechanism to the almond treat pouch would be nicer.
And I´d love so see different colours as well in the future. If I could make one more improvement: a ziplocked pocket inside the big pocket would be great to have important belongings like keys and wallet secured at all times, even while getting out a toy for a quick tug of war.
Great work all in all

Thank you so much, Franzi!

We are so glad that you like your Field Day bag and really appreciate you taking the time to let us know what could be improved! We really take our customers' opinions to heart.

Gives long walks piece of mind, knowing I'll have everything easily accessible for my pup!

Almost perfect but one major design flaw

I have many Wildebeest products (leash, Alamo treat bag, poop bag) and I have loved all of them especially the Alamo treat bag. I use that bag every day to train my dog, and after a year, it's still in excellent shape and I have zero complaints. So when I saw that the company came out this new Farallon bag, I was very excited to try it because of its multiple purposes. The Farallon bag is nearly perfect. All of the details are so thoughtful (especially the built in poop bag holder on the bottom and the fact that the front pockets flip inside out for easy cleaning), the main compartment is very roomy (fits my phone, keys, hand sanitizer, airpods), and the quality is very sturdy (up to standard with all of Wildebeest's other products).

I really really wanted to keep this bag but unfortunately there is a MAJOR design flaw that will make me return it. The two front pockets do not completely close. The magnet that keeps the pocket shut is small so there are gaps on each side of the pocket which means that when the bag is not right side up (e.g., upside down or side ways), all of the treats can fall through the gap. I tried to use the g-hooks to really close it shut but even then, the gap remains. I am really torn because I really love everything about this bag otherwise but sadly, I will have to return it because the main reason for having the bag is to use it as a treat bag.

Thanks for taking the time to leave your product review and sorry to hear the item you got is not working out for you. We're here to help you get the most out of your Wildebeest product. If the issue persists without a resolution and you're not able to continue using your product, we'd be happy to issue a store credit for you. Let us know how we can help! Email orders@wildebeest.co if you would like to initiate a size exchange or return.
https://www.wildebeest.co/pages/exchange-return