Wildebeest's Guide to Pet Boarding & Sitting
Dec | 03 | 2018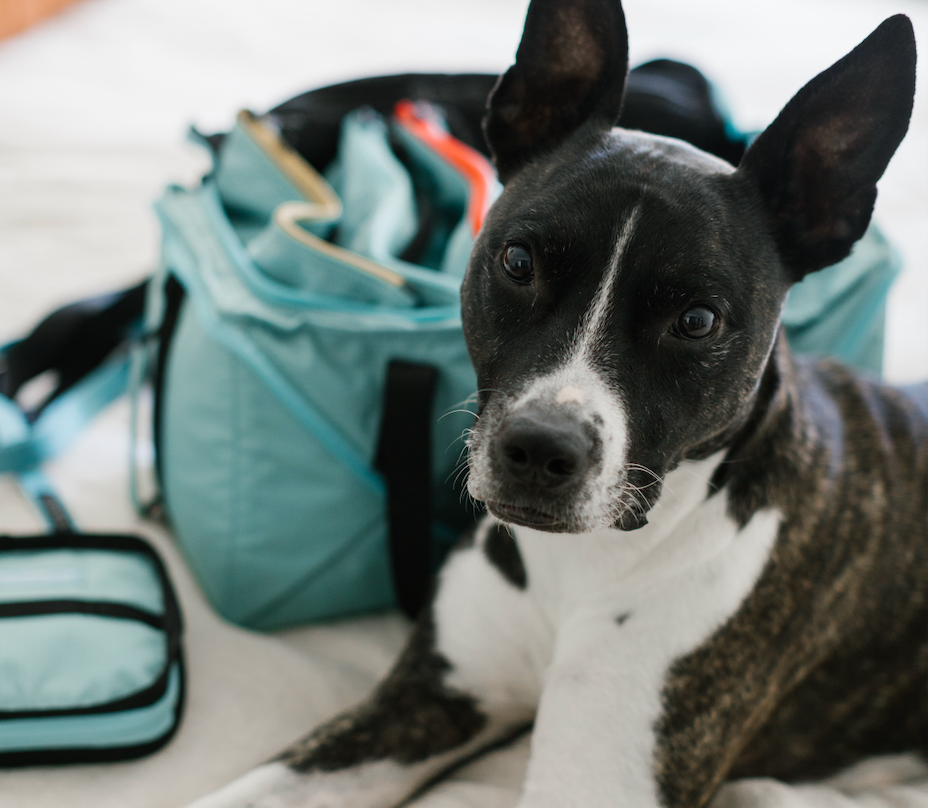 The holidays are right around the corner! While we know you'd bring beest along for every adventure if you could, for many of us holidays involve a lot of traveling logistics that are less than dog-friendly.
Pet parents often find themselves without a "go-to" solution for when they travel, and instead have to make the decision of whether to board their pets or hire a sitter. Every pup is different, but we've compiled the pros and cons of each method so you can decide what's best for you and your beest! Leaving your furry bff behind as you travel is never fun, but with a little research, you can find the right solution that will make sure you and pup are as comfortable as possible.
Pet Boarding
While boarding a pet once invoked images of cold kennels and puppy eyes asking you not to leave them, most facilities have done away with this old-school model and now offer luxuries such as aromatherapy and doggie social hours to pamper pooch. This sounds like a fun doggie vacation, but many owners prefer boarding for the safety aspect as well. Round-the-clock monitoring means an emergency would be swiftly addressed, and pets who tend to get in trouble at home when their pawrents are away can benefit from the structure and exercise a boarding facility can provide.
However, pet boarding doesn't work for every dog. Young, high-energy dogs can thrive in an active, stimulating environment, but if your pup is more of a couch potato they may become irritated or anxious with all the rambunctious wrestling and over stimulating environment. Additionally, if your pup suffers from separation anxiety, being taken from their home and all its familiar smells might cause excess stress and worry.
Boarding can be a great solution for many pet parents—especially if your dog already goes to daycare, staying the night in a place they associate with so much fun would seem like heaven! But if it's a new environment for them, be sure to take their temperament and comfort levels into consideration before you book.
Tip: Our Bernal Go Bag is perfect for packing up beest's essentials for boarding or daycare!
Pet Sitting
In-home pet sitting used to be available only to those with friends or family close by, but thanks to apps and dog-sitting services this practice has become far more mainstream. The main benefit to pet sitting is that it allows your dog to stay in a familiar environment with all the toys, chews and smells they've grown to love. While they might not get as much exercise or undivided attention as they would in a boarding facility—especially if your sitter also has a day job—you can rest easy knowing someone is there with them in the evenings and your dog is able to stay on their regular routine.
Many pets will experience symptoms of lethargy and listlessness while their owners away and pet sitting allows them to rest in their favorite spots in peace. Additionally, for people that own a cat or another pet in addition to their pup, pet sitting can make the most sense because this solution provides care for every animal. However, it might not be the ideal solution if your dog has destructive tendencies or health issues that require more hands-on care.
Setting pup up to be comfortable while you're away can be scary, but knowing they're in the right place will do wonders to ease your mind as you travel for the holidays. And of course, nothing is as exciting as being reunited with your beest after a long trip away!
Wildebeest creates durable, stylish dog gear. Equipping your best friend for all of your adventures while providing a Wild4Life guarantee, we're committed to creating products the entire family will love.