Wildebeest's Guide to Hands-Free Leash (With Video)
Feb | 25 | 2019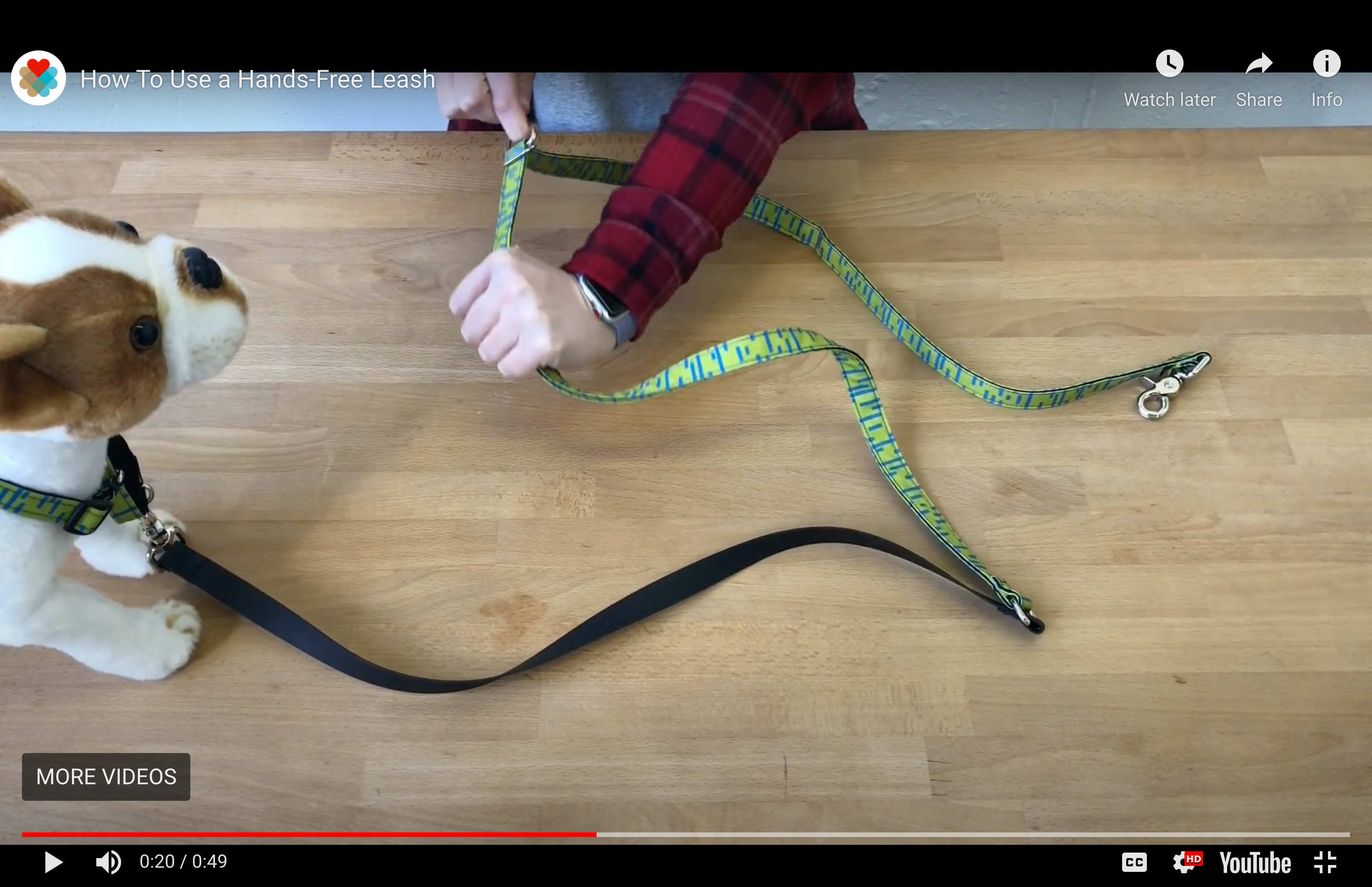 Whether you call it a hands-free leash, euro lead, or multi-purpose leash, this extra-long, multi-ended tool might be one of the most versatile and confusing products that pet parents can buy. But don't fret, because once you learn about all the possibilities with a hands-free leash, you'll be walkin' the dog like a pro in no time.
What is a hands-free leash?
It goes by many names, but at its core, a hands-free leash is one you can wear instead of hold. You can use it as a normal lead too (we'll get to that in a sec!), but the primary draw is that it can be worn cross-body or around the waist. Hands-free leashes are typically 7-10 feet in length, with at least two clips and sometimes a slider, too. Because they present so many options overwhelm is common, but that's what we're here for!
How many ways can I use a hands-free leash?
It's cliche to say the possibilities are endless, but we will say there are a lot of ways to use this leash. Because it has a lobster clasp on each end and a sliding ring in the middle, it's quite customizable to whatever you need. Some of our customer favorite uses are below:
Hands-free, of course! Loop the nylon portion around your body and clip the lobster claw to the adjustable ring (sort of how you'd wear a cross-body bag). Attach the other end to beest and you're ready for hands-free adventures.
Around the waist. Popular for runners and hikers, around the waist is similar to the above method, just with a smaller loop on the human end.
An extra-long lead. If you want beest to have extra room to explore, just fashion the nylon loop to traditional leash size. This gives your dog ~6 feet to roam.
A quick tie system. If you're on a restaurant patio or want to keep beest by your side at the park, the handle can turn into a quick tie-out system to keep 'em secure while you chow down.
A short lead. Either clip both ends to beest's collar or harness (~3.5 feet) or clip the human end of the leash where the webbing meets the biothane (~5 feet) for closer control.
Why the mixed materials?
Most hands-free leashes on the market are either fully biothane or fully nylon, but we decided to bring them together for the best of both worlds. The nylon upper makes it seriously lightweight while the bottom biothane portion is perfect for dragging, dirtying, or whatever else pup gets into. And the whole thing is machine washable so you can clean up after your day of play!