Wildebeest's Guide to Mental Health for Dog Parents
May | 26 | 2022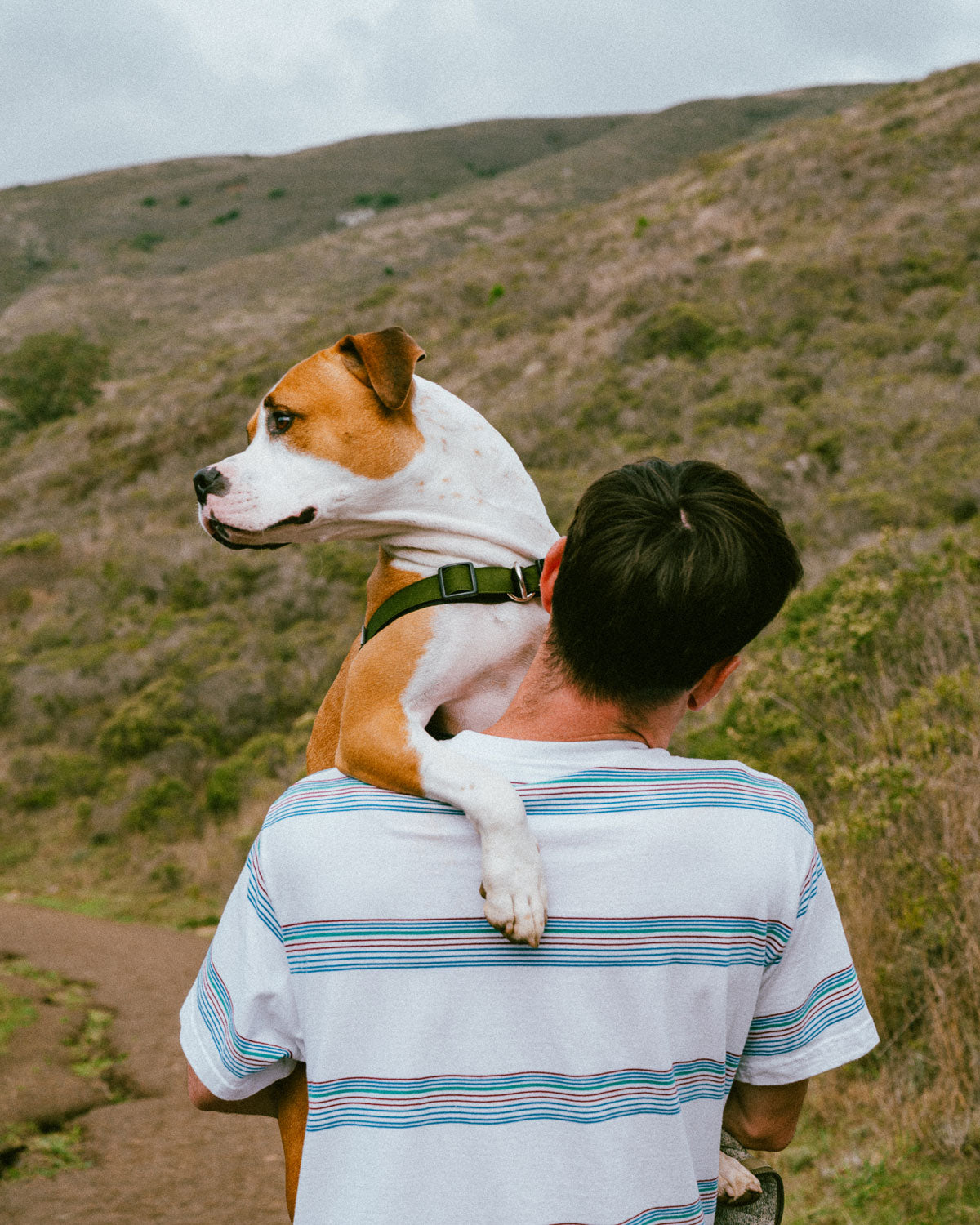 What exactly is mental health? It's the well-being of our mental state which affects how we think, feel, and act. According to the World Health Organization there has been a 13% rise in mental health troubles within the last decade. These days especially with the pandemic, excessive social media consumption, climate change and other global happenings around the world, mental health issues are more prevalent in our society than ever. Mental fatigue can cause having low energy, pulling away from usual activities, eating or sleeping too much / too little, or feeling stress and anxiety, and can lead to more severe symptoms that affect our quality of life.
Many of us have turned to animal companions, such as adopting a new dog or cat to help cope with our mental struggles. Scientific research and studies over the years have proven incredible mental health benefits of the human-animal bond. Animals can help alleviate stress, anxiety, and depression in people, but they can also suffer from feeling emotions and absorbing our energy. It's important to check in on our mental state every now and then and address it in a healthy way so we can not only take care of ourselves but also live long, happy lives with our animals together. Here are some actions you can implement for a better mental health and lifestyle for you & beest.
1. Keep Active
Exercising is a great way to relieve stress and improve your mood overall. Find an active activity, get those endorphins pumping, and do it with your dog. Get outside and go on a walk or run*, take a hike or a bike ride, do some yoga in your favorite park, or go to an outdoor gym. Staying active & spending quality time together will keep you & pup feeling energetic, sleeping better and in shape physically and mentally.
* A recent study done by the Harvard T.H. Chan School of Public Health found that running for 15 minutes a day or walking for an hour reduces the risk of major depression by 26%.
2. Take A Break
Whether it's a break from work, study or personal project, it's important to step away from whatever we are doing and take a breather. Step outside and look at the sky and take in fresh air, have a play or petting session with your dog, or sit in your favorite part of the house together in silence for a nice break. Social media is a huge outlet for many of us today and yes, there's no harm in a funny meme or cat video here and there but we can probably all agree that too much social media exposure (even the dog world) can sometimes have a negative effect on our mental health. Taking meaningful breaks from our phones & media can also help clear our heads, minds & perspective.
3. Share Gratitude 
Grounding yourself and taking time to appreciate where you are in life sometimes get overlooked. Don't forget to give yourself credit for how far you have come. Create some time in your day to reflect and share what you're thankful for in your life. You can spend 5-10 mins to either journal your gratitude or meditate on it daily. Practice saying out loud what you're thankful for as it can be a great type of therapy that calms and relaxes your mind. And share these affirmations with the best listener you have, your dog! :)
4. Do What You Love
Spend time doing the things that bring you zen and joy and come up with creative ways to incorporate your dog into those activities / hobbies. If you love to cook, bake some homemade treats for your dog, if you love doing puzzles, get one for your pup so they can work on theirs while you solve yours, or if you love to playing music, create a cozy lounge spot for pup so they can listen. Carving out time to engage in the hobbies we love gives us something to look forward to and distracts / redirects us from stress, worry, comparison and our unhealthy emotions that we experience.
5. Connect With Others
The saying "we are who we surround ourselves with" is a positive reminder that we should make the effort to be around others who reinforce positivity and light in us. Find ways to connect with like-minded people or look for new people to build connections with. Strong, healthy social connections are important for mental health as they not only reduce anxiety and depression but they also build self-esteem. For us dog people, we can find and confide in fellow dog parents by going to your local dog park, joining meet-ups / community groups, or checking out social events or venues that are dog friendly.
Mental health has become an important social topic in recent years and we're thankful for the increasing awareness, open discussions and resources available today. It can however be overwhelming for those who are experiencing mental struggles to know where to start and what to do exactly to feel better. A great first step is to do what makes us happiest and for a lot of us pet parents, we can always look to start with our animals. But rather than solely relying on our pets to alleviate our mental problems, we can think about how to get them involved whether it's making new connections through them or staying active and spending time outdoors together.
If you or someone you know is struggling with mental health issues and are seeking help, please visit MentalHealth.gov for more information and resources.
Wildebeest creates everyday essentials that help you build that special bond, share adventures big & small and make amazing memories with your beest. We want to be there every step of the way, with our gear & pom pom's in tow, supporting you & beest all throughout the lifetime of your companionship. SHOP OUR GEAR >>>