5 Ways To Make Your Pup Feel Special
Feb | 14 | 2022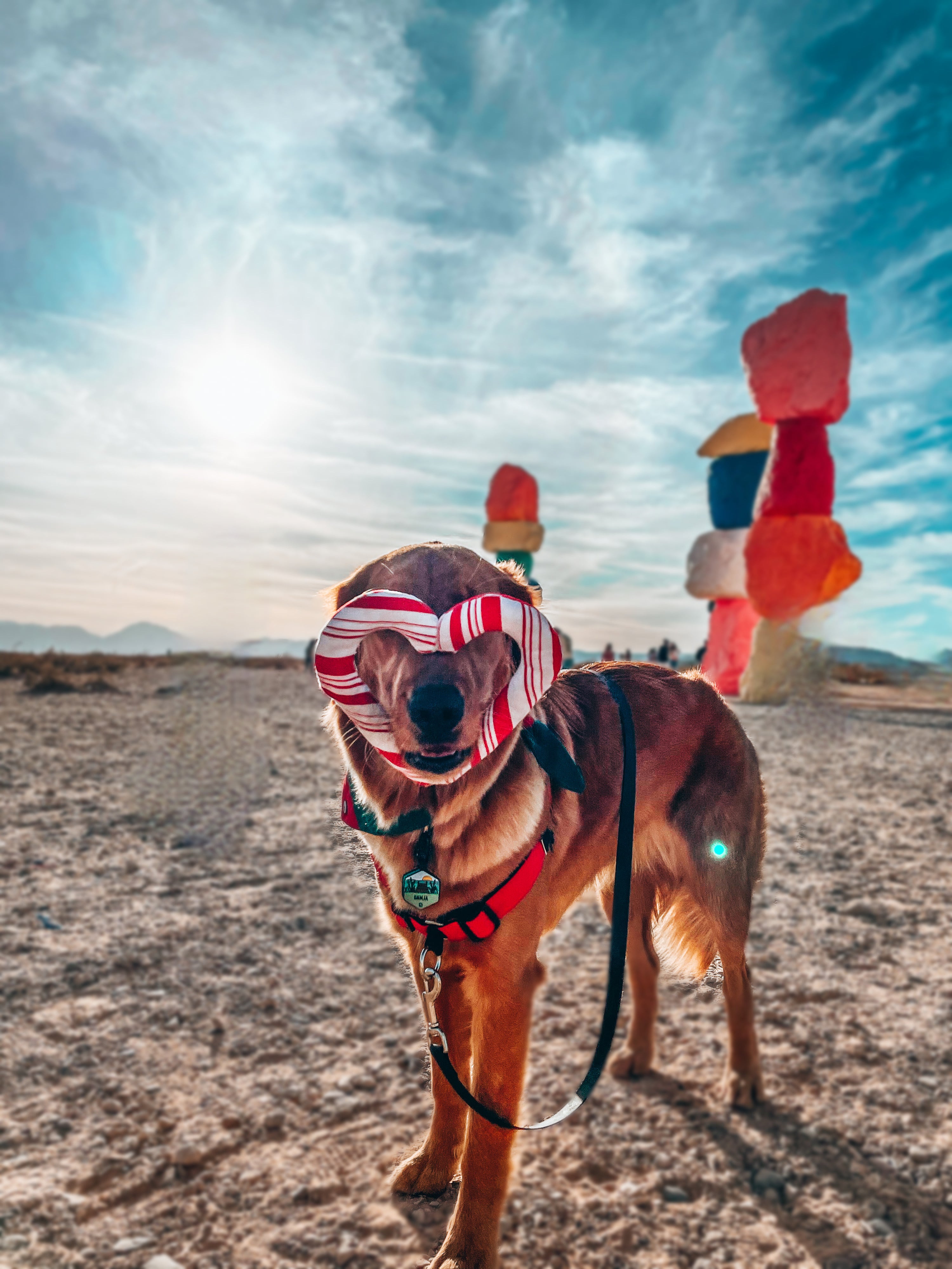 We are all guilty of getting a little too busy or distracted with work and personal life that we sometimes forget how important setting one-on-one time aside for our pets can be.
In the spirit of "Love Your Pet Day" (Feb 20th) we want to share 5 things you can do to make your pup feel extra special and unconditionally loved to bring your bond closer together.
1. DIY DOG TREATS
Homemade goodies are a great way to any's heart, especially your dog's. Find some recipes with ingredients that your pup likes or that they could benefit from. There are also so many easy homemade treat options if baking isn't for you such as frozen or dehydrating recipes. Start with your pup's top favorite ingredient, remember to have fun with it and don't be afraid to get your pup involved. Try letting them watch you put the ingredients together or lick the bowl / spoon in between ingredients for a little taste test! Check out our DIY treat guides (frozen OR baked) to get you started on some easy ideas.
2. DATE NIGHT
Set up a doggie date night and treat your dog to some quality time with you and your family. :) Switch up their usual dinner food to something they only get for special occasions like a fresh food meal or frozen dog patties. Then after dinner pick a movie / show / background music and get cozied up for some relaxing time together. 
3. UNINTERRUPTED QUALITY TIME
Stepping away from our devices isn't always easy and getting side-tracked when we bring them with us doesn't help either. Make sure to set aside your smart devices from time to time and truly be present with your dog when you are taking them out for a walk or playing with them at the park. Having your undivided attention will strengthen your bond with your beest and you may be surprised how it changes your relationship for the better. Check out our guide on what you can do to build a stronger bond with your dog HERE.
4. A NEW ADVENTURE
Nothing can be more exciting for your pup than getting to see / smell something new with their favorite person… you! Take them to somewhere they (or neither of you) have never been before such as a new neighborhood or hiking trail. If you bring your pup out to social gatherings like outdoor cafes or beer gardens, try going somewhere new. Checking out the new pet store that opened near your area or taking a trip to a new city. Experiencing new adventures together will really make your pup feel special.
5. A NEW TOY + TREAT
Every dog has a favorite toy or treat that makes the world a little brighter in their eyes. Whether it's a new squeaky toy, something new to wear, or a delicious type of treat, you'll see their immediate excitement with a waggy tail and a big smile! Splurge on something they love like a new squeaky toy or interactive game. Or try putting away an old favorite toy for a couple of months and bringing it back out – it's like a brand new toy! :D 
.
.
.
There are so many different ways that we show our love to our beests on a daily basis. But we encourage you to mix in some special activities or days where you take the time and effort with an intention. Every pup's unique so find out what your pup's "love language" is and treat them to that every now and then. This will help strengthen your bond with beest and make them feel special and loved unconditionally, just like they do for us.
Wildebeest creates everyday essentials that help you build that special bond, share adventures big & small and make amazing memories with your beest. We want to be there every step of the way, with our gear & pom pom's in tow, supporting you & beest all throughout the lifetime of your companionship. SHOP OUR GEAR >>>