Wildebeest's Guide To Spring Cleaning
Mar | 13 | 2022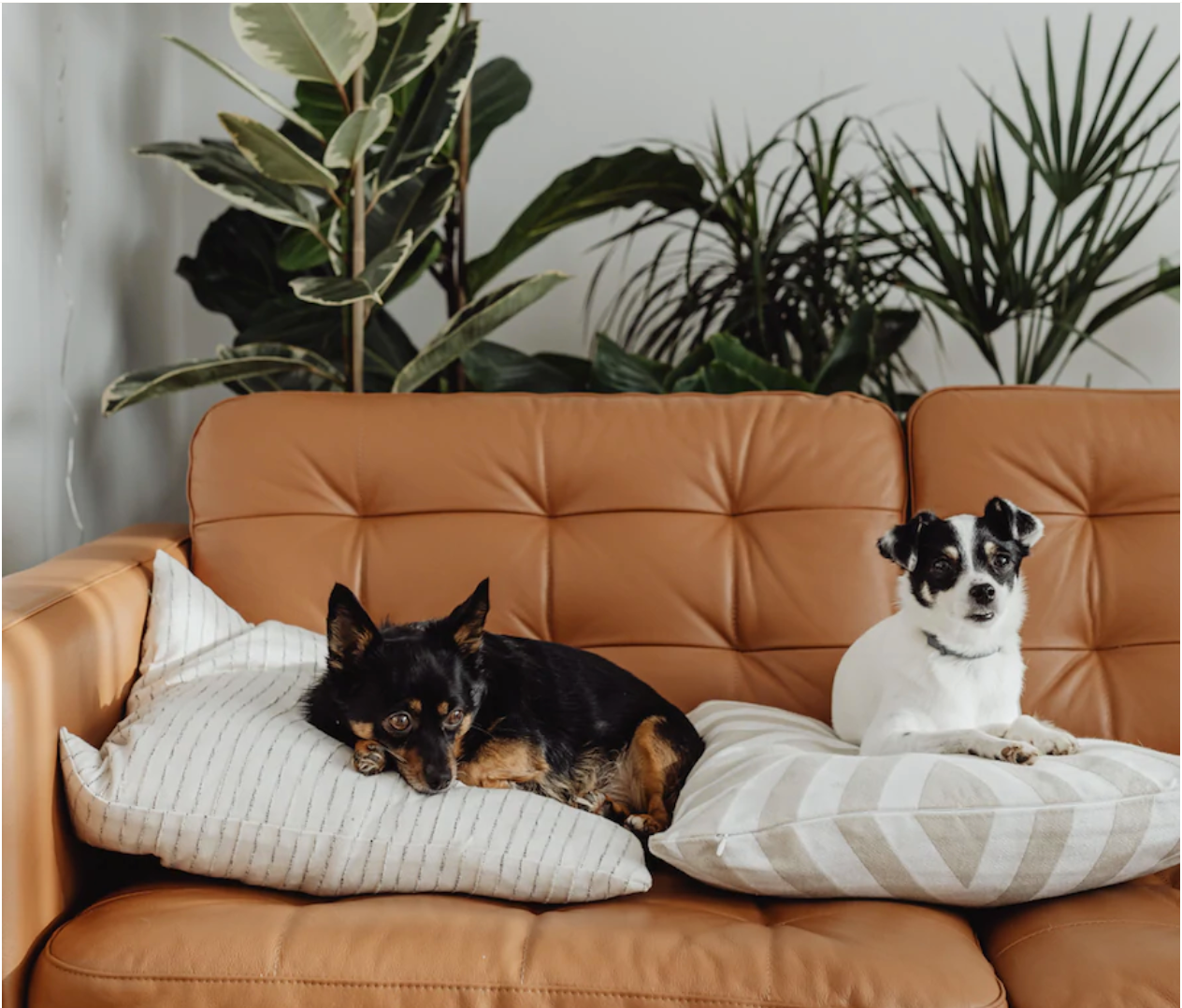 When you think about spring cleaning most of us think about deep cleaning our homes, decluttering junk and old clothes, and making our spaces feel fresh to welcome the new season. But what about spring cleaning for our furry family members?
As much as we love our pets, having them in our homes exposes us and them to dirt, pests, and unwanted bacteria. We may not always think about cleaning as a preventative care method for our pups, but doing so will help keep everyone happy and healthy. So here are some easy spring cleaning to-do's for you! 
SORT
The best time to say goodbye to the toys & gear that have been destroyed – or shall we say, well-loved! – that you have been avoiding to throw out is now. Go through your pup's gear box and sort through stuff that can be disposed of, stuff that can be donated that you or pup no longer want, and stuff that need to be washed.
If you have any Wildebeest gear that are outgrown, worn & torn, or damaged, email us about our Wild4Life Warranty to see how we can help replace or repair it.
WASH
It's always a good idea to wash your dog's essentials once every season or two but especially important when transitioning from winter to spring as the warmer weather brings out the pests we aren't very fond of – fleas and ticks. Gather all your dog's washable items such as the bed, blankets, towels, toys, gear (collar, leash, harness), clothes + accessories to prevent any pests from invading your home. If possible, use pet safe and toxic-free detergent when washing your dogs belongings. For toys, avoid using dryer sheets in the dryer and hand wash any non-plush toys. Most silicone based toys and dog bowls made out of silicone, ceramic or stainless steel are dishwasher safe. You can also clean toys & dog bowls by hand with baking soda, white vinegar, and warm water if you rather not throw them in the washing machine.
DONATE
Just like us, our pups grow out of styles and sizes in their gear or clothing. Sort through it and make a donation bag of clean things they no longer wear or fit into that are still in good condition. A great place to donate these items are to your local animal shelters / organizations who are always in need of extra gear. Another option is to hand them down to friends or family members who might be welcoming a new pup.


DEEP CLEAN
Clean the areas where your pet hangs out the most – sofa, rugs + carpets, yard, crate, food corner, doggy doors etc. Vacuum and/or mop these areas to start. Use lint rollers, a broom, or damp disposable gloves for removing any pet hair. For deodorizing carpets or sofas, sprinkle baking soda in the area, let sit for 10-15 mins then vacuum. Baking soda is a powerful alkaline solution that effectively removes stains and odor. Any other hang out areas can be cleaned with warm water, soap, and white vinegar or with pet safe cleaning products. For anything plastic like a crate tray or food bowls, use warm soapy water and then let them air dry. 
WATCH FOR EXPIRY
Treats, canned food / kibble, and medications do have expiration dates. It's important to go through these as they accumulate over time and get rid of anything that is expired. Make sure to properly dispose of them so your dog doesn't get into it resulting in a trip to the vet. Products like shampoos, flea treatments, cleansers can also expire so make sure to double check those as well.
DECLUTTER + REORGANIZE
Keeping your dog's stuff tidy and organized is a big time saver and a good feeling to have but we are often guilty of saying "I'll do it later '' or holding onto things you no longer use. Take time to declutter anything no longer used and reorganize the space where you keep pup's stuff. Make it a fun project to spruce up that area and channel your inner Marie Kondo. Having a clean and organized space will help keep the clutter away until next Spring Cleaning!
GROOM
The most important tip of all, a clean pooch! After cleaning their space and toys, your pup wants to feel fresh and clean too. Set some time aside afterwards to give them a good grooming session. If you decide to groom them yourself make sure to trim their nails, clean up the hair around their paw pads, give them a haircut, and a good puppy bath. It's also the perfect time to start or refill on any flea and tick prevention. 
.
.
.
You'll be surprised how much healthy and happier your pups will be after a good spring cleaning. Keep in mind that a fresh feeling home should be kept up with all year round, so implement a routine that works best for you and your family. We suggest sorting toys & gear, washing bedding, and checking for any expired food & medications as often as possible. Deep cleaning furniture, grooming your dog, and decluttering can be done less often, yet making regular cleaning habits will save you time when next spring rolls around, allowing more time to enjoy with Beest!
Wildebeest creates everyday essentials that help you build that special bond, share adventures big & small and make amazing memories with your beest. We want to be there every step of the way, with our gear & pom pom's in tow, supporting you & beest all throughout the lifetime of your companionship. SHOP OUR GEAR >>>