Wildebeest's Guide to Organizing a Pack Walk
Mar | 14 | 2023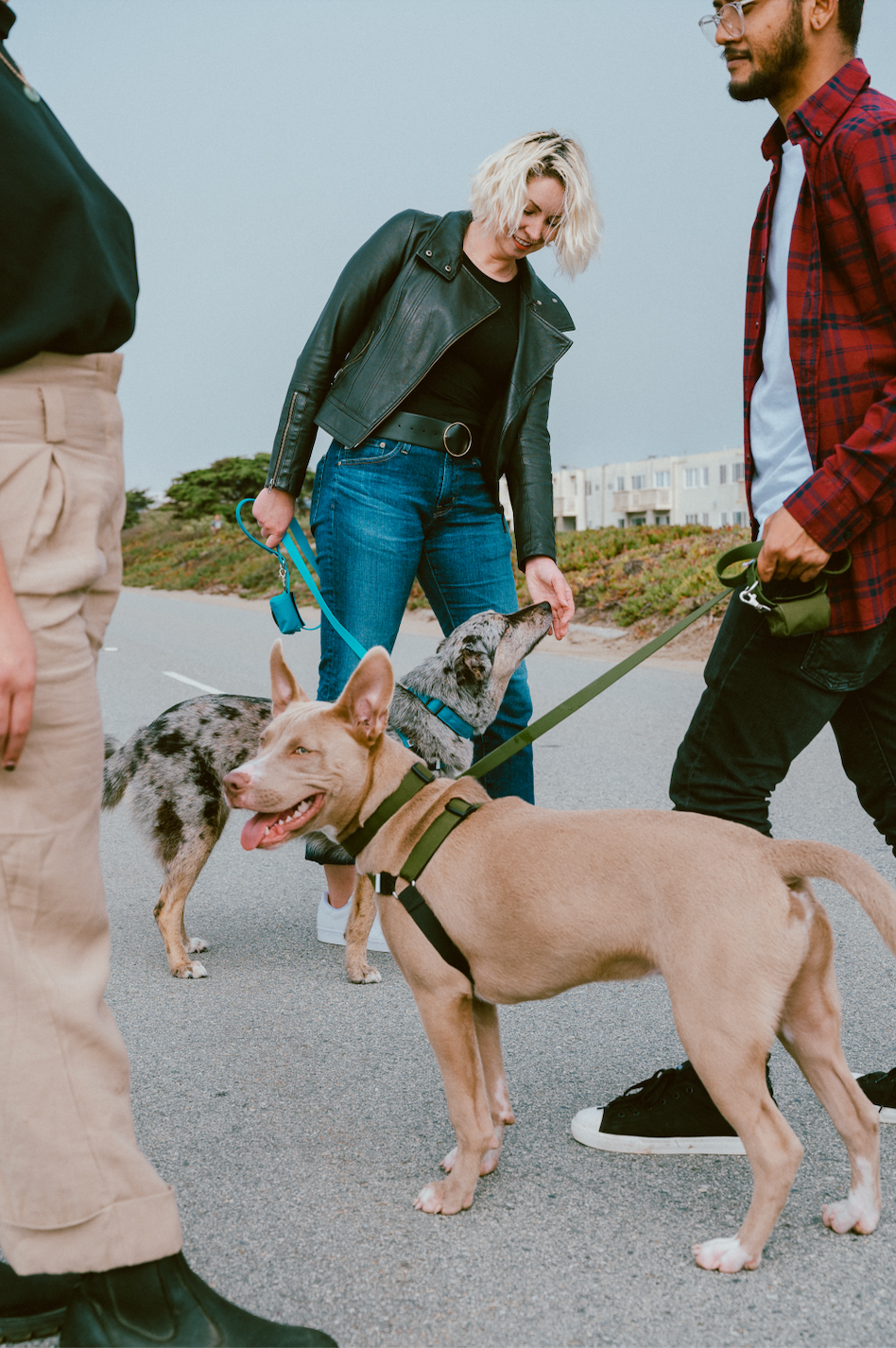 Have you ever been to or even heard of a Pack Walk? For those who may not know, a pack walk is getting your own pack (you + your pups) together with another pack(s) (someone else + their pups) and taking a walk or a hike together. As of recently, pack walks have been popular as it can help with confidence building and socialization in your dog and are great for all types of dogs in any stage of training.
---
Pack Mentality
The definition of the word PACK is "a group of wild animals, especially wolves, living and hunting together" (according to Google) and with dogs being direct descendants of wolves, they are pack animals by nature. In every pack there is always an alpha who is considered the leader and protector of the pack, which is what your dog probably sees you as since the day you brought them home. As you've fed, trained, and given them access to your home and control many aspects of their lives, you as their human are considered their alpha or pack leader. This type of dynamic and structure help create a healthy pack mentality in your Beest and it's no secret that they thrive when given direction and purpose. Pack walks are a great way to practice this dynamic in a collective way.
Organizing A Pack Walk
Whether you're wanting to have some quality time with your circle of friends or connect with other dog lovers in your community, we've put together a quick and easy guide to help you get started on organizing your own pack walk!
Decide on a date.
Pick a dog friendly location and consider how difficult or accessible the walk or hike will be for you and others joining the pack walk.
Share your pack walk details 2-3 weeks before the actual date and confirm with everyone who will be attending.
Designate a meet up spot and make sure everyone who is joining has a map or knows the trail / walking route.

A couple days before the pack walk

: send out a reminder to those who've confirmed, including rules, meet-up location, time and weather updates.

Day of the walk

: bring your list of participants, check everyone in and take a head count of your pack. Providing name tags for dogs + humans is a nice touch!
Go well-equipped for your pack walk:
Leash: 4ft length is great for keeping Beestie close especially if you have a big pack or are going on a tight trail. 6ft length is fine if you have room to spread out.
Comfortable and secure harness or collar
Poop Bags, to leave the trail how you found it
Treats for you & Beest + Treat Pouch for carrying 'em!
Water bottle + portable bowl
Proper attire for the trail and weather conditions, e.g. hiking shoes, windbreaker, backpack, etc.
Portable charger, just in case!
Some pack walk etiquettes to remember:
Dogs attending the walk should always be leashed and well distanced from others
No nose-to-nose or butt sniffing during the walk so your pup knows that it isn't playtime
Reactive or dogs who are vocal should walk towards the back of the pack
Have FUN! It's hard work hosting a pack walk, but so worth it. Remember the goal is to help train, exercise, socialize and have lots of fun!
---
Our friends, dog mom Lauren + her Lab mix, Boomi @boomibringsthings hosted Wildebeest's very first pack walk in the Bay Area and shared why they loved putting one together so much,
The best thing about organizing a pack walk is meeting so many new people in your area that you may not have. It's so different talking to people online vs real life. I always leave a pack walk feeling so high from having a great walk and meeting amazing dog parents in the community. For first time organizers, try to at least say hi to everyone who is there. Introduce yourself, and thank them for coming!
@boomibringsthings
Finding A Pack Walk Near You
If you're looking to join a pack walk instead of hosting one, a good place to start is searching and joining some Facebook groups in your city and neighborhood. Social media and neighborhood apps are a great way to find out what's happening in your community and hashtags can be useful in broadening your search too. Sometimes local brands or businesses in the pet space are hosting pack walks – we did! – and will post event updates on their social media. You could always ask other pet parents, dog trainers or walkers who may have knowledge in pack walks happening in your community as well.
---
Now You Know How!
Pack walks can be such a positive and supportive community activity for both pups and humans. What's better than to be outside exploring new surroundings with your Beestie and sharing the experience with other like-minded packs? We highly recommend pack walks for all dog parents… especially if you've never done one before. It just might help you become a tighter, better pack as you build more confidence and bond with your Beest.
Happy Walking!
Wildebeest creates everyday essentials that help you build that special bond, share adventures big & small and make amazing memories with your Beest. We'll be right there every step of the way, with our gear & Wild4Life Warranty in tow, supporting you & Beest all throughout the lifetime of your companionship!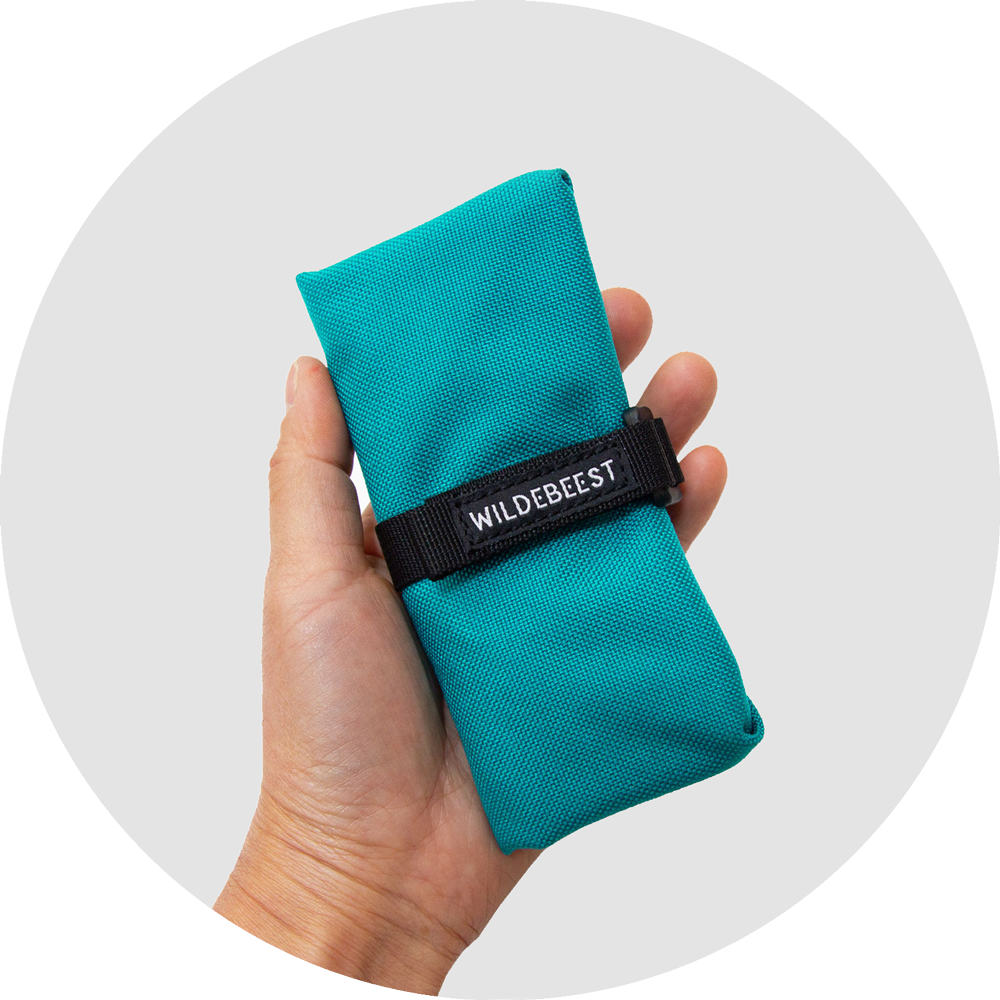 Keep Beestie Hydrated On Your Walks
Pocket sized and easy to stash everywhere, our Montara Bowl folds flat, pop opens easily and dries quickly. Have a peace of mind with a couple of these babies with you on your next pack walk!
SHOP MONTARA BOWL